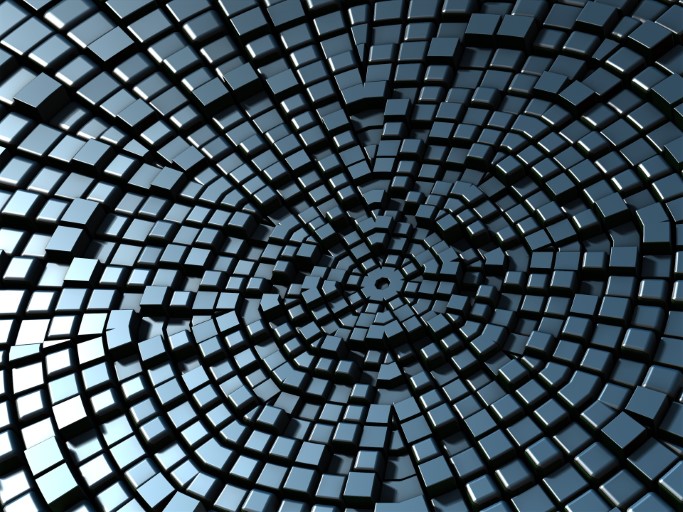 Blockchain technology is becoming increasingly important. More and more financial services providers, businesses, and governments are interested in it, and some are even beginning to use this technology beyond Bitcoin.
Even though the technology holds enormous potential and the number of blockchain startups in Germany (especially in Berlin) is booming, the German economy is still very reluctant to use the Blockchain. According to a survey by digital association Bitkom, 86 per cent of the surveyed companies said they hadn't thought about useful applications in their own company.
The Federal Cabinet of Germany would like to take decisive action on this issue and reverse this trend.
Germany on the way to becoming a Blockchain pioneer
Research and initial experiments with new technologies should help to develop appropriate applications and thus to secure a leading role. Although China is already far ahead, it is not too late, according to Bitkom CEO Achim Berg:
If we set the right course now, Germany can be at the forefront of developing blockchain products.
However, there is a lack of experts, standards and legal certainty for a concrete application. In doing so, authorities must play an active role, as is currently happening in China. To cite one example, the Chinese Central Bank, the People's Bank of China (PBoC), is supporting the development of a blockchain-based trade finance platform that will streamline interbank payments and help SMEs access a wider range of financing tools.
According to the study mentioned, more than half of the companies interviewed stated that the federal government was "vigorously pursuing" the implementation of blockchain procedures, and that it wanted authorities to lead the way.
In this context, the federal government was encouraged last week to launch a public poll on blockchain. Companies, associations, and institutions are called upon to share their assessments. The results will be presented in Summer as part of the blockchain strategy. The goal is to create an appropriate regulatory framework for distributed ledger technologies (DLTs), blockchains, and cryptocurrencies at the international and European level.
If you out of interest or maybe as an expert want to give your opinion, advice, or assessment about this exciting topic, you can take part over at the following link (in German only) http://www.blockchain-strategie.de.
Berlin: Blockchain metropolis
In Germany there are almost 110 blockchain start-ups. More than half of them are from Berlin. According to a survey, about 25.8 per cent of startups in Germany focused on infrastructure issues with blockchain-focused business models. Other major application segments are finance (17.5 per cent) and industry/IoT (14.2 per cent) with a focus on B2B.
Traditional banking relying heavily on the blockchain
The banking industry also has enormous advantages over the use of blockchain technology. For example, it's able to improve the way in which money is currently transferred through the financial system. Moreover, the high speed and security of the blockchain is triggering a dramatic financial sector revolution per se. And the race has just begun.
JPMorgan Chase was the first institutional bank to develop its own cryptocurrency: the JPM Coin. This is really only intended to be used by high net worth clients that transfer large sums of money between countries and want instant results, daily. The coin, however, differs in some ways from conventional cryptocurrencies.
The currency will not be available on the open market. This technology is only for internal payment processing.
In addition, JPM Coin is a so-called Stablecoin. Its value is tied to the dollar 1:1 and can be exchanged against it again and again.
The typically high volatility of these currencies is therefore not an issue with the JPM Coin.
But these possibilities are not limited to cryptocurrencies. Spanish banking giant Banco Santander recently signed a technology agreement with IBM. With this, the bank can use the technology company's blockchain infrastructure for the next five years, accelerating its IT transformation. Above all, the use of blockchain technology should bring more efficiency and lower costs.
In Germany, corporate financing via blockchain database is becoming increasingly popular. Following Daimler, Continental is now also testing the technology. However, Continental sees opportunities not only in corporate financing for blockchain technology but also on the road: "Soon, cars will pay a parking bill on its own," said Continental Finance Manager Stefan Scholz. In the event that this technology prevails, a supplier would, of course, like to have it on the agenda and later sell them to the car manufacturers.
Our 5 reading tips of the week
Blockchain: Back To The Drawing Board? [Forbes]
Banco Santander unterschreibt 700 Millionen US-Dollar schweren Blockchain-Deal mit IBM [BTC-ECHO]
There's no good reason to trust blockchain technology [WIRED]
Bitkom: Blockchain hat großes Potenzial für deutsche Wirtschaft [Internet World Business]
Bundeskabinett startet Umfrage: Blockchain-Strategie bis Sommer [t3n]