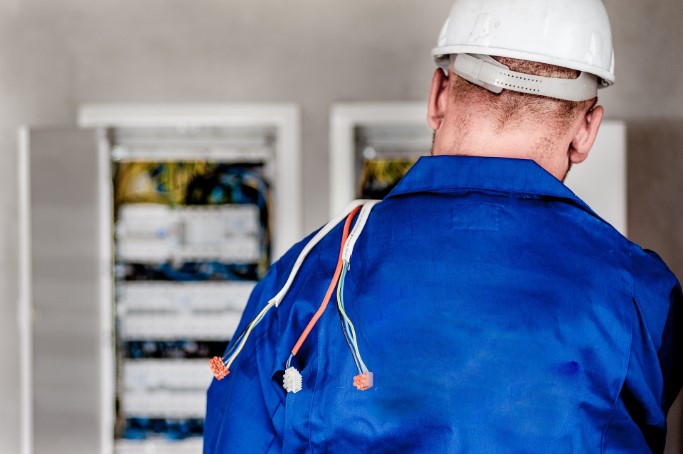 Everyone has probably been in the situation of having to call a technician to investigate and solve a problem at home, at work or at the factory. Sometimes, it is a quick, smooth process that satisfies the customer. Other scenarios, however, can be frustrating, time-consuming and error-prone.
In an increasingly customer-centric world where customer experience is of the utmost importance, companies can no longer afford such bad experiences. For this reason, many of them increasingly rely on technologies that help them in fulfilling the expectations of today's customers and optimising the background processes.
Because of this development, field service is becoming more and more important for companies. In fact, the field service management market will have exceeded 3.5 billion euros by 2022 (in 2012, it amounted to 1.28 billion euros). But what is meant by field service management and which advantages does this service discipline offer for companies?
Field Service Management: What is it?
According to Gartner, field service management (FSM) is
» a discrete market within the broader customer service and support software market. Field service providers (FSPs) typically dispatch technicians to remote locations to provide installation, repair or maintenance services for equipment or systems. They may manage, maintain and monitor these assets under a predefined service or maintenance contract. «
This definition states that there are different types of field service:
Repair: Solve technical problems with machines
Maintenance:

Preventive: prevent breakdowns
Predictive: avoid problems
Corrective: make adjustments and optimise services

Installation: Complex machines are installed and brought into service by a technician.
Consultation: The on-site visit is not always related to the repair or maintenance of a machine. Sometimes, it is about analysing corporate processes and adjusting them and involved machines accordingly to maximise profit.
Field Service Management Solutions Match Customer Requirements
The leading field service management solutions have reached a high degree of digitisation to live up to today's customer requirements. The following features are essential for field service management solutions:
Real-Time Solutions: Today's customer is used to receiving solutions to his problems immediately or very quickly.
Access to Data: We have been talking about the connected world for a long time. It is important that technicians are connected to customers, machines and companies in order to quickly have direct access to relevant data that enables them to do a good job on-site. The keyword is: real IoT.
Mobile: Of course, it is an advantage if the access to all this data can also take place on the road.
Predictive and preventive: Intelligent devices are equipped with sensors and AI-supported functionalities to predict and control repairs and maintenance, which, in turn, decreases costs and increases productivity.
Advantages of Field Service Management Solutions
Companies that integrate this type of software into their field service benefit from the following advantages:
Reduce efforts when planning appointments:
With information such as customer location, machine history, service technician availability, inventory and more, you can determine the best possible appointment in a split second. This saves money and time, e.g. travel time and minimising overtime hours.
Ensure maximum productivity on the road:
Connectivity and mobility enable technicians to access all the data required on-site in order to successfully complete the assignment. This increases the service productivity and quality.
Make service processes more flexible:
Because field service management solutions help in keeping an overview of all data, they also allow you to react flexibly to a variety of situations. Thus, you know, for example, whether an available appointment opened up due to a cancellation or you can calculate how much time an appointment will take – including the travel time.
Ensure individual approaches via mobile app:
With data available on mobile devices, such as customer addresses, purchasing and incidence history as well as the type of machine/device in use, field service technicians can arrive on site with complete background information.
Field Service Management: Krones AG Success Story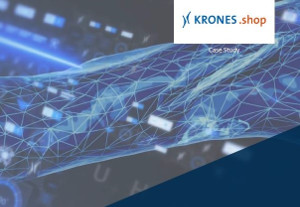 Krones AG, one of the leading manufacturers of machines and equipment for the production, filling and packaging of beverages and liquid foods, commissioned dotSource with the development of the »Datalog Dashboard« that provides the graphically processed machine data in an online shop.
This way, Krones' customers and service employees can directly read machine data (sorted according to certain parameters and time periods) without having to use additional systems. The »Datalog Dashboard« thus saves valuable time and makes an important contribution to the manufacturer's digitisation strategy. The focus is on big data and predictive maintenance in order to create the beverage factory of the future. Find out more about the success story here.
Field Service Management Increases Customer Satisfaction
Investing in a comprehensive field service management solution pays off. The question is therefore no longer if, but when – because by improving field service processes, companies can considerably optimise internal processes, save lots of time and money and in doing so, react to customer needs more quickly and in a more individual way and thus increase customer satisfaction and loyalty.
Our 5 Reading Tips Of The Week
Das bringt KI im Field Service Management [CloudComputing-Insider]
Field Service Management: Flexibilität als oberstes Gebot [IT-Daily]
"Die Kundensicht mit den IT-Kollegen zusammenbringen" [W&V]
Stationärer Handel: Verbraucher wünschen sich mehr digitale Services [E-Commerce-Magazin]
Human-Centric Service: You Can't Rely on Technology Alone [Martech Advisor]