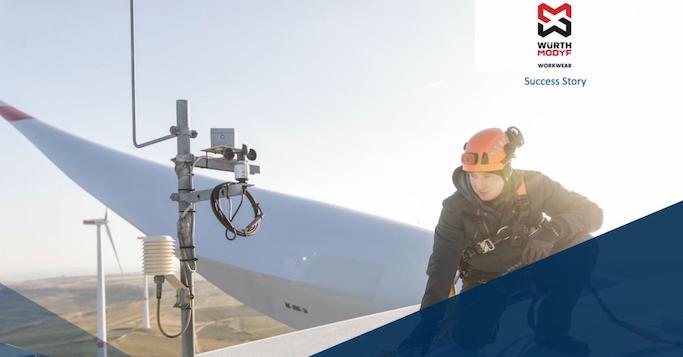 Labour Day – in Germany, it has been a public holiday since the Weimar Republic, in other words for one hundred and one years.
We live in a time where the working world is rapidly changing and the daily work of bricklayers and painters is being digitised.
Nevertheless, there are still many important jobs where one certain type of clothing is essential: workwear – with robust knee patches, made of breathable fabrics and with guaranteed long durability.
And who said that such functional clothing does not also suit people who work in the office in the morning and run through the forest with their children in the afternoon?
Our new »Digital Marketing for Würth MODYF: Increasing the Brand Visibility with dotSource« success story shows how Würth MODYF, a renowned manufacturer of high-quality workwear, has succeeded in improving its market performance and increasing its reach with the right digital marketing measures.
Digital Marketing for Würth MODYF: Internationalisation and Brand Relaunch
Würth MODYF, a subsidiary of the globally operating Würth Group, has been a specialist for workwear and safety shoes since 1997. Würth MODYF sells its clothing in the Würth Group branches or online via www.modyf.de.
To increase its visibility worldwide, Würth MODYF has been seeking advice from dotSource in terms of digital marketing since August 2018.
The cooperation started with a digital marketing audit during which dotSource analysed the Google Ads account of Würth MODYF and developed an action plan to optimise its performance.
This was followed by a pilot phase during which dotSource managed the account together with Würth MODYF, implemented the previously discussed measures and made success measurable. Subsequently, both parties agreed on a long-term cooperation.
Digital Marketing for Würth MODYF: Higher Turnover at Lower Costs
The objectives were quickly formulated: the performance marketing was to be improved, the reach was to be increased and the customer base was to be enlarged. At the same time, professional digital marketing can lead to higher turnover.
dotSource and Würth MODYF managed to overcome the challenges in different stages, with creative methods and always in close cooperation. Among other things, they carried out a thorough clean-up of Würth MODYF's Google Ads account, upgraded the existing Google Shopping campaign by adding query sculpting and set it up in a granular way. This approach proved to be successful: the proportion of conversions through Google Shopping now accounts for 23 per cent of all conversions through Google Ads.
At the same time, dotSource took further concrete measures in terms of digital marketing and evaluated the automatic bidding process to adapt it to new objectives. As a result, revenue figures increased as compared to previous years while the cost revenue ratio dropped.
Digital Marketing for Würth MODYF: The Optimisation Pays Off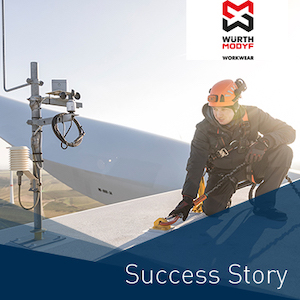 dotSource advises and supports Würth MODYF in an agile and flexible way so that the digital marketing of the workwear manufacturer does not have to be outsourced completely. Würth MODYF also does not have to manage recommended measures on its own.
The success story of Würth MODYF thus shows how close cooperation at eye level can be successful in digital marketing these days and how the visibility of a brand can be increased in the long term.