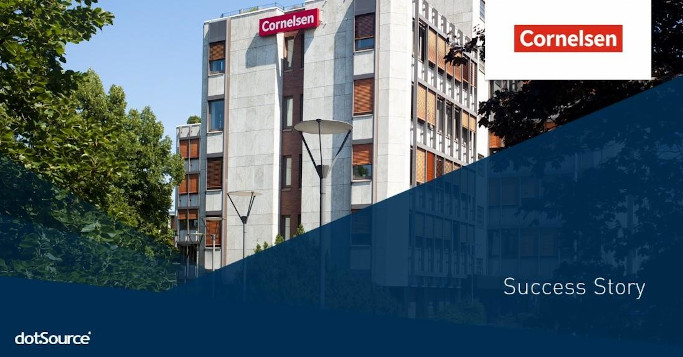 Publishing and digitisation are no longer mutually exclusive. It did not only become clear during the last few weeks that a combination of tradition and modernity – of analogue and digital – is an advantage for all user groups.
Looking at schools and further education, it also becomes apparent that there is still a lot of catching up to do in terms of digitisation. Urgently! We already knew that before the crisis, but little to nothing happened. Therefore, it is all the more important that there are companies that were already well-positioned digitally before the coronavirus in order to make cross-media education possible. Just like Cornelsen. Find out in our brand new success story what Cornelsen Verlag GmbH has done to further expand its already exemplary digitisation strategy.
Cross-Media Education: About Cornelsen
As one of the leading publishing houses for educational media in Germany, Cornelsen has stood for successful learning and outstanding quality for more than 70 years. The publishing house's product range encompasses school books, specialist literature, further education seminars, multimedia software and e-learning offerings.
Cornelsen's publishing products are used in several German federal states, be it in the field of preschool education, primary education, secondary education, professional training or adult education. This requires a robust structure with different media formats and creates interdependencies with a correspondingly high maintenance effort. The products also have to be distributed via different channels: online shop, print advertising media and twelve external, digital delivery channels.
Cross-Media Education Thanks to Robust Data
The PIM software that had been used up to that point was only able to map these complex interrelationships with a high manual maintenance effort that had to be repeated several times. The consequences of these processes were inconsistent data and correspondingly high costs.
For this reason, and because the support for the old system was about to expire, Cornelsen made the decision to use another PIM system. In addition, an asset management software that manages the licensing rights of the images used had to be connected. SAP also had to be integrated as the ERP software that supplies the relevant master data on products and business partners.
Together with dotSource, Cornelsen created an extended requirement profile. When checking the resulting use cases, the project team defined the following objectives as central points:
a data model, which is to map the textbook structure
the multiple use of products in this data model
At the request of the publishing house, the latter was to be implemented by standard means. An extension of the PIM software thus allowed for the desired increase in efficiency without having to provide additional resources for the project.
Cross-Media Education, Minimum Maintenance Effort
dotSource developed an interface to SAP's ERP system, for example via dynamic classes and attributes that describe the products more specifically, minimise duplicates and ensure a reliable, robust data structure overall. This is a crucial process that would not have been possible with the inheritance structure of the system.
Besides product data, workflow mappings are also imported via the SAP interface. These mappings always give employees an up-to-date and comprehensible overview of the leading status of products from the ERP system. Furthermore, an internal media asset management system (MAM) of Cornelsen was linked to the PIM system via a standard connection.
Cross-Media Education – Cornelsen Success Story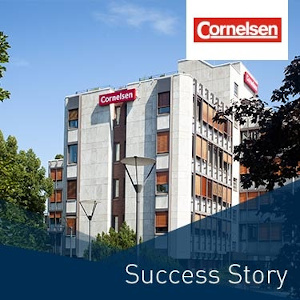 With an overall harmonised and integrative IT infrastructure, Cornelsen has not only enormously improved the product experience, which benefits its multi-channel customer landscape, but has also set the course for future-proof data-driven business.
All project insights can be found in our new »PIM System for Cornelsen: Ensuring an Ideal Customer Experience in a Data-Driven Way« success story.