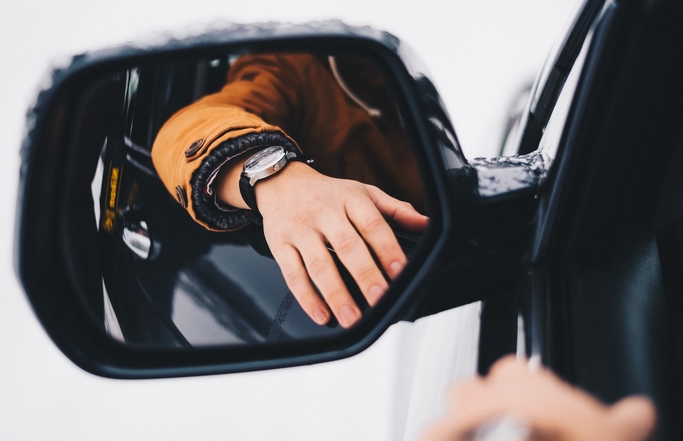 With the digitisation of retail, many niche businesses are coming to fruition. And many others are finding that they've needed to change and go online and go farther than before. Globalisation and digitisation aren't just challenges, but an opportunity for companies to take the next step and gain market share in ways thought impossible. The goal along the way is to eliminate pain points for customers.
What's happening more and more often is that new companies are coming out of the woodwork and often start with an online presence and want a physical one as well. And there is also the opposite happening with traditional companies. Both are looking to keep their share of the market, take back the share they once had, or be a dominating force to be reckoned with.
Spending six-figures online
Most people would agree that when spending large amounts of money, they want to see what they're paying for. We take cars for test drives and we'll try on jewellery in stores. For example, only 2 to 5 per cent of luxury watch purchases occur online. And that makes sense! Why would you want to pay tens, possibly hundreds of thousands of dollars for a Rolex only for it to arrive, not be authentic, and not be what you expected based on the pictures and product description? And what if the car that looked nice had uncomfortable seating and actually didn't handle as well as you were led to believe?
Who's taking the risk?
Bridging the gap between online and offline is happening more and more often, and now that the smallest purchases can be done effortlessly, it's time for some more movement with big-ticket items. In fact, although Amazon isn't selling cars… yet… They're making it easier for their customers to see all makes and models in one place, read reviews, get an estimate, and even schedule a test drive on their platform. No need to deal with a pushy salesperson who's just looking to make a commission for as long as before.
While Amazon doesn't have its own Swiss domain, that has left room for other companies to enter empty spaces. That's what was the focus of several keynotes at the Connect – Digital Commerce Conference in Zurich this year. In fact, for example, there's no single dominating website that specialises in selling luxury watches online. But the physical market is worth billions. But in the next 10 years, while online sales in this area only make up as little as 2% in this area, that number is expected to increase to 30% in as little as ten years. This, according to Philipp Man from Chronext. Chronext, a Europe-based watch marketplace, is betting that with an extended two-year warranty, personalised customer service, and certificates of authenticity they can ease the fears that customers shopping when buying watches online. And if customers really want to see the products in person, Chronext has Boutiques and Services Centers where you can get an up-close and personal experience.
Ex Libris, a Swiss media retailer, started out with physical locations and complemented its presence online. Known for selling books and music, it evolved as the industries it depended on did as well. When going online, they also changed their assortment of products to sell e-books and MP3s of music, since people are consuming most media on their computers, tablets, and smartphones. Like they say: Print media is dying. And how has this change affected business? Ex Libris can now reach people who didn't have stores near them and could even inform customers if they wanted to see the items up close, which locations had said item in stock. It's the best of both worlds, combining physical and digital.
Jump into more markets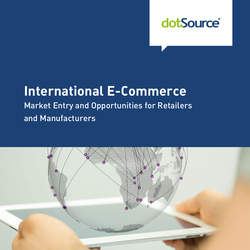 Whether a traditional company or a new player, companies need to be ready to adapt and if successful, expand. The first, and best way to enter a market is digitally in most cases, rather than physically. Our white paper »International E-Commerce« shows you how to open up international markets, strategy comparisons, the internal and external requirements, and much more.
Download the white paper here for free! It's exclusively available to brands, retailers, manufacturers, and publishers.