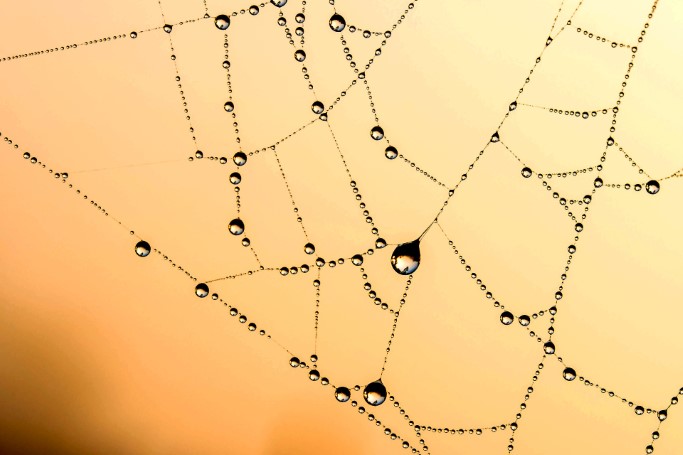 Whether online, marketplace, or social media – consumers have more and more opportunities to find and buy goods and services from around the world online. However, marketplaces attract the majority of consumers' online attention.
The user benefits are obvious: a varied selection, good and fast service, and the possibility to find desired products directly via the search function. In addition to the biggest players such as Amazon and eBay, there are now other marketplaces, with a strong focus on reduced prices quietly take a share of the market and secures customers. Is there a new niche about that?
The status quo and beyond of B2C marketplaces are under scrutiny. New B2B developments in the context of the platform era also provide a new perspective on the offer of goods and services. That's why today we're taking a look at the role of marketplaces in both areas.
Consumers would rather shop on online marketplaces
German online retail continues to grow and is extremely focused on established players. In a current survey for the Consumer Barometer of IFH Cologne and consulting firm KPMG, seven out of ten of the consumers surveyed said they had already shopped on Amazon (68 per cent) and eBay (73 per cent).
On newer marketplaces from abroad such as Wish (USA) and Aliexpress (China) 15 and 14 per cent of the respondents respectively also shopped on those platforms from Germany.
These new marketplaces rely on great deals and want to profit from spontaneous purchases. That's why these platforms are an attractive option, especially for penny-pinching customers, as confirmed by Mark Sievers, Head of Consumer Markets at KPMG:
» Although, in Germany, established online marketplaces are still clearly preferred, new providers are attracting considerable interest with their focus on great deals in Germany as well. «
In addition, "smart consumers" are a bit more open to new providers than the totality of the respondents and have great potential for growth.
But they also bring two big challenges. According to the aforementioned survey, trust and respectability are the most important aspects of shopping on the Internet for about three out of four consumers surveyed, followed by good quality (71 per cent), while a low price of just under 50 per cent for only a third.
Also, additional costs associated with customs, as well as longer delivery times, present a major barrier to buying from a foreign supplier. Seven in ten respondents avoid buying products in other EU countries in order to avoid customs.
In B2C, marketplaces seem to be conquering customers over the wide selection and also price. How does B2B look?
B2B: Between classic distribution channels and a platform economy
Here it's natural that the numbers are less transparent. According to a survey conducted by ibi Research, 28 per cent of B2B experts surveyed said they'd use online shops for in-house developed shop systems, while 24 per cent would use a B2B marketplace. It is noteworthy, however, that digitisation (in spite of its many advantages) is still to come in the B2B sector. For example, 59 per cent and 49 per cent of respondents, respectively, still use traditional sales channels when handling written orders and selling directly through the field.
But the question is: What works better? Your own online shop, your own platform, or rather, a marketplace?
Selling over marketplaces
Platforms are currently seen as the next wave of competition for small and medium-sized businesses. But how can you actually take a chance and use platforms to their advantage? Through B2B platforms, retailers are directly connected, the advantages of a platform that can use immense product diversity, don't develop their own system solutions and so no extra costs and technical effort.
In fact, established B2B marketplaces now exist in Germany. The most important are; Amazon Business, eBay Business Supply, Contorion, Mercateo, and Wucato.
Selling on your own platform
The platform era is fractured, not just for B2C but also for B2B commerce. Digital platforms create value by bringing together different actors who share services and goods with each other. B2B is very complex. A digital platform is a great opportunity for strengthening customer loyalty and optimising processes as a business model.
For our client Messe Düsseldorf, for example, we developed a B2B marketplace for trade fair services, through which Messe Düsseldorf and its approx. 30 service partners can offer all their services and independently manage their range and incoming orders. For a complete overview of the project, you can request the case study here for free.
Selling on your own online shop
But of course, B2B players can also offer their complex products via their own online shop. This results in advantages in terms of flexibility, personalisation, and profit margins. On the basis that the B2B customer visits B2C online shops in their private lives, B2B online shops are getting upgraded with improved features that greatly enhance the user experience. The project for our customer BayWa AG Baustoffe is a good example.
In addition, B2B online shops benefit from configurators that can better meet their individual needs. With a product configurator, complex construction machines or small specific parts can be playfully configured. This enables effective digital sales consultations and stress-relief for sales.
Product pages can be enhanced with additional information and high-quality content in the form of how-to videos, 360-degree images, or VR/AR and help a company to stand out even more from the competition.
Which channel is the right one for your needs, in the end, must be individually tested and evaluated. Our digital experts can help you with that.
Don't want to miss any trends and updates? Then subscribe to our free Handelskraft newsletter on WhatsApp!
Our 5 reading tips of the week
Online-Marktplätze: EU-Abgeordnete für transparentere Suchergebnisse [Heise]
Wie die Auswahl-Giganten Otto, Marktplätze und Plattformen den Möbelhandel aufmischen [etailment]
Data Integration: The Key To Successful B2B eCommerce [PYMENTS]
Amazon erfindet den Firmeneinkauf neu und bedroht so kleinere Anbieter [Handelsblatt]
"Wir wollen die beste Digital-Health-Plattform der Welt" [WuV]