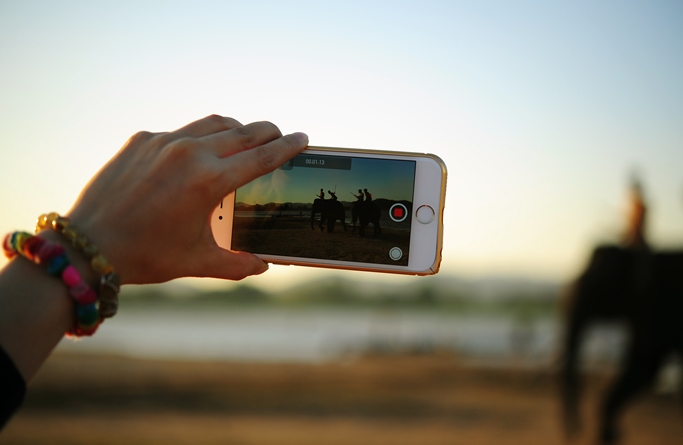 Video is increasingly gaining ground among marketers and soon will conquer the Internet. The richness of video allows marketers to fully connect with their audiences because the image in motion has a special power to engage, generate empathy and make people identify with others. The video's impact has been felt especially in the B2C sphere, where consumer-oriented services like Facebook, Twitter, Snapchat, and, more recently, Pinterest are the trailblazers in the adoption of video. However, which role is video going to play in B2B contexts?

Some facts suggest video might have a decisive role in B2B. Below it is explained why:


LinkedIn embraces native video
Linkedln, the largest professional-focused social network, announced the launch of its first foray into video, combining two of the most successful buzzwords within online marketing right now: short videos and influencers.
Linkedln has invited more than 500 LinkedIn influencers to share their knowledge, experiences and opinions about trending professional topics through 30-second videos, where they answer open-ended questions about leadership challenges and the impact of general trends in the industry (put to them specifically or to the community at large).
One of the first questions addressed was: "What is the first thing in your office AI will take over?
Under this question, 11 video responses from different influencers and industries have already been shared with the users, generating hundreds or even thousands of likes and also dozens of comments. One example can be seen below: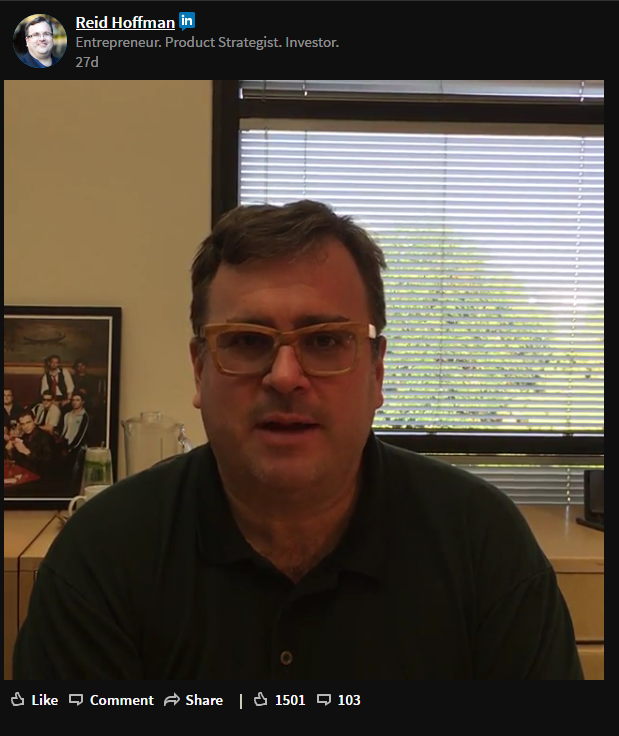 LinkedIn's Jonathan Sherman-Presser explained that the idea behind this new project was "to make the feed a valuable resource for dynamic conversations, professional news and stories".
In this sense, B2B marketers have the opportunity to engage with other counterparts and participate in stimulating good conversations. The resulting debate provides more dynamic, valuable and vivid multiple-way exchanges and gives B2B marketers the chance to talk with other people in a more hands-on approach, something extremely important for the intrinsic complexity of B2B.
Although, LinkedIn is only giving influencers the ability to post videos, Sherman-Presser told TechCrunch that general access to video functionality will likely be rolled out in the future.
Reasons why B2B content should turn to video
Video is the perfect format to make something difficult easier to understand and to follow. When you watch a prominent person explaining or doing something together with graphic support, a sort of inspiration comes to illustrate the topic to the viewer.
Explanatory videos and short insights featured by experts are gaining importance within B2B sphere because their educational potential is huge.
Similarly, video advertising can be extremely cost effective for B2B because normally B2B companies deal with high value goods, what means, they don't need to make a big investment to make profits on a video campaign. With a few viewers, the initiative can be worth it, unlike B2C, where the goods value usually is lower and the campaigns should be viral to be profitable.
There are many positive facts to consider when embarking on a new content strategy more focused on video. Video is the future and B2B companies should take it seriously because the engagement can be reinforced and the brand awareness increased at affordable prices. Sometimes, especially in B2B, an image in motion is more helpful than thousands of words.
Our 5 Reading Tips of the Week
Facebook: Neue Metriken für Videos
How an Explainer Video Can Help You with Lead Scoring
5 Companies That Excel at Video Marketing
Attribution Raises Questions as Video Marketing Budgets Expand
Flipboard Is Now Offering Vertical Video Ads That Act Like GIFs