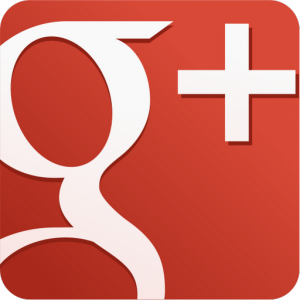 Since the start of Google+ in June 2011, a lot has changed in the social media landscape. Facebook is still the most used platform, XING is the recruiting source nr. 1 and Pinterest is the most used online photo album. But how does Google+ integrate itself here?
It is undisputable that Google+ is meanwhile no longer a Facebook clone, but an independent social network with its own focus. It is primarily experts from different branches who are active on Google+ and busily use the opportunity to exchange with each other.
Many accounts, little relevance
From the start, it quickly became apparent that Google+ is the fastest growing social media platform. After only 88 days, it had 40 million registered users. Facebook 'only' managed that after 1325. These are certainly impressive numbers. However, Google+ has one problem. For a long time, the users weren't as active as with the competition. According to study by Gigya from Appril 2013, Google+ only achieved two percent of the shared contents of all social networks. Stats which must have left the Head of Google+ Vic Gundotra smarting.

So it was not surprising that he said his goodbyes to Google in April 2014, upon which "Die Welt" and other media once again announced the death of Google+. Apparently hardly anyone has notice the shift of the social platform from a Facebook alternative to an expert community yet.
Google+ and the digital transformation
Google already started to position its social network differently long ago. Be it with author pictures in the SERP or networking the individual Google services (YouTube, Gmail, Places etc.).
Thanks to this new direction, Google+ finally has relevance for future strategies of companies in the thick of digital transformation. Many companies use services such as, YouTube, Wallet und Places to offer their customers value added. That's why it simply makes sense to combine all your services under a Google+ profile. Thanks to Google+, companies can merge their various places and better prepare search requests with regional relevance. Companies with multiple locations profit from this especially.
Google+ as digital proof of authorship
Google's focus remains on the user. All Google services are supposed to offer the searcher exactly that which they are looking for. Now normal search requests are made up of various services – places are in there, just like video teachers and Google+ posts. Those who combine all their services under one Google+ profile have a positive influence on the display of their company in organic searches.
In this sense it is possible to view a Google+ profile as evidence of authorship. Google rewards this: When the authorship is clarified and the content fits the search requests, the content/website receives better placement in Google search.
Google+ is essential in SEO strategies
SEO experts are still debating whether or not a well maintained, highly active Google+ profile positively influences SEO rankings. It is clear that Google is always on the lookout for experts on the topic when it comes to search requests and this is exactly where the Google+ profile helps. Posts, videos, links and images relating to your area of expertise strengthen your expert status and the website at the same time.
Considering the fact that most websites are closing ranks from a SEO perspective, it is worth investing in a well maintained Google+ profile.
Summary – what is Google+ there for?
Google+ has developed into a community which is relevant for various kinds of experts, especially from a SEO perspective. A Google+ profile makes it possible to combine different Google services under one account and more importantly:
build up expert knowledge
combine Google services
stand out from the competition
manage branches