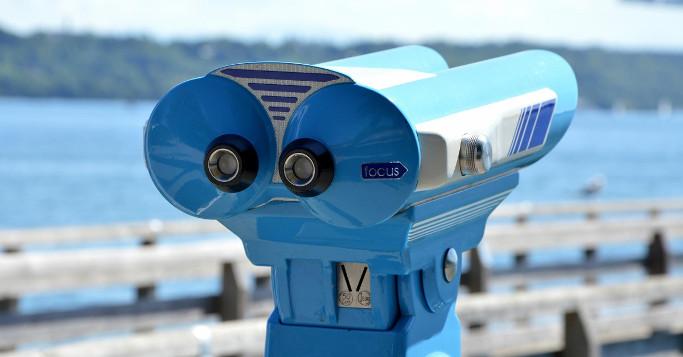 There's no conversion optimisation without search optimisation. When users are asked which qualities they find particularly important in an online store, the search function occupies an important position. No wonder that various providers have placed themselves on the market here to create a comprehensive and user-friendly search.
But for products to be found through an internal search, you'll depend on consistent data from the ERP, PIM, and MDM. In other words: shop owners often spend a lot of time and money on contemporary web design, on individual product descriptions, emotional headlines, and keyword optimisation for search engines.
But something else is forgotten. Product data in the background has to be optimised. What you should pay attention to in order to increase the conversion rates via the improved search function, will be shown to you today in the second part of our series: »Conversion optimisation – Tips for better user experience and more success in e-commerce«.
Search: placement and design
The search bar must be placed prominently. Because of Amazon, Google, and others, we've gotten used to type any request into a search slot and immediately get the supposedly relevant and appropriate result. A magnifying glass icon or the word »Search« makes the search field even more recognisable.
The search bar should be far enough away from a field where you can sign up for a newsletter, for example. Depending on the product range, it may be advisable to integrate a drop-down menu next to the search bar, which, sorted by category, gives an overview of the range and leads customers to the desired product by filtering.
In addition to the standard search in shop systems, there are also various providers of intelligent product searches for external service providers. How useful a change is, depends on its usage. With more than 15,000 searches per month, professional solutions are recommended, but good background data management is important here as well.
Suggested search
The data in the background is well maintained, the search bar is easy to find so what more could you ask for? Users want suggestions. In order to optimise conversion, it's essential to offer a suggested search, that is, to propose certain search terms so that you don't have to write out the word you are typing, but can trigger the search even faster. Suggested search is a feature that Google introduced in 2008 – it should not have been uninvolved in the fact that you have advanced to the search engine giant.
Suggest alternatives
If there is no suitable result for a search query, then the user should at least have alternative suggestions like »Did you mean..?«, where interesting new releases and current top sellers are displayed.
Track and analyse
Like everything in online marketing, optimising an online store's internal search is a process. Seasonal fluctuations and trends also influence potential buyers' search queries. In order to keep up to date, the internal search should be continuously optimised by constant web analysis.
Frequent spelling errors and spelling variations can be detected as well as high demand products and category names that meet user expectations. In addition, optimisation measures for forwarding rules within the search can be revealed, synonym lists can be populated, shop navigation can be facilitated and, if necessary, even the assortment can be expanded.
Test the search function
Whether your search works well, can be checked by you, yourself! Include keywords in the product search that vary in singular and plural, check different spellings with and without a hyphen, or include spaces and even deliberately make typos. Ideally, the product will still be found and if not, you need to optimise your data. Whether the search bar is nicely placed and designed can be found out through A/B testing. You need to optimise your search.
Customers are always on their phones
Not only is optimising your desktop experience important but so is optimising your mobile experience. The fact of the matter is that more traffic is taking place on mobile devices today than on desktops. So while you wait for part three, take a look at our white paper »Success in Mobile Commerce« and learn how to make your store the best for your customers who are always on their way somewhere. The white paper is free to download and is available exclusively available to retailers, brands, and publishers. You can download it here!