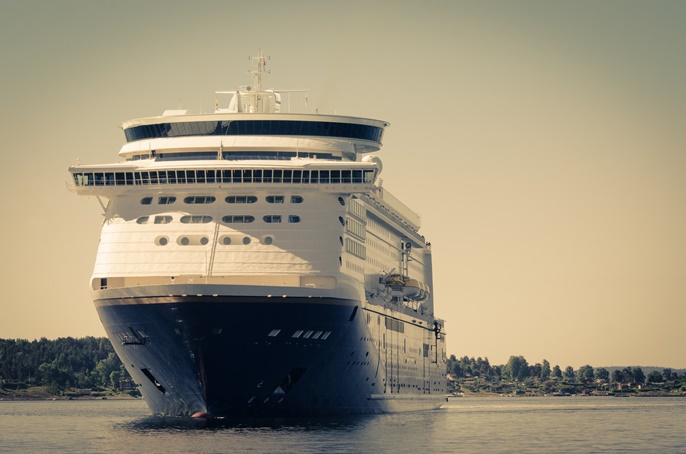 Although Internet has generated many opportunities for both, companies and consumers, only 15% of consumers buy online from another EU country and 8% of companies sell cross-border. What are the reasons?

According to the 2015 Flash Eurobarometer "Companies engaged in online activities", 51 per cent of the group of companies that sell, used to sell or tried to sell online to other European countries said that delivery costs are too high, while 38% don't know the rules which have to be followed.


Too expensive and too complicated
High shipping costs for parcel delivery and returns as well as resolving cross-border complaints are the main problems for those companies that have sold at least once online overseas, as shown in the graphic below: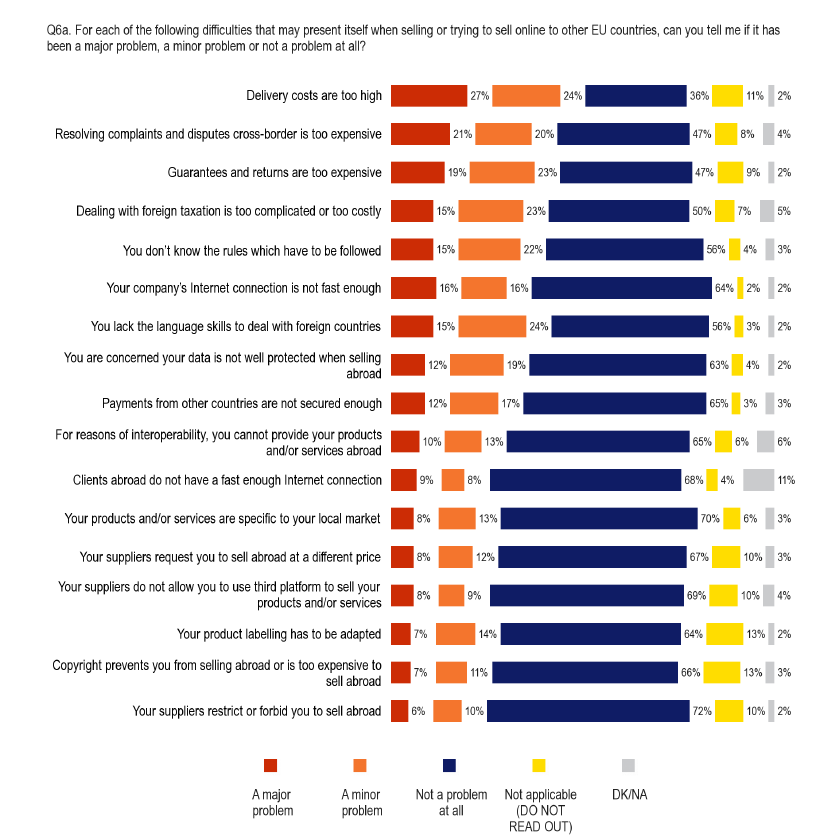 In order to remove any barrier and transmit the views of online sellers across 17 markets, The European eCommerce & Omni-Channel Trade Association (EMOTA) – have been pushed through during the last years a number of constructive initiatives within the framework of the EU Digital Single Market. They assist policy makers while keeping an eye on the customers' confidence in international online trade.
Two of the EMOTA's policy priorities are to achieve a seamless competitive Single Market for parcel delivery and also for payments. However, the scope of the reforms claimed covers many other fundamental and complex aspects. Especially, measures to reduce costs and legal fragmentation as well as to promote common policies to make the cross-border trade more agile and transparent.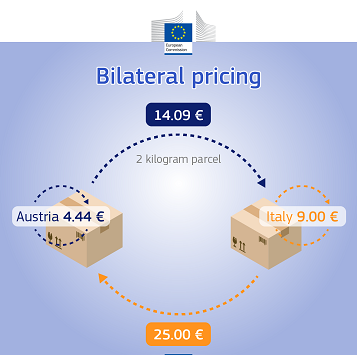 It is crazy that parcel delivery prices differ so much between countries and between domestic and international. It is not justified why prices differ remarkably between countries that are supposed to be neighbours, have a well bilateral trade health and have a stable economy, as shown in the benchmarking Austria-Italy below within a new econometric study on letter and parcel prices made by the Saint-Louis University.

As a result of this and other studies made to evaluate the situation, the European Commission has prepared recently a package of proposals concerning parcel delivery prices, consumer rights and unjustified geo-blocking which are expected to be carried out between 2017 and 2018.
However there are many barriers to overcome in order to make transactions more lively and procedures simpler. It is extremely important to promote coordination and cooperation between sectors, organizations and governments. To be able to deliver excellent communication in this respect and raise the visibility of these issues as well because many organizations neither know the existence of bodies that could help them to get into international markets nor the policies to follow. Information and guiding spirit are wanted and there are very helpful associations and platforms like the European Cluster Collaboration Platform (ECCP), the EMOTA and the German E-Commerce and Distance Selling Trade Association (bevh), among others, that help out there and raise the voice about a growing critical issue within e-commerce and online cross border trade.
Asia, especially China, speeding up
One of the EU's biggest competitors, China, as it seems, is doing its homework very well its homework and is promoting effective measures to reduce pricing and increase quality.
One good example of this is the package of rules carried out last April precisely to accelerate customs clearance so that consumers can receive more orders from other countries in less time. The main rule was about to remove the parcel tax levied on cross-border ecommerce retails sales and charge a value-added tax and consumption duties with a 30% discount, instead, as long as some requirements are fulfilled.
This measure will boost even more an e-commerce market, that is accounting for more than 6% of China's overall consumer e-commerce and is growing by more than 50% every year, according to the research of the consulting firm McKinsey.
But behind this rapid growth are other circumstances that come around, such as the emergence of new platforms, and the rising demand for foreign products that are not available in the Asian country yet. It is not surprising that Amazon has quickly seen a great market opportunity there and launched offshore shopping sites and even its Chinese site (Amazon.cn).
Our 5 Reading Tips of the Week
Digital single market: No extra tax burden for SMEs, insists Commission
Cross-Border E-Commerce nach China – das Land der unbegrenzten Möglichkeiten?
DHL to Expand U.S. E-Commerce Operations
Axa inks strategic partnership with ecommerce giant Alibaba