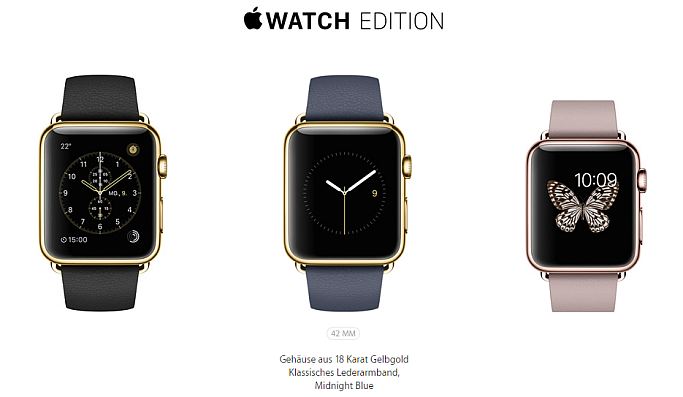 Apple's products have always been pretty, that is just as it should be. But the tech-company's current aspirations take this to the next level: Apple is kind of becoming a fashion label.
I realised this watching this video: fashion reporter talks with Management Consultant Mimma Viglezio about the future of the luxury segment in e-commerce and why things still haven't got going there:

The luxury industry still isn't digital…
The experts speak negatively about the current state of development in the branch. People are still being slow to meet the digital revolution. The typical desire of exclusiveness still inhibits brands from open themselves to the broader, digital public used to access.
There is also criticism that it is not enough to display products digitally and to integrate a shop function. The use of data offers much larger possibilities. Every branch is waiting for someone else to show the way – and this development is then copied. In this way, the branch takes mini steps forward.
Personalised address on the basis of a central customer profile, apps, and beacon are named as potential goal in the video, which no one is really using at the moment.
…Chance for Apple?
The only ones excited about innovation in the much maligned brand Apple are the fashion and retail experts. Apple is moving into the fashion industry. It is clearly noticeable that Apple is trying to get access to this world and is searching for a position in it.
And the numerous versions of the Apple Watch already show that it is not just about technology, but also about creating a fashionable status symbol, a digital luxury.
Will Apple drive the digitalisation of the fashion industry soon?