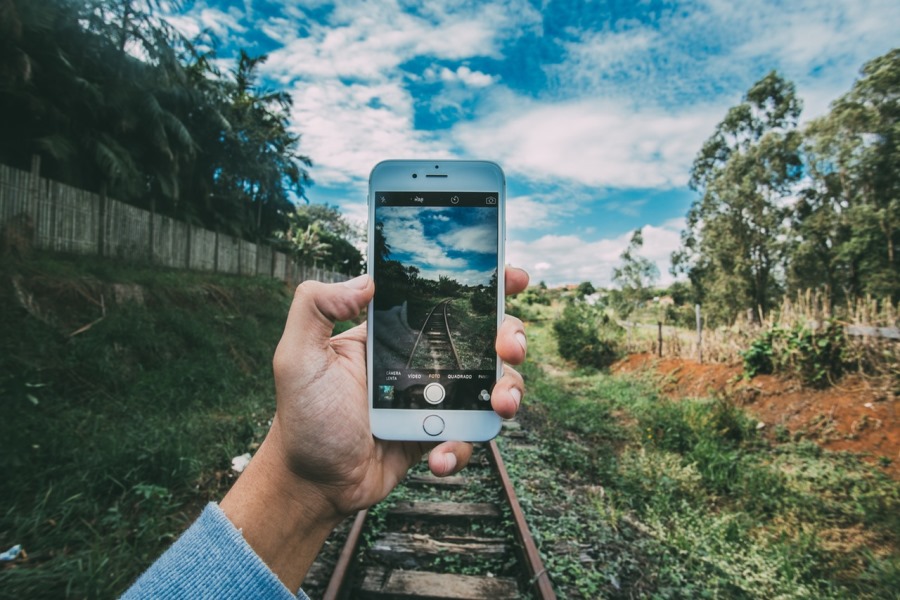 The smartphone market has grown exponentially over the past decade. People have been buying them since they have been around. However smartphone sales are slowing down since the mature Western markets and also China are becoming saturated. The demand has topped out. People are not attracted by flagship models anymore, but by second-hand cheaper devices. This sustainable trend is gaining momentum. And it has a lot of potential. Who will win the battle?
Analyst Gartner is expecting a big drop in smartphone sales growth, projecting the market will shrink from 14.4 percent growth in 2015 to just 7 per cent in 2016 — with only 1.5 billion smartphone units being shipped globally this year.

What are the main causes?
Incentives for consumers to upgrade their devices yearly have also softened.
New devices offer only incremental upgrades over existing hardware.
Carriers have been moving away from subsidizing upgrades.
In China, first-time buyers have vanished; meaning the growth potential in the country is now in the upgrade market.
Potential of the used smartphone market
Parallel, Deloitte Global predicts that in 2016 consumers will sell outright or trade in approximately 120 million used smartphones generating more than $17 billion for their owners, at an average value of $140 per device. This is a 50 percent increase from the 80 million smartphones traded in 2015, with a value of $11 billion, or an average value of $135.
Meanwhile, Anders Baarman, Country Manager/Finland at Redeem Group, which bases its main business activity on recycling and wholesaling used mobile devices, argued for two reasons to explain the increasing potential of this market.
Firstly, he pointed out the growing prosperity of the emerging markets and the rise of the middle class. There are now many who can purchase their first mobile phone.
» The demand for a high quality second hand mobile phone is eminent". «
Secondly, Mr. Baarman explained to Handelskraft that the current short lifecycle of the smartphone is the second aspect to take into account.
» There is an obvious trend of luster for consumers to own the latest model. The primary incentive for consumers is to sell the old model. Resellers offering a trade-in proposition, that makes it very convenient for consumers upgrading to the latest model". «
Sustainability and innovation
In this context, Redeem Group is committed to reducing electronic waste by driving sustainable business growth through innovation, empowerment and ethics. But how to do it and, especially, what added-value is Redeem offering?
Mr. Baarman explained to Handelskraft that Redeem Group does not only trade goods.
» We are dedicated in offering our customers innovative trade-in, buy-back and aftersales solutions across different channels". «
Asking him for more concrete actions, Mr. Baarman said that they are currently delivering Europe's largest recommerce programme with O2 in the UK and pointed out the value of this project:
» Within this programme over 1.6 million devices have been recycled, over £100 million have been paid out to consumers, and £4 million have been raised to charity donations". «
These best practices within the second-hand market provide you with a glimpse into the future of this attractive market. A very boosting point is to make the most out of sustainability concerns, seizing the increasing interest in this matter by the entire world. Resolving at the same time a great problem: there are more electronic devices than people!
Challenges
However this emerging market has several challenges to face. The sector is dependent on the latest technologies that the vendors bring to the market. The pricing of the new devices no doubt affects the pricing of the recommerce market. Overall, said Mr. Baarman, it is hard to predict the near future of this sector which creates uncertainty.
What about you? Are you thinking to sell your fancy smartphones? If so, why? Tell us your experience!
Our 5 Reading Tips of the Week
Wie Zalando Mobile zum (Big) Business ausbauen will
Modular phones are here, like it or not
Knock, Knock, "Knocki": Kleines Device will jede Oberfläche smart machen
Survey shows developers really dislike the Mac App Store, and for good reasons
Digital Tech Newsflash: Apple verändert App Store | Schulabschluss durch Minecraft | Udacity-Start | Taxi-Bestellung über Facebook Messenger | Angst vor Digitalisierung