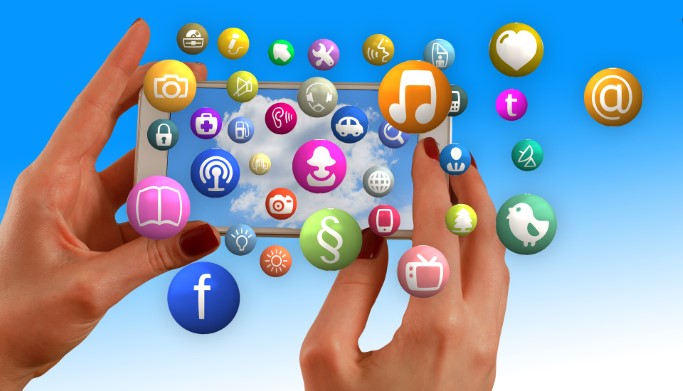 If you want to book an accommodation, order something to eat, transfer money, chat with friends or colleagues and shop some new shirts, how many apps do you need? In the Western world, you certainly need six different ones. In Asia, however, a new model that centralises all these actions in one single place is establishing itself: the super app.
The Chinese pioneers WeChat and Alipay are the largest exponents of this super app revolution and are therefore considered to be role models. Companies from all over the world now aspire to put this successful Chinese model to use in their own region. But what actually is a super app, which advantages does it have and in which other regions does it already experience a boom? Will super apps even be able to gain a foothold in the Western world?
Super Apps Are The New Way To Attract Customers
With each new service or each new extension, super apps try to get more and more attention, time and money from the user. And even though it is one of their advantages that a wide variety of services is combined under a single roof, their true value lies in the simple and comfortable connection of all our daily activities in one device.
WeChat and Alipay which had initially been designed as a pure messenger and a pure payment method respectively have pooled so many services that they now work more like a platform. They are used as if they are an operating system on their own. E-commerce providers use the app for orders, payment transactions and customer support while users have access to many services at once.
The advantages of a super app are manifold:
It shortens the way to the desired action (convenience).
It offers a variety of services.
It allows for a uniform and individual user experience.
It saves phone memory.
It enables domestic and foreign retailers to easily get access to the market.
For these reasons, new super apps emerge in other mobile-first regions – and they are successful because they understand the country-specific preferences of their target group more than almost any other application and are strongly perceived in these regions. This is why they have evolved into everyday platforms.
Super Apps Become More Popular
In South East Asia, there are three super apps in particular which, just like the Chinese pioneers, extend their initial range by more and more services and thus grow into proper super apps – including perfect personalisation and huge amounts of data.
Super Apps In South East Asia Develop Rapidly
The motorcycle taxi company Gojek, which was founded in Indonesia, operates in five countries and currently runs 23 services which are separated in six categories: These services range from laundry service to the sale of cinema tickets and delivery of groceries to appointments with a masseur or a make-up professional.
Just like Uber, the competing taxi company Grab, founded in Malaysia, allocates nearby commuters to taxis and private rental cars by means of a location sharing system. Besides the transport, the company's super app also offers the delivery of groceries, digital payment services, a delivery service, booking of cinema tickets and hotel rooms, video streaming, a loyalty programme and even subscriptions.
Then again, the Indian company Paytm, originally a prepaid mobile phone platform, is not only India's largest leading payment portal, but also an online marketplace (Paytm Mall) where customers can buy any kind of product – just as they can on Tmall by Alibaba.
Super Apps Unlock Potential In South America And Africa
The super app trend has also become prevalent in South America and Africa, two further mobile-first regions. The Colombian company Rappi, originally a courier service, already operates in seven countries and is currently active in fields such as e-payments, scooter sharing and financial services.
In Africa, the first super app »Tingg« has also announced itself. The Pan-African payment service company Cellulant provides a uniform platform where users can carry out any kind of ancillary cost payment.
Are Super Apps Also Realistic In The Western World?
And what about the Western world? Here, applications were designed so that they satisfy a single user need, namely either buying or paying. These so-called single purpose apps have strengthened their presence on the market and are already deeply rooted in everyday life. Thus, it is the natural way that some of these apps will take over more and more platform features step by step. And even though it does not look like it, changes are already taking place.
Facebook's decision to allow payments with Libra is a particularly huge step towards being a super app. Amazon is already headed in the right direction in terms of being a super app in India where it offers e-payments, flight bookings, ride hailing, food delivery and more, either directly or via acquired companies. Furthermore, Uber has started to unite Uber and Uber Eats in one app.
In this new scenario, retailers, manufacturers and brands should thus ask themselves whether they want to become part of a platform or become a super app themselves in order to remain relevant to customers.
Our 5 Reading Tips Of The Week
The emergence of super apps in Latin America [Techcrunch]
Who Will Be The Consumer's Everyday App? [Pymnts]
Sind Super Apps die Zukunft? [Absatzwirtschaft]
Are Super Apps The Future? [Forbes]