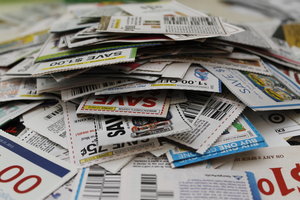 Coupon marketing generates new customers and activates existing ones. The deals.com Coupon Study 2014 shows how well-liked vouchers and coupons are among online shoppers. 50 percent of those surveyed have used a coupon two to five times so far this year.
The lucrative online couponing market
The deals.com Coupon Study 2014 delivers interesting figures on coupon users in 2013 and 2014. 47 percent of those surveyed say that they would shop in a new shop because of a coupon. 14 percent of those surveyed even shop in a shop only if they find or receive the right coupon beforehand. Coupons with a minimum order value seem to be especially fruitful: 46 percent of customers have spent more in order to reach a minimum order value of a coupon. Every fifth person says they spend more than planned, as they assumed that they then save (even)more money.