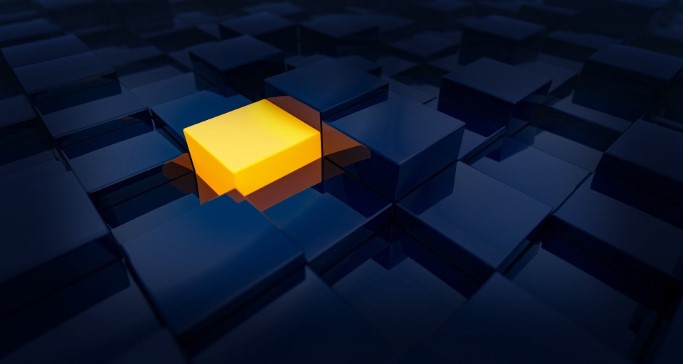 Digitisation requires courageous, well-founded decisions and a far-sighted strategy. To master digital transformation, many questions have to be answered and decisions have to be made accordingly. First and foremost the following questions: Which technology should I choose to support my company and to achieve my goals? Which type of software and which provider best meets my requirements and goals?
Once these key questions have been answered, a dilemma frequently arises among decision-makers. It is related to the selected software version: community or enterprise? Does this sound familiar?
Whether community or enterprise: the answer depends on the specific requirements of each individual customer and the selected digital solution and cannot be answered in general terms. Therefore, we will have a closer look at the differences and explain which version is more suitable in which cases.
Software Selection – Community Edition is Cheaper, but Has Its Limitations
When talking about a community software version, it is usually a free open-source version of systems that serves as a demo version. This allows companies to get an idea of the system and to check in detail which advantages it can bring them without having to pay anything for it. Vice versa, the software provider can receive feedback from potential customers faster and find out how the solution is received.
In this context, the community version is highly recommended for those retailers, manufacturers and brands that want to enter the digital world for the first time, only have a limited budget and/or only offer a small product range.
With more requirements, the system has to work faster and in a more agile manner. Thus, it needs more power in the form of features to meet these requirements. As work intensifies, increased performance is necessary to reach new and ambitious goals. You can, for example, temporarily extend the solution with certain extensions or plug-ins. Magento's extension marketplace as well as its huge developer and expert community is very well-known. However, these reach their limits in the long term.
This also applies to technical support. Many community versions do not offer any support at all and companies then have to find solutions on their own.
Software Selection – Enterprise Edition is More Expensive, but a Good Investment (In the Future)
However, as soon as future prospects are huge and challenging and the volume of data as well as the workload increases, an enterprise edition is certainly the preferred choice. And please do not let the price deter you!
When it comes to software terminology, people often talk about scalability, flexibility and expandable solutions. For companies that have very high demands and have already realised that their system has reached its limits, it is advisable to rely on an enterprise version right from the start. Furthermore, this version is equipped with a variety of services and functions that justify the price and quickly bear fruit.
Community vs Enterprise – Which Solution Is a Cost Driver in the Long Term?
It is clear that the price is one of the most important decision criteria. The community version certainly wins in this category, but you have to be open-minded and imagine the future. Not everything that seems cheap will pay off in the long run.
The best example: whenever a system reaches its limits or needs to be modernised, the question of migration always arises. In this regard, it is important to point out that a migration from a community version usually is more difficult to realise and causes more costs and use of resources.
In the long term – also in the interest of the customer and his prospects of further growth – the enterprise version is the best choice. So don't be scared! Any more questions? Our experts will gladly answer them at any time.
Community vs Enterprise – Beyond Costs
When choosing the right software and version, there are other aspects beyond costs to consider, such as the number of available features and extensions (B2B modules, CMS functionalities, BI) and quality aspects (support, further development, IT governance or security). Not everything is a question of price.
However, each digital solution has its specific features. The relevance that certain functions have for a shop system may not be the same for a PIM or MDM system. And what is decisive for a CMS can be completely different for a CRM system.
The Right Tools for B2C and B2B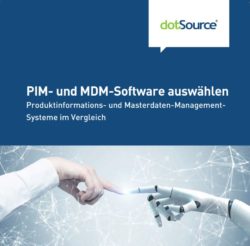 We provide an overview of pioneering technologies for topics such as e-commerce, data management and digitisation. In our completely renewed white paper »Selecting PIM and MDM Software«, you can find out which PIM and MDM solutions allow you to manage and use your data intelligently. The white paper discusses the specifics of both systems in detail, explains the advantages they offer and how they support the long-term positive development of your company so that you can choose the right system for your needs.
Exclusively for retailers, manufacturers and publishers, this essential guide can be downloaded for free here.
Our 5 Reading Tips Of The Week
6 Gründe für Modernisierung von Legacy-Software [Dev-Insider]
Studie: Cloud-Rechenzentren sind erstaunlich energieeffizient [t3n]
Technologische Souveränität: Bei Chips und Software geht es ums Ganze [Heise]
Wenn der Schul-Rechner von Apple kommt [Süddeutsche]