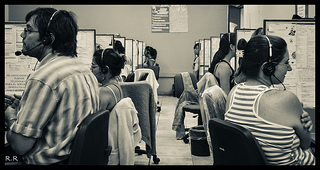 Good service is expensive. Creating the conditions and company culture required to achieve true service orientation costs money, time and energy. This is why it is important to never lose sight of the ROI and develop a strategy which connects and partly automates services.
Ideally, a targeted investment facilitates savings in other areas. For example, glossaries, videos, virtual shop assistants, and other helpful content relieve staff. At the same time, high quality service content can entertain, inform and get across brand messages.
Service also contributes to success in other areas. According a study on returns by ibi research (PDF) at the University of Regensburg, service questions and problems are behind a lot of returns. Conversely, service can help avoid expensive returns, because the customer is better informed before order placement.
Tips for efficient service in e-commerce
Hygiene factors, such as performance and relevance (or in stationary trade, staff friendliness) should be dealt with first
Big data helps in getting to know the customer
Well maintained customer data form the basis for (virtual) consulting which draws on appropriate up-to-date information
This allows service to be more easily automated and standardised in the next step (computer supported chats, standard questions in FAQ)
It is vital that new services lead to savings in other areas. For instance, better product videos lead to fweer returns and support requests in the call-centre
Handelskraft 2014
This excerpt on customer orientation was taken from our trend compass Handelskraft 2014, which can be downloaded free of charge from our website (language format: German only). The trend book is also available in high quality print format. Those interested in >>Handelskraft 2014<< or in further information and advice are welcome to contact us!