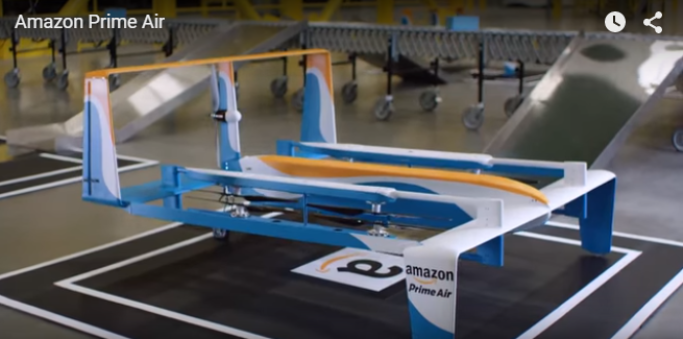 Imagine the day when all your problems are sorted out in just 30 minutes. You have an important date, you try on your best dress in front of the mirror and realise it is stained! Don't panic. Amazon would have got a quick solution for you: the new Prime Air service drone squad.
These scenarios where immediacy is a must are the future and course of action set by Amazon, in terms of delivery systems. Amazon has released a new ad video demo featured by the controversial British journalist of Top Gear Jeremy Clarkson in which one new prototype is unveiled.
In the demo you can see the design has been improved, letting it fly long distances efficiently and go straight up and down in a safe way like half helicopter, half plane. This one can fly for 15 miles and can deliver goods in 30 minutes or less. Moreover, it scans the landing area for potential hazards before getting slowly to the ground.
Clarkson explains this is not the only drone Amazon is developing, as there are different designs for different environments. However, we should not forget that the regulator didn't approve deliveries using this mean yet so the Prime Air service still has to face many obstacles before being able to get it into place.
Great revenue of mail order
All these trends only succeed if the habits of the shoppers match totally with the ideas implemented. It is all about getting used to it and losing the fear of placing orders online. The following forecast statistic shows that the revenue of mail order and internet retail in Germany from 2008 to 2012 increased gradually. Actually, by 2015, revenues of mail order and internet retail in Germany are projected to reach approximately 52.83 billion U.S. dollars.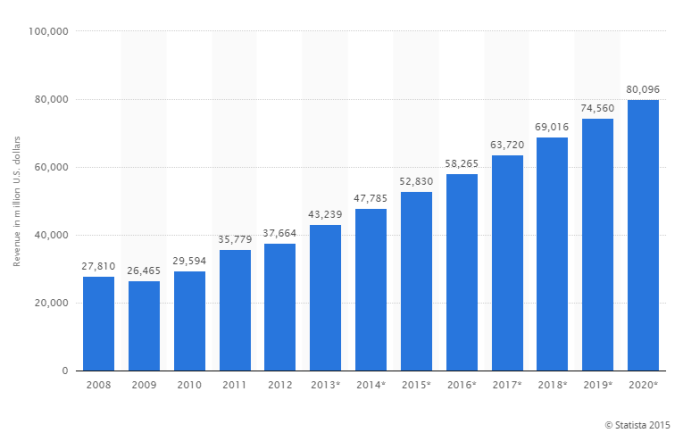 Mango says 'hello' to new customers through EU Amazon
In line of accessing more targets, Mango, the Spanish fashion brand, has taken the lead in the race after opening a new sales channel, with private online stores across UK, Germany and France on Amazon via the marketplace system.
While in Germany and France only the men's, kid's and Violeta by Mango lines are offered, in UK the customers can buy all products.
Followed by Caramelo, Celio o Promod, Mango will become the biggest European brand using the marketplace system to launch a new online showcase and have access to millions of new shoppers.
Our reading tips of the week: