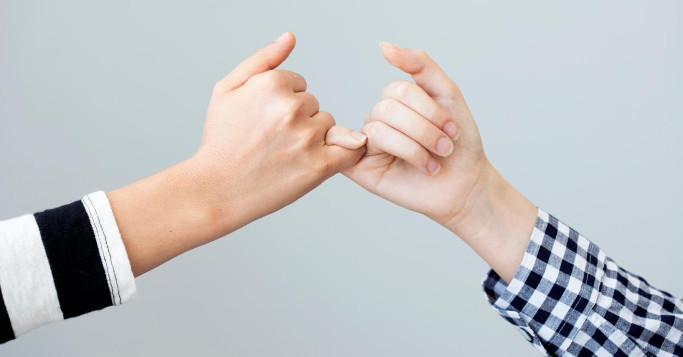 Platforms. Really? Yes really. A buzzword, especially in e-commerce, that really isn't losing any importance. But… Everyone wants to build a platform. Brands, retailers, and manufacturers kept asking themselves: Platforms, yes or no? But now they're asking themselves which platform they want to integrate with. The answer is pretty simple. Go where your customers are.
And where are your customers? They are where the widest range of products and service are available. They're where they can choose from this offer. Whatever is the easiest, fastest, and best priced. They're shopping where it's an experience. After all, those are the added values that go into creating an outstanding user experience – the sacred customer experience. And through platforms, brands, retailers, and manufacturers are able to fulfil that customer promise.
What the platforms of this time promise and why they're so successful, will be brought to you today.
Platforms: From a community to the whole world
»We love fashion! Discover and buy current trends« – personal, charming, and smart already describe the SEO description of the online giant Zalando for a common shopping experience, giving (potential) customers the feeling of being part of the fashion community even before they even buy anything.
This idea of community can be found in one of the most popular music streaming platforms: With »Music for everyone« Spotify sets standards, and not just for what?
Among other things, more than 40 million songs are available, but for whom? For everyone! They have 208 million active users in 2019.
»At home all over the world« –Airbnb has gone by this slogan for the last 11 years. A pretty brave promise for customers! Because everyone knows how hard it is to make the feeling of being at home.
Platforms for everything from A to B
Significantly less personal, but nevertheless enormously successful, the platform even manages to (literally) attract users around the world to their site. Everything from A to Z, that's what Amazon's logo shows with that iconic arrow for more than 25 years.
Time and again there is the talk of when it comes to the end of the world's most successful companies. Yeah, Amazon isn't always the leader in international markets. Alibaba and Walmart are gaining leads and younger platforms like JD are hot on their heels.
But even weak retail growth or comparatively catastrophic mobile performance doesn't change Amazon's status as »the place, er the platform to be«. »If it's not on Amazon, it isn't available anywhere else«. A phrase many customers go by but was once an established promise internally at Amazon.
Platforms as a starting point for…
But is this absolutism also transferable to other platforms? When it comes to Zalando, you can believe statements like: »the starting point of« or »The Spotify of the fashion world« are possible. Why is Zalando doing this? Because platforms are just a snapshot? Because competition for superlatives is never coming to an end? Yup. Yes, really.
For neither will customers expect less nor will the digital transformation stop transforming things. The only constant is and remains the demand for an outstanding user experience. The quality of the customer experience is the most important differentiator for platform operators and platform participants.
Only those who – literally – offer (potential) customers a platform on which what's offered becomes an experience, are in a position to make digital customer relations sustainably successful. And there's hardly any industry left that isn't or doesn't want to be platform-compatible.
Platform and customer engagement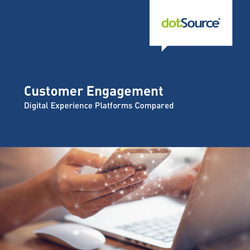 Why do companies need a customer engagement strategy and how should it be implemented? How can your company benefit from platforms in the long term?
These and other questions can be found in our brand new white paper »Customer Engagement: Digital Experience Platforms Compared« where we compare leading providers. This gives retailers and manufacturers the perfect guide for delivering excellent customer experiences.
You can download it for free, here.