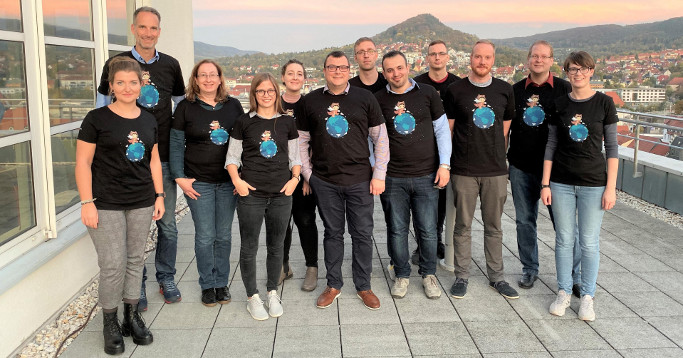 It is no longer possible without personalisation! Many companies have understood by now that they have to offer their customers more than just a simple webshop with standard product images and clumsy descriptions which only makes reading easier for the search engine, but not for the customer.
If orders are made more difficult because forms have not been set up correctly or if there is no way to contact the company in case of queries, it is unlikely that the customer will come back.
So what has to be done to offer an all-round successful user experience? Personalisation must not only be a buzzword but must be lived. It is the foundation for the successful design of digital customer relationships. Today, we show you how this theory became business practice for our client De Gruyter.
Personalisation with Salesforce Multi-Cloud: What Belongs Together Comes Together
When fighting for customer attention and loyalty, an individual, targeted approach is essential. Successful personalisation requires one thing in particular: data. To be exact: well-maintained data that can be managed, processed and retrieved in a central location. It allows you to reach customers along the entire customer journey and across all touchpoints – and especially to retain them.
Data silos are not only a blocker within the company because they waste time and resources, they also block the view of what actually counts – namely the customer. Worst case? The »new gold« is unused and is gathering dust in some data clouds.
At DeGruyter, it was the first task to overcome this challenge because due to data silos, diverse customer information had only been stored in the account itself until then – for example in the ERP system and could not be used in the CRM system.
In order to reduce the complexity of the system landscape, the B2B and B2C data of the ERP system was connected to Salesforce Sales Cloud. Furthermore, the data was centralised, with the Salesforce Sales Cloud now acting as a uniform CRM system , mapping all customer data as well as the complex ERP data structure. In order to create targeted marketing campaigns for customer acquisition and retention, it was also brought together what belongs together: Salesforce Sales Cloud was connected to Salesforce Marketing Cloud.
Personalisation as an Upgrade to Digital Customer Relationships
For 270 years, De Gruyter has published first-class scientific works. The cosmopolitan publishing house offers a wide range of digital media and publishes more than 1,300 books and more than 900 journals in the most diverse areas every year.
Thanks to the new system and data structure, all the author and customer data can be accessed centrally in Salesforce Sales Cloud and can be transferred to the ERP system via two interfaces. Furthermore, the integration of Salesforce Marketing Cloud enables all contacts to be used for marketing activities – an upgrade for all sales and marketing measures.
De Gruyter is already making use of the new opportunities to design target-group-relevant, personalised e-mails and was able to create first customer journeys with the help of the Journey Builder. Further campaigns with automated mailings are being prepared, user-specific advertisements to acquire new customers and to reactivate existing customers are planned as well.
Find out more about the project here. Do you want to offer a first-class user experience to your employees, partners and customers and take your digital business to the next level? Then contact us here now. As Salesforce Gold Consulting Partner, the dotSource experts will gladly advise and support you, be it the elaboration of individual e-commerce and online marketing strategies or the development of existing processes.
An overview of all services can be found here.
Personalisation: A Persistent Trend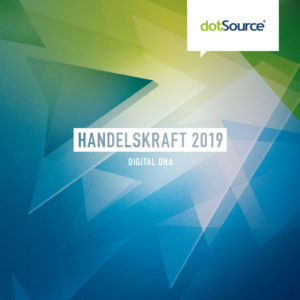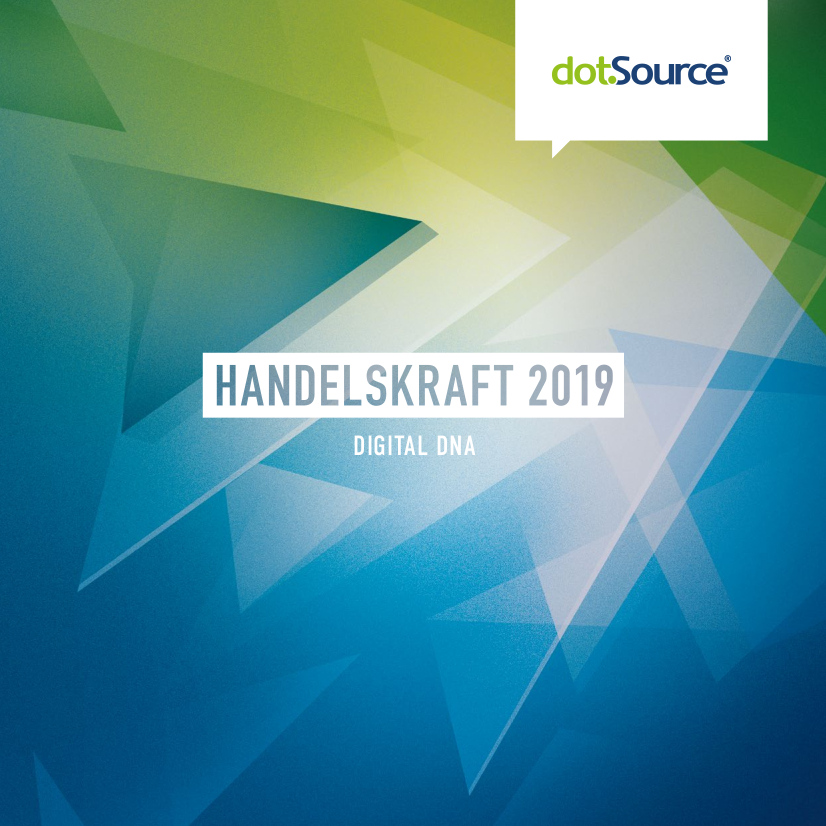 In the current 2019 trend book »Digital DNA«, you can find out what is part of successful personalisation besides cloud and marketing strategy.
Besides trends and industry insights, the trend book offers current figures and facts for brands in the digital age – exclusively for retailers, manufacturers and publishers. More information on the Digital Business Compass 2019 can be found here.
Retailers, manufacturers and publishers can request the new trend book for free here.