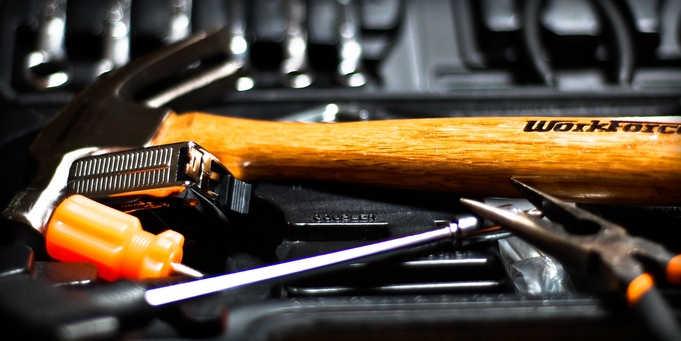 Trade between business customers, B2B or even 'the future of e-commerce' – many companies in the branch have recognised the signs: some a long time ago, some have already missed the boat, but still somehow managed to get in. With the Oxid eShop B2B enterprise edition, the next shop system provider is bringing software onto the market, which is specially tailored to the B2B branch.
But there are other candidates, alongside Oxid, who want to score in the area of B2B. With the new version 5, Shopware is a hot upcoming candidate in e-commerce. Green fields framework Spryker could also muscle in sooner or later. Magento has been around for a long time and they are currently working toward the release of Magento 2 and continuing to professionalise.

Oxid – solid, but not much more
To allow them to play with the big boys in the business customer segment, Oxid is extended with automated processes in the eShop Enterprise B2B edition. Logically automated processes are indispensable, as it is often the same things which keep getting reordered in B2B. Other functions important for B2B business are supposed to be added/improved e.g. processing small sales via self-service.
Good, so Oxid is upping its game and apparently delivers an eShop edition with all the advantages for B2B customers. But there is critique coming from end users and multipliers: the company doesn't seem to want to provide a system for small to mid-sized companies, let alone a modern admin area. Outside yay! Inside nay? It remains to be seen whether or not the innovative focus on the B2B branch with the Oxid eShop enterprise edition will be worthwhile for traders.
Magento – good prospects for the future
Being strategically independent from the future of a company like eBay doesn't seem to be a walk in the park. Despite this, Magento is holding on bravely and diligently continuing work on Magento 2. What will change for developers and shop operators? The systems will be refreshed: for instance a JS library, jQuery and PHP 5.5 will be supported. Initial problems with the community development of Magento on GitHub have now been smoothed over. By the way, traders should also get access to the new Magento version in the 2nd or 3rd quarter of 2015. It will 'only' have been 5 five years from the announcement to the final release.
In the case of a possible sale by eBay enterprises, you'd hope that Magento finds its way back to previous strengths. Never the less, the Magento enterprise edition picks up small and mid-sized B2B companies, offering individuality with a plethora of optional modules, which Magento mainly has the community to thank for. These allow the shop and processes to be perfectly tailored to the needs of business customers. B2B is learns from B2C – that's Magento's motto.
Spryker – too much of a good thing at the moment
The shops system – sorry – the e-commerce framework Spryker has been making themselves the topic of conversation in the last few months. Project A Ventures are behind this, as well as Nils Seebach and Alexander Graf. Spryker is based on the assumed fact that other shop systems are too inflexible to implement new business models.
» Alexander Graf: These days, each individual commerce model for the insurance branch, automotive supplier or B2B companies is too "special" for a standard solution[…] «
The green fields – could B2B companies afford this? Conversely, you could accuse Spryker of that which Oxid was criticised for (a lock of innovative ideas). A B2B company, even if it can afford the 100,000 euro license fee, is definitely not going to just jump in blind. What is missing? Convincing references, which have to be built on. Four or five shops who use the same platform (Yves & Zed) just don't cut it.
Spryker in B2C as a framework for specialised business models certainly seems to be imaginable and there are also possibilities in B2B. The reason for this is the framework's tremendous adaptability, making it possible to provide a solution tailored down to the finest detail, but with the corresponding development effort behind this. The customer has to really know exactly what they want here. But do B2B companies already have an idea what the future holds?
Shopware – positive customer experiences in B2B as well
Shopware is not just the producer of the blockbuster Shopware 5, but also the provides the shop system of that same name. The team was underway throughout German to introduce the latest version of Shopware as a kind of feature film. Shopware 5's aim is to bring the stationary shopping experience into online shops: emotional shopping.
» Shopware: The possibility for "story telling," the responsive design, and all round reconditioned technology are the corner stones of Shopware 5. Basically, the manufacturers are promising the "perfect symbiosis of design and technology." «
Does this concept fit a B2B online shop? The blog Elektronisch-Handeln tested the advantages of Shopware 5 for its use in B2B shops. Cross-selling, Storytelling, getting to results quickly and easily, and successful mobile implementation are the points which destine Shopware 5 for more than just B2C. But all this euphoria still has to stand a successful field trial.
B2C and B2B have to learn from each other
A B2B shop has different requirements to a B2C shop, that much is clear. They have to learn from each other, without ignoring the differences. Above all, personal contact with regular customers is elementary in the area of B2B. But different growth mechanisms come into play here, like better customer experience, the deployment of mobile end devices, or an efficiently designed shop. These are all implemented differently in the shop systems mentioned.
Oxid: the eShop Enterprise B2B edition contains standard functions which are sufficient for a solid shop. Innovation? Fail.
Magento: has always been reliable in the area of B2B. Magento 2 blows the dust from the first version…if it does actually get released any time soon.
Spryker: designed for specialised business models with a great penchant for innovation. The framework offers tailored solutions. Each B2B company has to ask themselves if they really know what they want here.
Shopware : the 5th version brings the experience of stationary trade to the online shop. When it comes to customer experience and mobile implementation, it is definitely usable in the area of B2B.
What's with Intershop, Hybris and IBM?
Intershop had a good start in the 2015 business year and is increasingly looking after mid-sized B2B businesses. SAP-daughter Hybris is taking more and more of a stand against Adobe and no long just offers e-commerce software, but also a marketing cloud. You can find more on Intershop, Hybris and IBM in our updated shop system whitepaper, which can be downloaded here free of charge.