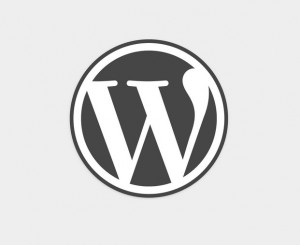 Magento, hybris or Intershop – these are the names of the most well-known shop system providers. But not every shop project requires an enterprise solution. WordPress with various plugins is perfect for simple online shops. We took a closer look at both shop plug-ins WooCommerce and Jigoshop.

WooCommerce
On Builtwith, WooCommerce heads the lists of the most used shop systems on e-commerce sites with 17,7% and so lies way over Magento or Demandaware. What advantages does the most-installed e-commerce plugin have to offer?
Costs:: WooCommerce can be installed quickly and without cost via WordPress plugins. If your requirements go beyond the basic functions, you can buy premium extensions in the WooCommerce store, e.g. extended shipping options or a larger selection of payment gateways. For greater individuality, you can also buy themes at WooThemes, for instance.
Features & usability: Because of its simplicity, WooCommerce is a very popular e-commerce plug-in. Installation is easy and the design is beginner-friendly. Products are added much like articles in a blog. The size of the product range plays no role here. Individual tags ensure a functional cataloguing system. It is also easy to create different prices for the same article, but with different attributes. Features can be extended virtually endlessly with further plugins and extensions, whether free or purchased.
Usability:: Shopping is made as easy as possible for the customer with a one-page checkout. The shop structure can also be individually designed and tailored to the target group with free plug-ins, like the WooCommerce Customizer. Customers can play with PayPal, credit card, Amazon Payment or many other services, as long as the payment gateways are installed.
Summaryt: WooCommerce is well-suited for beginners. The basic plugin form is easy to install, free, and still offers a heap of features. If you want to individualise your online shop further though, you can't get around purchasing some themes or extensions. But a WooCommerce shop is still user-friendly even with bought extensions. It is a pleasure from the one-click checkout, through to a large selection of payment services, and the responsive design for mobile.
Examples:Porter&York, J.Hornig, Overclothing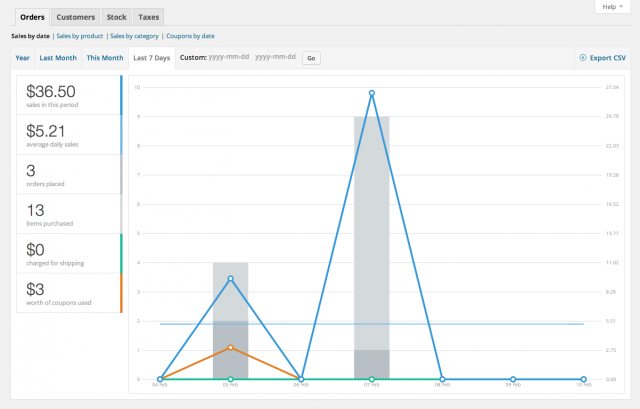 Jigoshop
Jigoshop is also a free WordPress plugin that you can upgrade with purchasable extensions. But can the free tool keep up with top dog WooCommerce?
Costs: Like WooCommerce, Jigoshop is basically free. But if you want to use extended functions, you have to pay for them. Payment gateways cost around 35 US dollars. There are cheaper extensions on the digitalen Marketplace Envato Market. In contrast, official themes cost up to 80 US dollars, although there are cheaper providers, e.g. Theme Forest.
Features & usability:Installation is easy, as expected and the initial set-up poses no problems, even for the inexperienced. Thanks to detailed explanations of individual settings, there is no annoying toying around. Apart from this, Jigshop gets points for the detailed menus for product prices or taxes in the basic version, which can be adjusted to different regional rates. Setting products with different attributes can be annoying. They cannot be linked to each other or combined. Example: black shirt in size L and black shirt in size XXL have to be created separately. Jigoshop reaches its limited quickly with a larger product range.
Usability:: Menu navigation is not confusing in the basic version, but it can also be refined with the right Jigoshop Sorting Extension. Other functions, like checkout, product details, or the selection of variations are strong and will not confuse the customer. For better conversion rates, optimisation of the internal search with Enhanced Search is recommended.
Summary: Jigoshop certainly doesn't need to feel ashamed in the presence of WooCommerce. The only potential difficulty is that the creation of the same products with different attributes can sometimes be frustrating. Shop operators get a solid plugin with which it is possible to turn your WordPress platform into a functional online shop.
Examples: Mimal, ScribbleLinens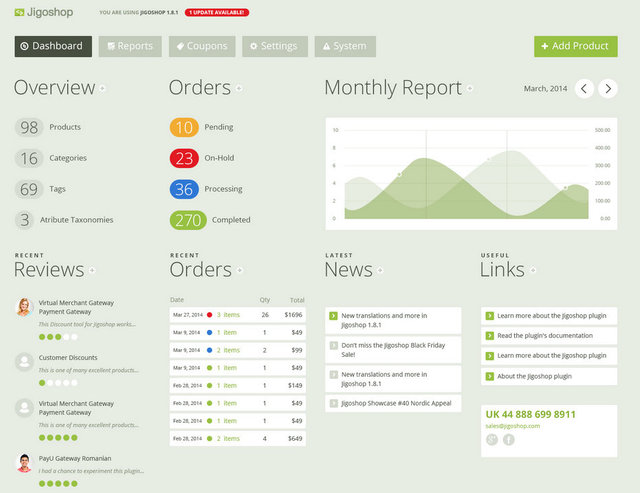 WooCommerce or Jigshop?
Both WordPress plugins are recommendable in the small-scale area. The simple, uncomplicated use of both shop systems is a joy. You never feel abandoned. If any questions do come up then these are quickly answered with a well-functioning support system. The freedom to decide how much you want to invest in the end of the day makes WooCommerce and Jigoshop very attractive. So which is the better system? At the end of the day, the answer lies in your personal preferences and abilities. Both solutions are free and you can test the systems without risk. Alternatives for smaller online shops, also services likeCart66 Cloud, Shopp oder Markektpress are cheap possibilities to get your own online shop up and running.