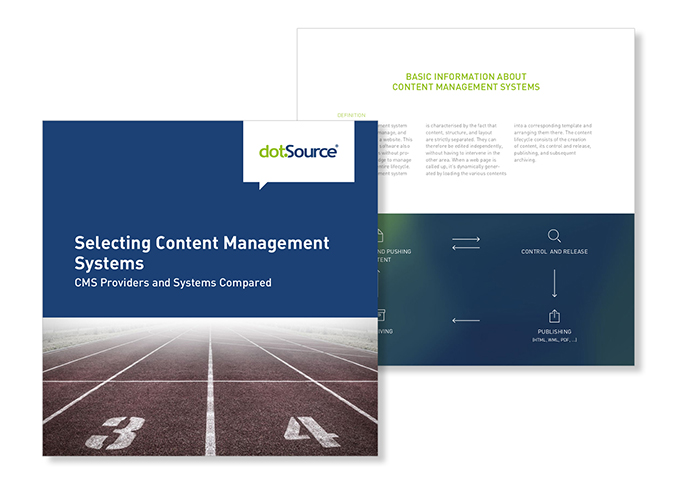 The goals of content marketing are, on one hand, customer acquisition and retention, on the other hand, the better positioning of the brand. Unlike traditional marketing methods, such as display ads, content marketing doesn't necessarily focus on a company's products. Rather, it is about providing relevant target groups with informative and useful content in order to convince them to pay attention to and buy from your own company and brand. It should, therefore, become established as an integral part of every marketing strategy for every company.
Numbers confirm the trend
Content marketing is steadily gaining importance and this can be proven by the numbers: While the estimated expenditure on content marketing in Germany in 2014 was still 96 million euros, they are expected to rise to 413 million euros by 2020. This also increases the number of companies working with a content management system. According to market research firm MarketsandMarkets, the global market for enterprise content management systems will grow from US$28.10 billion in 2016 to US$66.27 billion in 2021.
When should you rely on a content management system?
Above all, the right technologies and channels should be used. Content management systems help manage content and present a consistent picture across all channels. A content management system is always worthwhile if the contents of a web page require regular updates and should be carried out by the employees of the company, without any additional effort from IT. At least starting from a certain enterprise size the introduction of a content management system is indispensable. Several editors can create content at the same time, but different rights can be assigned and workflows set up. The fact that content and layout are processed separately, also ensures a uniform presentation of the contents, even if there are multiple editors.
How do you choose the right content management system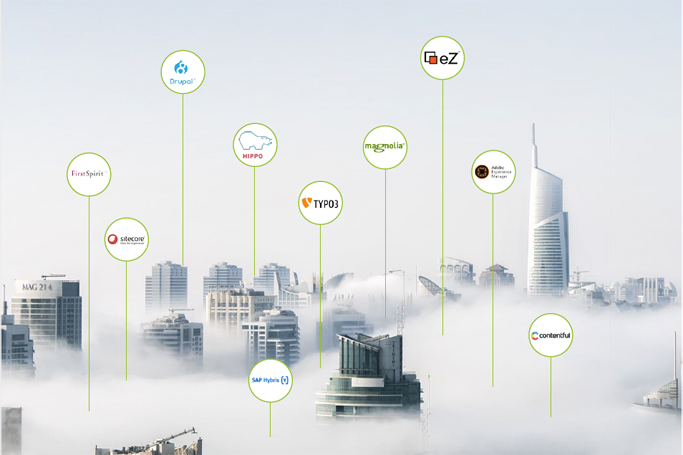 Companies often face the question of which of the numerous content management systems they represent on the market. In our new white paper »Selecting Content Management Systems« we wanted to provide a guide for your evaluation. It considers key evaluation criteria in the content management system selection and faces some of the market vendors. On one hand, the open-source solutions TYPO3 and Acquia Drupal are examined, on the other hand, we examine enterprise solutions Magnolia, SAP Hybris CX, FirstSpirit, Adobe Experience Manager, Hippo, Sitecore and eZ platform.
Download for free now!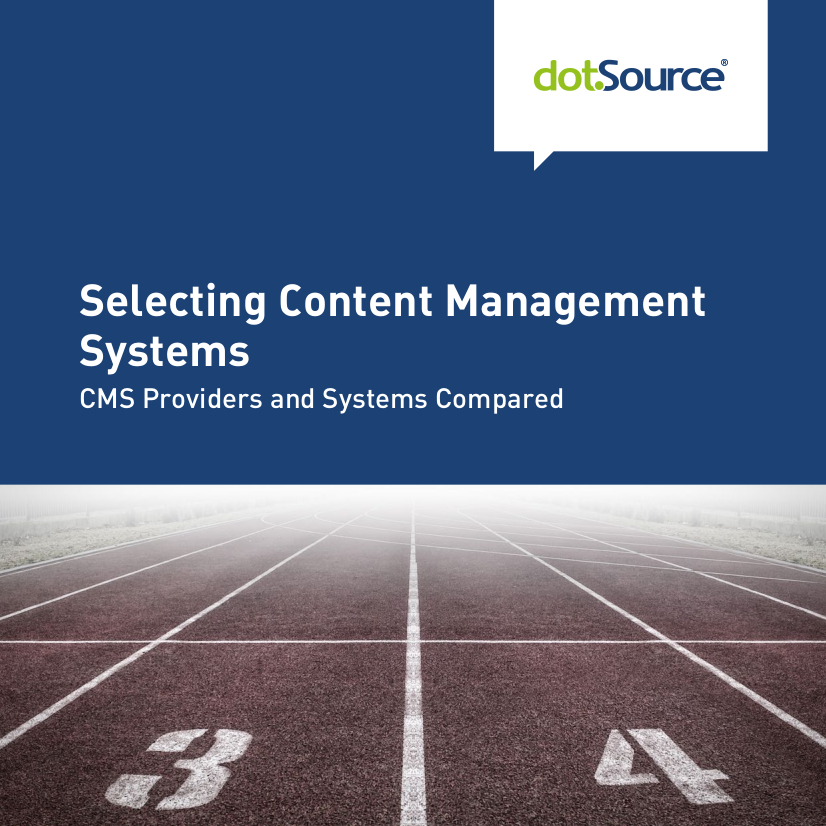 Our new white paper »Selecting Content Management Systems« is now available for free to download. In addition to a detailed look at the vendors on the market, including the brand new dotSource vendor matrix – Content Management Systems (CMS), the white paper provides general information on content management systems and current market trends. The trend of a headless CMS as well as the classification of the software into the existing system landscape is also considered.
Download the new white paper now!