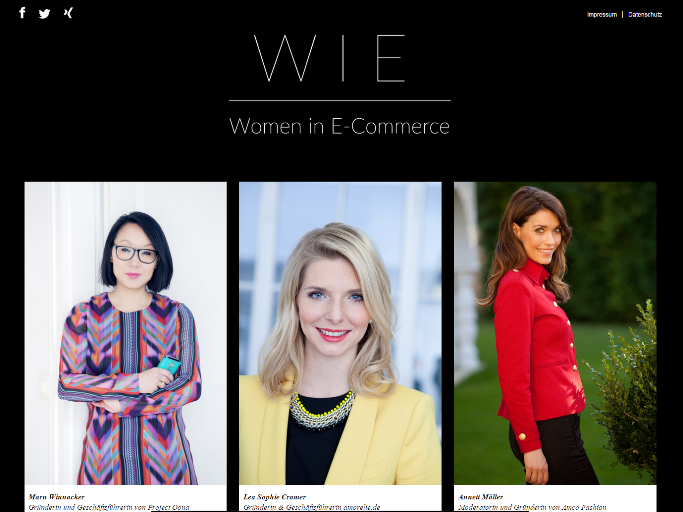 There is no question about it, the e-commerce scene still lies in the hands of men. It was long considered a technical trade, which was more about system landscapes, interfaces, and maintenance than the question, how to awake the impulse to buy.
This situation has long since changed. In the past years, traders, system providers, and agencies have started to look at how to create a shopping experience under the banner of key words like: emotionalisation, and female commerce. The female view point as a further development of previous e-commerce concepts has fought its way through to a permanent position on the e-commerce agenda.
This is why I though that the "Women in E-Commerce" group I recently found has been long overdue. But a closer look raised some questions. Jochen Krisch has already noted that it is surprisingly the traders association which is pressing forward. While this could be taken as a critique of the organisation itself, the aims of the "WIE" are not clear.

Entrepreneurs exchange business experiences
Instead of talking about topics like gender commerce, what online shopping experiences women want, or supporting the next generation of women in e-commerce companies, it seems to be all about founding companies. The introductory message says:
» "Women and their (life-)stories are the focus of the initiative. It was important to me, to show how many exciting women there are in e-commerce, who are following their own paths and in doing so, inspire others to create something of their own."

Tijen Onaran, Head of Communications at the Traders' Association and the initiator of the network – in translation. «
The inaugoral event of "Women in E-Commerce" will take place on the 16th of September 2015, just in time for the dmexco, in Berlin. Afterwards, there should be further events in different cities, at which women speak about their business and daily business life.
I think it is a shame that when you take a look at the initiative's homepage, it feels like founder are just getting another platform to introduce their businesses on. It is also news to me, that the Traders' Association has a dedicated entrepreneurs.
"Women in E-Commerce" are more than "just" entrepreneurs
I had expected more. I would be so much more interesting to talk about women in the technical branches in general and in e-commerce specifically. You don't have to specially address female business founders, but all women who are active in e-commerce, e.g. programmers or shop managers. What about all the other women who work in e-commerce and are responsible for the "sales channels of the internet" without wanting to start their own company?
The branch has been complaining about the lack of qualified staff for years – groups like this could boast that they are presenting e-commerce as an exciting career prospect for women, and motivating young women to start a career in the technological industry.
It can also be observed that you see a lot more male than female speakers at e-commerce conferences. This is also an area which you could improve and give more women a platform.
Avoid or address sensitive issues?
It will also be interesting to see how these topics will be approach in politics. After all, the discussion about women in the economy is not far from the gender and feminism debate. Could a womens' quota be put on the table?
Will the Traders' Association look at the uncomfortable sides of female entrepreneurs? Just this week, Spoon-founder Sarah Adler wrote about discouraging everyday experiences and comments, which women in the tech industries are subjected to on a daily basis.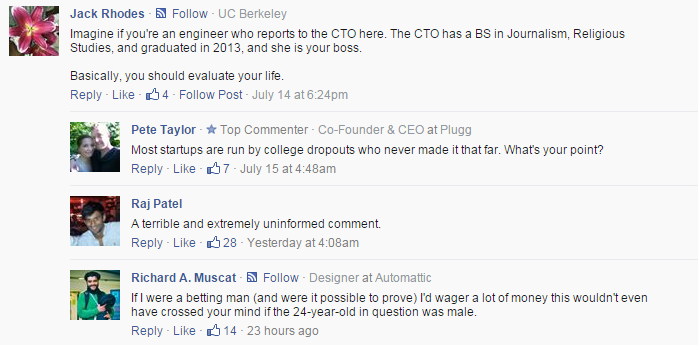 There is no shortage of hot topics. Things are getting interesting – what is being created here? A self-introduction platform? A network that really addresses the tough topics and is just making the first splash with branch-leaders? Or is it all just gas?