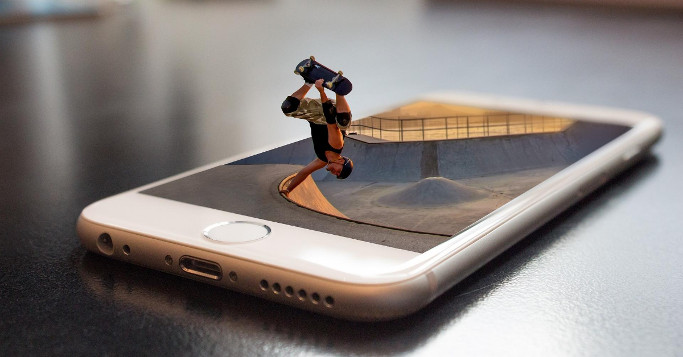 Anyone who wants to digitize today doesn't need an app anymore. There's long been a smarter solution to meet today's user requirements: Progressive Web Apps. By combining the features of a mobile-optimised website with the usability of an app, they significantly enhance the user experience, not just from an end-user perspective, but also from a business perspective. Today we'll show you the advantages of this new technology based on different use cases from the digital business, and also on a very special example from the successful cooperation of dotSource with science.
PWAs are the tools of the mobile-first age par excellence
Users want to surf the internet on their phones quickly, anytime, anywhere, even when their network doesn't play along or their storage is full. No problem for progressive web apps, because they don't have to be downloaded and can also be used offline. Apart from that, they're intuitive, reliable, and, of course, fast. Loading times are one of the most important ranking factors in Google's Mobile First Index, making it possible for the fastest website to become the number one ranking result to stand out from competition and increase conversions.
So it's not surprising that PWAs are already successfully being used in a wide range of industries. Online retail giant Alibaba, for example, posted an amazing 104 per cent increase in new user conversions following the launch of its PWA.
PWAs in beauty, manufacturing, and social media
The number of mobile sessions (on iOS) on the Lancôme website increased by 53 per cent thanks to a PWA, the visitor bounce rate fell by 15 per cent, which is probably due to the page loading 84 per cent faster.
BMW even has their own PWA. It ensures that the car giant's new website loads 300 times faster than its competitors. The PWA also skilfully polishes the brand image because it distributes content that goes beyond the automotive industry.
Social media giants such as Instagram and Facebook also rely on Progressive Web Apps. While users are already benefiting from faster uploads and postings thanks to Instagram Lite, its PWA is still in the testing phase.
PWAs in sports and sciences
PWAs have also arrived in the sporting world. Bundesliga Manager Kick Base informs its users via push notification about current scores and news.
Kick Base is just one of many examples of why digital topics are no longer a novelty in the sports industry. As in digital business, everything in sports is all about achieving maximum performance including measuring, analysing, and optimising it. Peak lines in health is a worthwhile challenge.
The PWA project »ImmunScore« by sports scientist PD Dr Ing. Christian Puta and sports physician Prof. dr. Holger Gabriel from the Friedrich Schiller University Jena shows the revolution of the digital business of the user experience.
The aim of the research team within the framework of the KINGS study (strength training in junior sports), supported by the German Federal Institute for Sports Science, is to work together with regional junior managers of LC Jena (training group Rico May) and FC Carl Zeiss Jena through constant surveying and the possibility of individual monitoring to help improve their self-esteem regarding their perceived strain.
Because, whether you have caught an infection or are overloaded, symptoms are often similar in the beginning: You feel groggy, and, for example, have head, muscle, or even body aches. The classification of these symptoms with regard to upper respiratory tract infections or exercise-related fatigue are essential aspects for recommendations regarding training and regeneration. The sooner the cause of weakness is identified and individual symptom patterns can be assigned, the better this is for an athlete's long-term performance in health.
ImmunSource: The perfect tool for scientific surveys
It's been the case so far that the participants in the study submitted their input via a social science survey tool. This means that they had to log in several times a day to an external website and fill out the questionnaire that was designed by sports scientists and sports physicians.
The data was then, time-delayed, played to a sports science employee, who transferred them partly by hand and then analysed the data semi-automatically. Afterwards, the athletes received a printed PDF. Lots of work, and above all: lots of time. Because the personal evaluation sometimes took two to three days.
Until now. Because a digital native from dotSource built a PWA called ImmunSource. You can expect that from a digital agency, of course. But the special thing about it is that the developer themselves is still a student and has set up the PWA completely independently as part of his specialist baccalaureate and internship at dotSource. Bravo!
At its core, ImmunSource consists of a questionnaire from the scientists, which assesses quality of sleep, perception of exercise in terms of recovery, strain, pain, training phase, and symptoms of the upper and lower respiratory tract as a subjective self-assessment.
In addition, ImmunSource provides specific knowledge relevant to health and performance that has been developed and published in the KINGS study.
Better user experience and proactive planning
Thanks to ImmunSource, participants can now fill in their input directly via smartphone. This provides for more immediate, unadulterated impressions than having to first go to a computer and log in to the survey platform. Also, the data return is much faster, which represents a real added value for the athletes.
With the help of the PWA concept and already existing findings, the athlete or athlete will be given an immediate and automated evaluation in the future. This helps to recognise individualised symptoms in real time and to align the training plan accordingly.
ImmunSource shows that current trends in digitisation and classic scientific work can complement each other wonderfully. Together with the cleverly designed set of scientists in the KINGS study, the project makes an important contribution to the topic of scientifically sound training optimisation in health beyond the fitness tracking illusion. By the end of the middle of the year, feedback from a selected group of users will be integrated and the PWA ImmunSource will be perfected.
Apps in app stores are history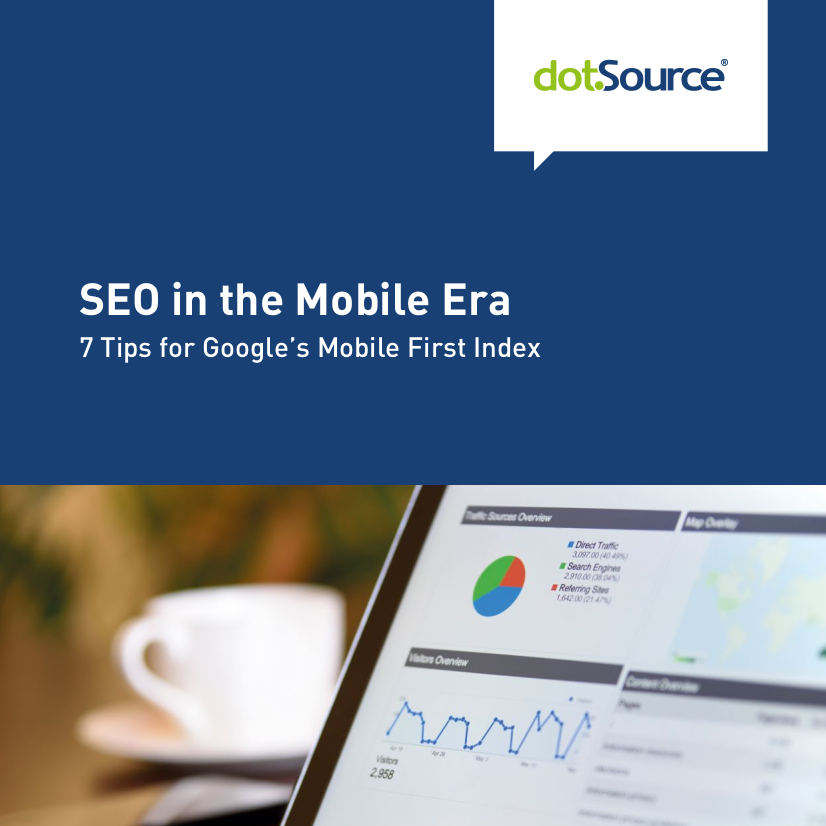 PWAs might be the greatest thing since sliced bread. However, as the presented use cases from economics and science show, they're a smart and future-oriented alternative to native apps, which enable companies of various industries to considerably improve the user experience of their users and thus influence their own business success in a sustainable way.
You'll find out even more about the exciting topic of PWAs and what measures really do bring something to keep up in the mobile age, in the current whitepaper »SEO in the Mobile Age: 7 Tips for Google's Mobile First Index«.
We'll give you seven tips relating to your SEO in the mobile era questions. We use examples to illustrate Google's transition to the Mobile First Index and the impact of voice search on search engine optimisation.