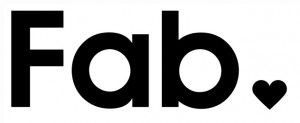 Fab have once again dared a change in business model, which has been declared a new beginning. This can now be seen in their shop: gone is the trendy kitsch, along with the funny home accessories. Instead, a "partner for sophisticated tailored furniture solutions" awaits the visitor.
Their competence for shelving and table systems is all that remains.

The core business is now concentrated on the home market. Even long standing customers feel that the emergency brakes have been pulled, with immediate consequences – they are no longer able to log-in. Only those with bills still open, (waiting for existing orders, or returns) can still do anything with their old account. Smile guaranteed?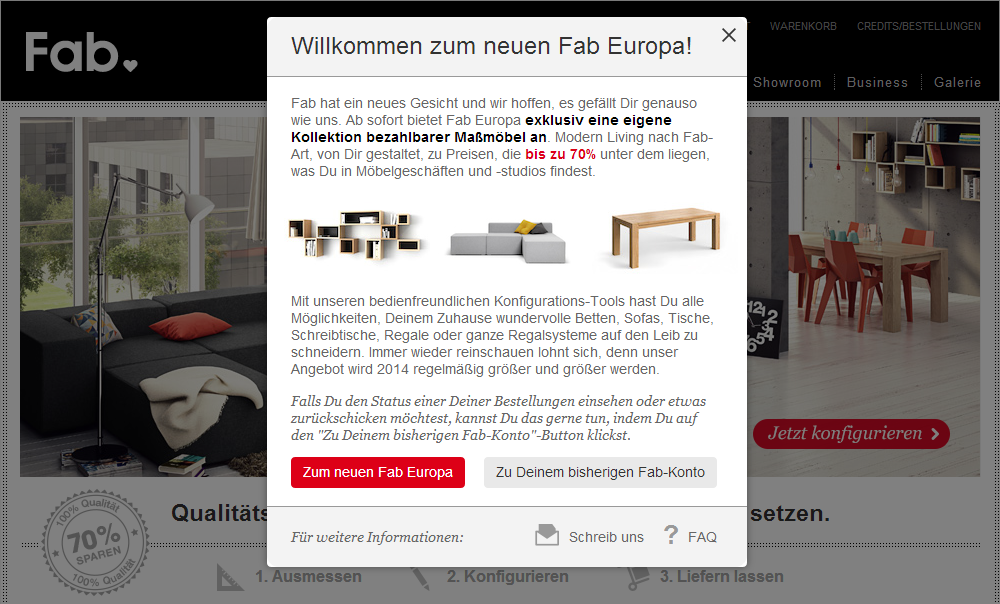 More than one shocked customer has probably asked themselves if they landed on the correct site, in the face of this change to a pure furniture manufacturer. Most of the of old customers probably won't need their accounts anymore anyway, unless they happen to be fans of both customised furniture and colourful home accessories.
Whether or not this troubled company will master a radical new start remains to be seen. At least CEO Jason Goldberg shared some advice on his blog, as to what founders shouldn't do and generously refers to his own failures. Will this help?