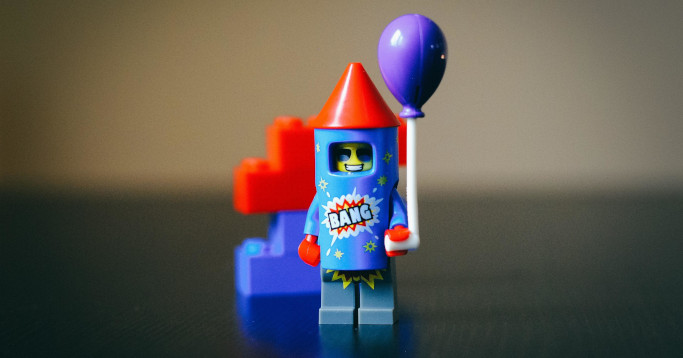 Kickstarter is not only the name of the pioneering start-up from New York, but also the term for the type of financing that the American crowdfunding platform has introduced into global digital business. In light of current events, however, giving companies a kick start, i.e. providing support to get off to a flying start into digital business is not only something for start-ups.
Many small and medium-sized enterprises (SMEs) are currently also facing the challenge of quickly and productively getting started in remote business, or expanding their digital presence. Starter packs for B2C and B2B would be greatly appreciated. Therefore, we started working together with our partner Salesforce because »we're all in this together«, right? 😉
E-Commerce Quick, Easy & with Long-Term Success
COVID-19 is turning healthcare, politics, society and not least the economy upside down. The shutdown is important and the right thing to do, but it requires retailers, manufacturers and publishers to critically reflect on themselves more than ever.
Those who have not yet taken the step towards e-commerce now have no more excuses – they have to react, and they have to do so quickly. Because for (too) many companies, #flattenthecurve also means #flattenthesales. However, that does not have to be the case. Physical presence, something many SMEs have primarily relied on so far, is not necessary anymore.
Whether consultation sessions or product presentations – with the combination of the right mindset and toolset, classic sales and service processes can be transferred from analogue to digital and customer requirements can even, if not more so, be met in times of crisis.
» Besides critical self-reflection, we as a digital agency see another major challenge companies are currently facing: the mental readiness to adapt to a 'new, more demanding e-commerce'.

Many small and medium-sized companies – especially in B2B – have rarely been willing to adopt new perspectives and to use modern technology. We hope that these companies in particular will be able to recognise and seize the opportunities arising from the crisis and use them sensibly for themselves and the future of their company. Especially now and especially when time is of the essence. «
Christian Grötsch, founder & managing director at dotSource
E-Commerce Quick & Easy with Salesforce Commerce
14 years in digital business and the experiences all of us have had over the past weeks show: remote business works, and it does so really well. As an official Salesforce Partner, we are now supporting small and medium-sized companies in turning their functioning analogue processes into (even better) functioning digital processes.
The new starter packs for B2C and B2B based on Salesforce Commerce allow for:
a lean setup
short times to market
digital sales channels for products and services
the mapping of the most important e-commerce processes, including product handling, warehousing and order processing
the import of product catalogues
the connection to payment service providers
customer data migration
quality assurance
the design of a suitable commerce front end for e-commerce newcomers
basic templating and UX for online presences with recognition value
cost reduction
the compensation of a lack of resources or expertise
With the new starter packs, we create a reliable and crisis-proof basis together with you within four to eight weeks. The name says it all because the packs are the starting point for an expandable digital platform that ensures higher turnover in the short and long term.
You are already well-positioned in digital business? Even better. Our full-service option also gives larger companies that already have experience in the field of e-commerce and are fit in terms of digital business the opportunity to outsource their e-commerce processes.
E-Commerce: An In-Depth Comparison of Software Providers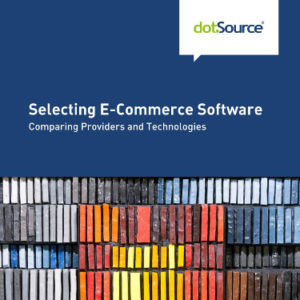 So please do not hesitate to contact us. We will find a solution together. Find out more about the starter packs here and by talking to Thomas 😉
Well-founded consulting marks the beginning of every further development in the field of e-commerce. In our white paper, we take a closer look at more than 20 providers and evaluate the leading players in detail while also answering strategic questions.