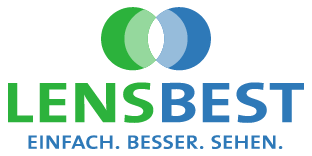 Selling glasses online is a complex business, and there is now serious competition among classic traders and pure players, even in this initially controversial business model. Occasion enough for 4Care, one of Europe's leading omni-channel providers of contact lenses, care products, and classes, to do a general overhaul of their fleet.
The migration to Intershop 7.3, the implementation of a responsive design, as well as a design merger of Lensbest and their partner sites, were important project goals. 4Care found a strong partner in us for this project.
The optimisation of the product data structure and the connected import and staging processes, as well as creating a new system landscape for the operation of the platform was also part of the project. This was no exercise for beginners, but we managed to master this complex project with success:

» »With their tireless efforts and commitment, dotSource more than fulfilled our requirements. We are very happy that our online shop now shines with a new responsive design and is displayed consistently over all partner shops« summarised Tobias Freutal, Head of E-Commerce at 4Care GmbH. «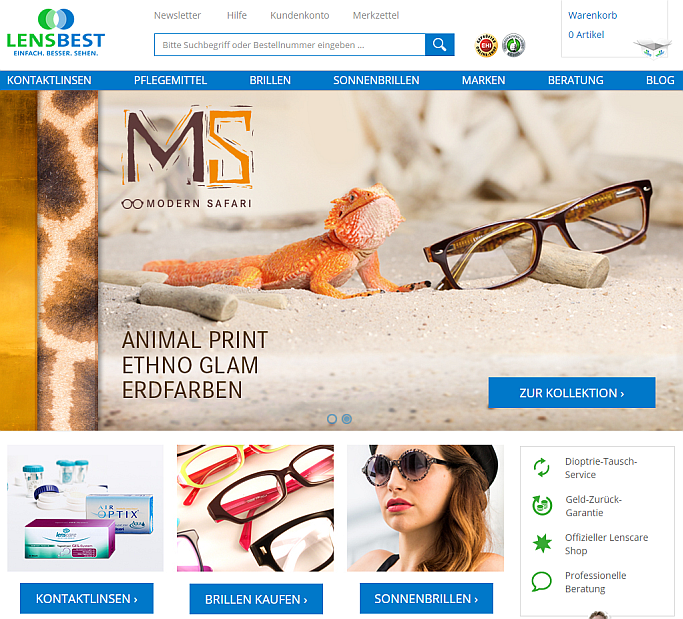 Alongside the implementation of the responsive design, we carried out the migration to Intershop Enfinity 7.3, which meant that all previous functions could be retained. In addition to this, there was also the connection of various third party systems to Intershop 7: Microsoft Dynamics TM NAV, PayPal, Boniversum, as well as the newsletter software from eCircle GmbH. We secured the omni-channel concept here as well, reducing the number of interfaces for product import from twelve per channel to one.
Optimisation of marketing functionalities
In the framework of the migration we also brought Lensbest's product structure up to the Intershop standard. In this way, marketing measures, such as vouchers and discounts can now be maintained independently by the marketing department in the backoffice.
We were able to take another step forward in the area of marketing with the blog and the integration of imagemaps. Thanks to our in-house developed social commerce solution SCOOBOX®, online shop functionalities can now be connected directly with editorial content.
This allows the products of the online shop to be easily linked in blog articles and find their way into the shopping cart with one click. The SCOOBOX Visual Shopping Features lets shop managers to create content fragments which are displayed as sensitive images – without programming effort.
Apart from an up-to-date design and mobile optimisation, the way was also laid for more effective internal processes and savings within the framework of this project.
If you want to know more about the newly designed omni-channel platform lensbest.de, you are welcome to download the full case study here wwww.dotsource.com/references/projects/lensbest/