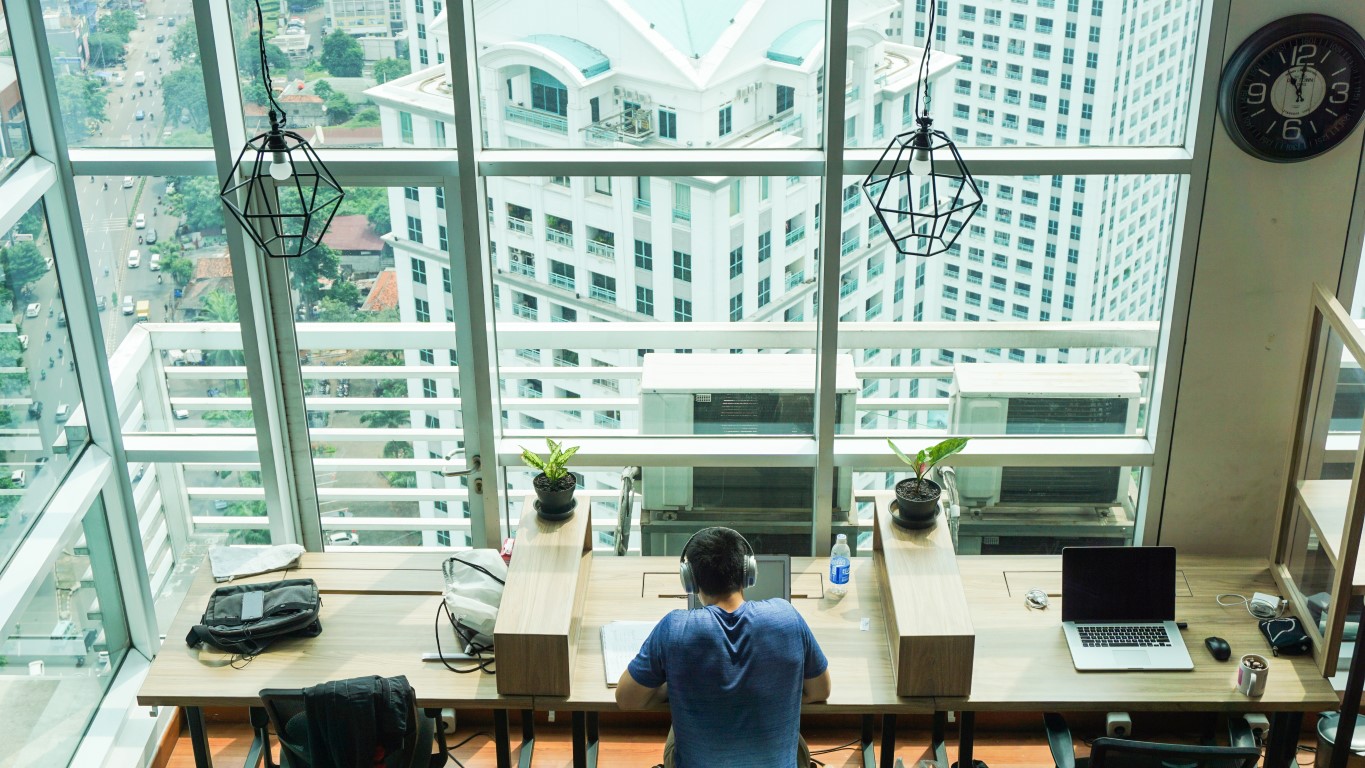 In times of digital transformation, digital skills and new roles are needed. A rethinking of personnel policy and management has also become necessary. However, many companies only have a vague idea of what professional and personal qualifications applicants should be bringing.
A joint study by the Bundesverband Deutscher Unternehmensberater (BDU) and the Bundesverbandes E-Commerce und Versandhandel Deutschland e.V. (BEVH) came to the previous conclusion, by interviewing specialized personnel consultants.
Around 80 percent of the consultants surveyed observed a "growing demand for digital talent" among their clients in the e-commerce business. Another quarter would still have referred to this growth as "strong". However, every other company doesn't know what to look for when it comes to the job profile in dealing with digital technologies. If there is an increasing demand for these digital experts and companies cannot meet this demand, there is something missing.
New positions are needed
The digital transformation is redefining existing positions and creating new jobs to respond to the challenges of the technological automation and digitisation in the workplace.
Digital experts are being sought for these new positions, that's clear. But what's not clear is what digital skills are crucial and which ones should be in demand by companies.
Although this study states that companies aren't finding the talent, there are surveys such as those from the Technische Universität München in collaboration with SAP and research platform IDT, which show the most important areas of competence for these positions: digital security, business change arrangement, business networks, big data analytics, internet of things, product service offers, and mobile technologies.
But it looks like it isn't enough to identify a few digital core competencies. In this sense, Regina Ruppert, VP of the BDU and personnel consultant says:
» "Unlike traditional industries, there are still no uniform standards and qualifications for professionals in e-commerce." «
On the other hand, Christoph Wenk-Fischer, managing director of the BEVH, is not surprised by the results of the survey. In fact, he believes it shows "how important the new skilled occupation of 'e-commerce merchants' as well as and, in academics, our project the 'BEVH University Atlas' are."
Continuous professional development is required
You can look for talent or promote the potential of your very own workforce. Many companies rely on their own employees and invest in continuous professional development because the dynamic of the digital industry requires it.
At the Digital Business School, executives in marketing, IT, sales, and business development can earn certifications as an e-commerce manager and digital transformation architect. Based on business cases and fundamentals, you can learn how an existing business model can be transformed.
At the same time, every company that wants to digitise successfully, should implement new internal and external measures. For instance, promote more openness to change among all employees, eliminate silos and facilitate collaboration between departments. Merging of sales, marketing, and IT will be crucial in the coming years. In addition, business models should fill the digital requirements and choose the right solutions to face the challenges of the digital transformation. Finally, customer focus and a world-class digital experience in the form of services should become more and more meaningful.
Our 5 Reading Tips of the Week
Digitale Transformation: Unternehmenskultur bleibt "größte Herausforderung" [t3n]
Die größte Herausforderung junger Führungskräfte [Wirtschafts Woche]
Drogeriemarktkette dm stattet Mitarbeiter mit Smartphones aus [FAZ]
Digitale Weiterbildung – Neue arbeitsrechtliche Herausforderungen für Arbeitnehmer oder "Unwissenheit ist freiwilliges Unglück" [Handelsblatt]