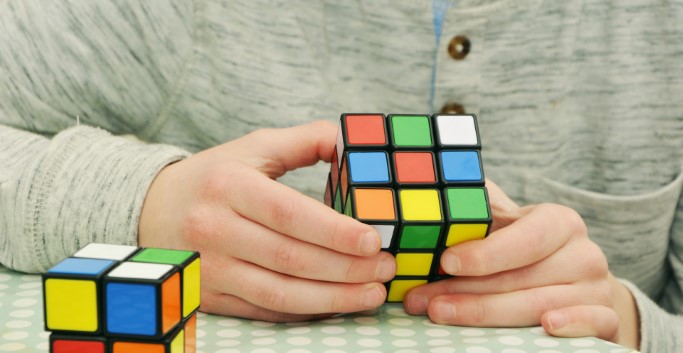 Over the past few years, companies have steadily subjected themselves to digitalisation. Internal processes have been automated, collaboration tools have optimised workflows, and sales channels have been expanded by online shops and mobile apps. SEO, SEA, and social media have strengthened the brand image.
Digitalisation has become something common, even standard, among many businesses. This also implies that being digital is no distinguishing feature any more. Inevitably, the question is: What comes next? Accenture CTIO Paul Daugherty refers to this scenario as the »post-digital world«:
» A post-digital world doesn't mean that digital is over. On the contrary, we're posing a new question: as all organizations develop their digital competency, what will set YOU apart? «
Customisation through configurators, but also by means of cutting-edge technology like AI, AR, or 3-D printing is gathering pace.
Which companies manage to personalise their products and services, and which approaches are promising in this context?
Configurators as effective sales consultants
One of the latest companies that have taken the leap into the world of configurators is eBay. In cooperation with the start-ups beyounic and MYCS, the marketplace has just launched two pilot projects in order to offer its customers personalised products and configurable furniture: now they can customise their own sofa in terms of colour, fabric, measurements, and modules, and order it right away.
However, configurators aren't new. Especially car configurators are frequently used, even if it's just to check out the price. The furniture industry has also discovered configurators as a useful tool to facilitate the shopping experience and offer individual goods: one very popular example is the IKEA Home Planner.
With a growing number of use cases the technology matures, resulting in increasingly sophisticated configurators like 3-D room and furniture planner Roomle.
The high-tech configurator provides a vivid image of the finished product and has a positive effect on the whole process chain – from guided shopping to more efficient manufacturing, processing and delivery. Via API it can also easily be integrated with e-commerce systems, PIM, CMS, or ERP.
Configurators like Roomle depict furniture photorealistically while displaying and updating the price with every adjustment of the product. That way customers can always keep an eye on the cost when planning their home interior.
Also in B2B industries, configurators gain in importance. Examples like Zeppelin, Casa Nova, or Krones show that their application is beneficial, especially when it comes to complex machines and parts. Even if it isn't always possible to order directly, preparatory configuration enhances the sales representative's individual advice.
Augmented reality and 3-D printers improving virtual fittings
Enabling customers to make better and sounder product decisions is one of the main reasons why fashion brands experiment with AR technology. Gucci has recently joined the group of luxury brands that invest in this area. In cooperation with technology partner Wannaby, the Italian fashion label has enhanced its app with an AR feature, allowing customers to try on Gucci's popular Ace Sneaker.
With their smartphone camera facing down, users can choose between digital overlays of 19 different sneakers projected onto their feet. The app can also be used to take pictures and share them via social media or messaging apps.
However, sports brands have already started the race for the perfect custom-made running shoes some time ago. Nike has recently introduced its AR feature Nike Fit while Adidas is already expanding its Futurecraft 4D shoe line that is produced with 3-D printing.
PoS – customised in-store experiences
Another area that can make use of individual products or services are certainly (flagship) stores. Here, personalised services can turn a visit to the local store into a real experience.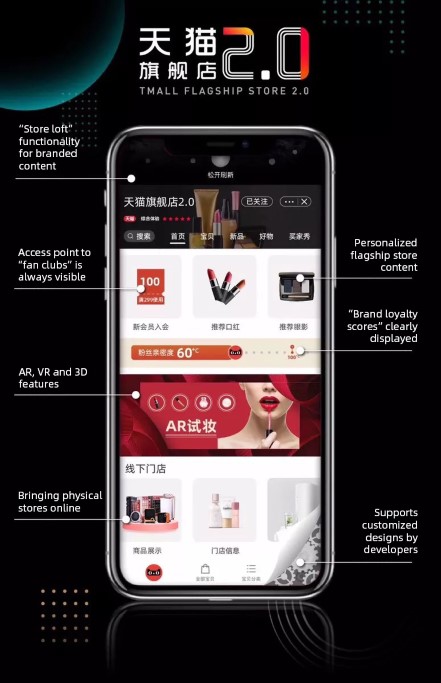 The application of technology in brick-and-mortar stores is very popular throughout Asia. Especially in combination with an omnichannel offer where smartphone usage is considered an essential cornerstone of the experience.
In this context, Tmall provides a prospect of the next generation of flagship stores: Flagship Store 2.0, the new format of the B2C online marketplace that is part of Alibaba Group, was developed to offer customers personalised experiences.
The application relies on tailored content and tools based on cutting-edge technology, so that customers can really benefit from using it in the store.
Content: Users who prefer to watch videos are provided with more short-form video content than those who prefer to shop via live stream.
Recommendations: Products with higher purchase probability are displayed on the first page of the online shop instead of having customers search for the items they want.
In-app tech features: Brands can also present AR- or 3-D-based content on their home pages, such as smart mirrors for virtual fitting or make-up and skin tests with artificial intelligence.
Customisation requires coordination
As long as companies employ appropriate technologies and adjust the relevant processes, products and services can be customised precisely and successfully.
Customisation of mass products is not an easy task, as it requires excellent coordination between different departments. This can be ensured by the right solutions. At first, however, companies have to assess which products are actually suitable for configuration.
Individualisation is obviously a strong USP that not only has a positive effect on customer satisfaction and returns rates but also increases customer engagement. We're curious to see the next use cases for configurators, AI, AR, and 3-D printing, and which technologies will be used in the future to offer tailored experiences.
SEO: Digital is the new normal. How can companies still distinguish themselves within this scenario? Customised products and experiences are a good approach.
Our 5 reading tips of the week
L'OREAL bietet Personalisierung auf höcjstem Niveau [Location Insider]
Print Parts launches on demand additive manufacturing service for performance parts [3D Printing Industry]
Shiseido ventures into IoT with personalised skincare system [Marketing-Interactive]
How the Apparel Industry is Moving From Bespoke to E-spoke [Entrepeneur]
Teacher, leave us Kids alone: Mit Personalised und Social Learning die Digitalisierung meistern [t3n]