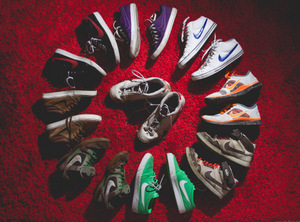 Content commerce and mobile commerce are the trends of 2015 and beyond. No wonder companies make the effort of trying to combine the two well. A lot comes together: storytelling, realtime personalisation and connections on social media channels. With the SNKRS App on the iPhone at least, showed what a successful fusion of content and mobile can look like.

SNKRS for shoe fans
The lastest shoes, whether from the LeBron- range or Air Max, users of SNKRS users can get it directly via their smart phone. The latest models are placed in a feed, which can be filtered according to your own preferences.
But the feed doesn't just dryly praise the latest shoes: Users also get background information on the planning process for instance. Stories are told and the content element place the sneaker in the scene. In a way similar to social networks, you only get the infos when you follow a shoe or click on the obligatory "like" button.
Exclusiveness with the latest Infos
Even shoes which aren't on the market yet can be followed so you get early information, like the release date. With SNKRS, Nike gives us the feeling of always being a step ahead. Additionally, there is news on different events, like the New York Fashion Week or the NBA Allstar Weekend. Just dumping down an article should be a thing of the past – Nike shows us how.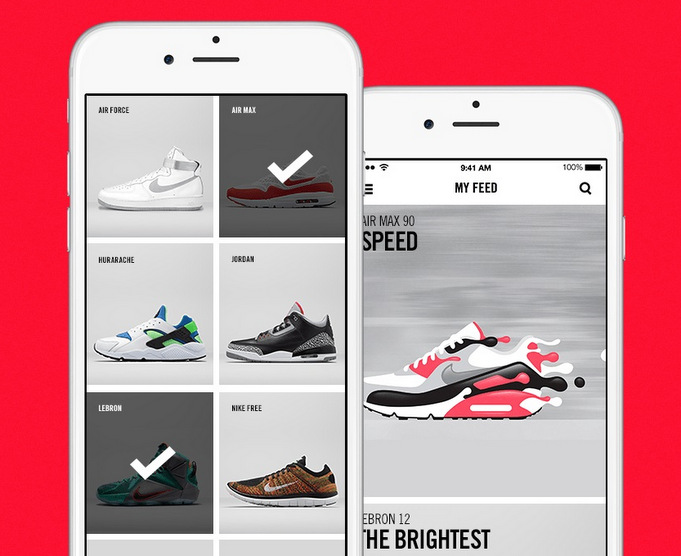 Seen and bought
Content and information aside, it is still about selling the shoes. Logically, this happens directly within the app. Size and colour can be selected and checkout happens with one click – it doesn't get better than that in mobile. By the way, i the shoes aren't available, the customers is not left in the dark, but gets information on future availability.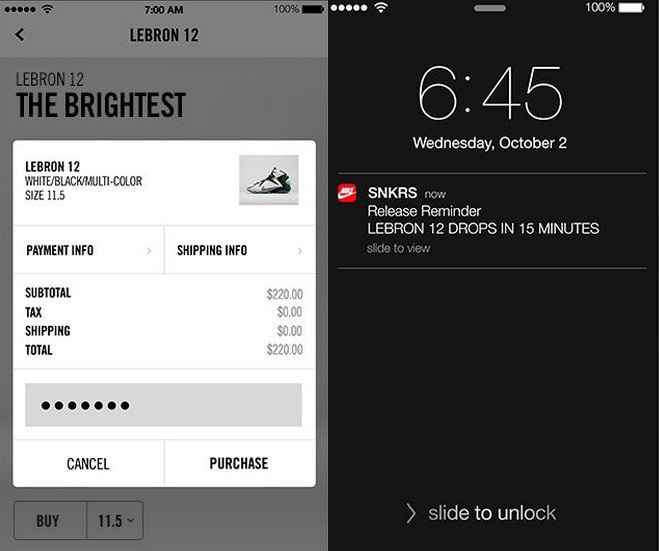 That's how it's done!
Admittedly, SNKRS probably only addresses a very specific target group. But Sneakerheads will be satisfied with the app, even if there is a social network full of shoes and stories behind it. Such a specialised app also raises the connection and the in the Nike brand enormously. The connection of content and mobile commerce with Nike's SNKRS is exemplary. Smart phones are bound into the purchasing process more strongly. The app is still only available for iOS, but those interested can put themselves on the notification list for the Android-Version.
Does anyone have experience with the app or similar services?