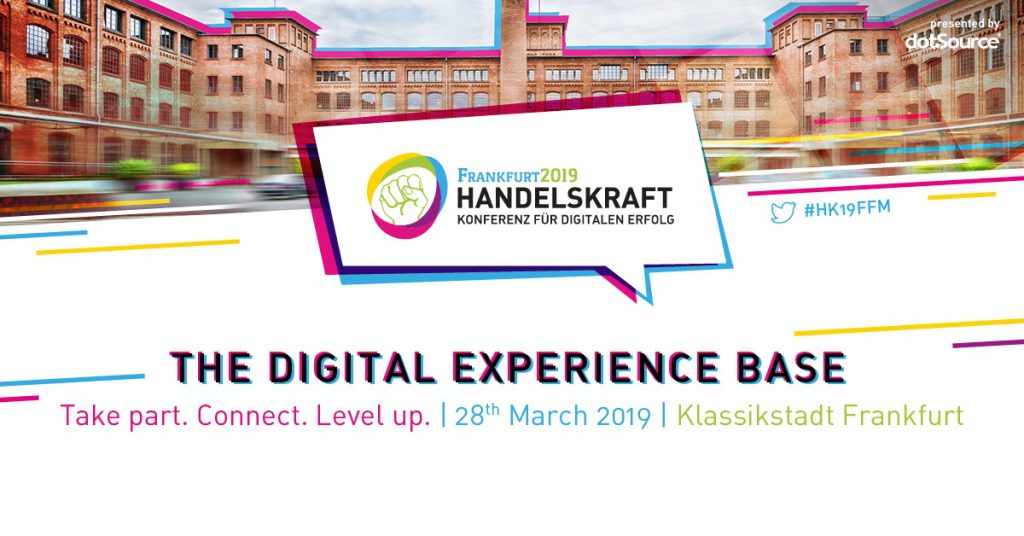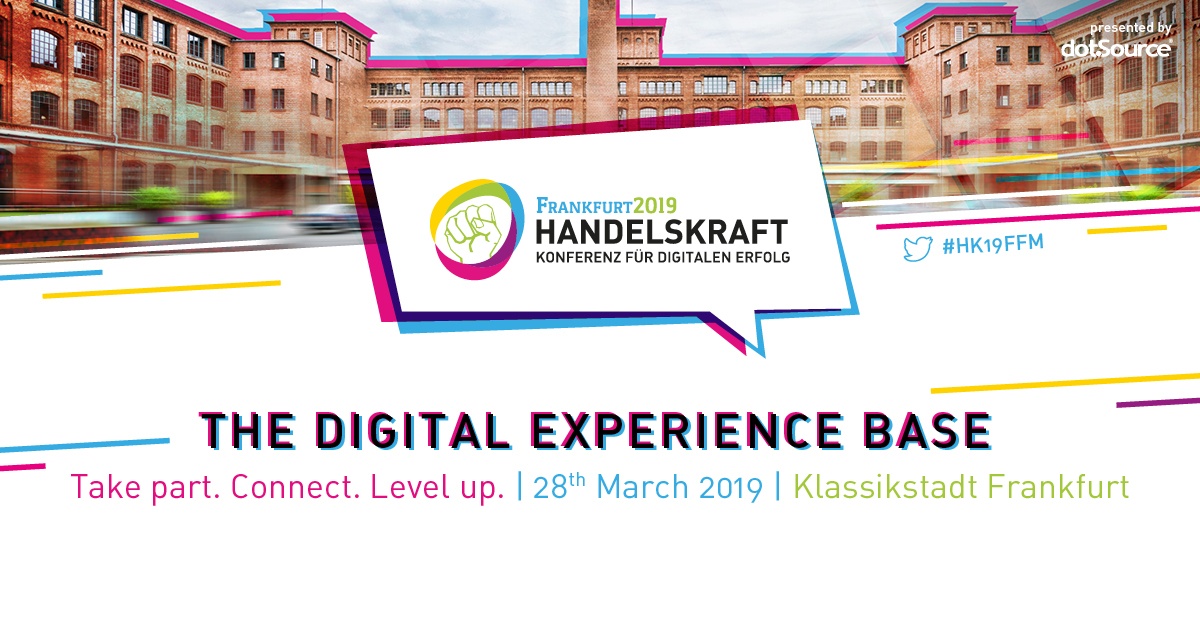 2018 is slowly but surely coming to an end. But preparations for 2019 are continuing to run at full speed. Even better? There's still news to announce before the end of the year! True to the motto: Think about tomorrow, today. We're giving all brands, retailers, and manufacturers the chance to do just that. At the Handelskraft Conference on the 28th of March 2019 at the Klassikstadt in Frankfurt am Main.
Trends in theory and in practice
The future is digital. There's no doubt about it. But how do you transform practical knowledge into not just practical, but sustainable success? At Handelskraft 2019, we'll show how this can be done by meeting customer demands, integrating new technologies, and optimising internal processes.
Our Digital Experience Base is packed with knowledge from experts, interactions, practicality, and network effects. This is double-insured by our speaker lineup, who will share their knowledge, experiences, and findings in the following keynotes:
Delia Wieser: »From Trend to Innovation«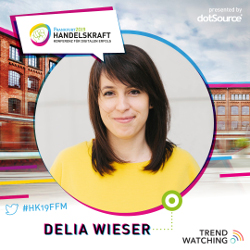 Are you able to predict what your customers will want next? No? Then with Delia Wieser's opening keynote »From Trend to Innovation« you'll learn how to do just that and integrate her recipe for success into your corporate strategy. As Lead Innovation Architect at TrendWatching and co-author of the book »Trend-Driven Innovation«, Delia (formerly Dumitrescu) knows how challenging it can be to use trends while focusing on customers and benefiting business itself.
Jens Schürks: »What Does an Agile Approach do for a Project?«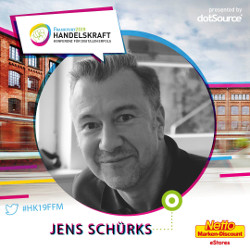 New Work, Change Management, Agility. When it comes to project management, you can't ignore these terms. But what does agile project management look like? But more importantly: What approaches and tools ensure that it succeeds? The answers lie with Jen Schürks, Head of Development at Netto eStores GmbH, and will be shared during his session: »With MVP & Scrum to a Digital World of Experience: How Netto Implemented an Integrated Platform for their Customers«.
Frank Hanauer: »Inspire Customers with Content Commerce«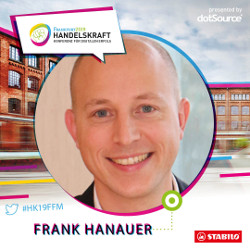 For successful e-commerce, you'll need more than just a shop system. Companies need to create added value for their customers so that they visit just for the selection of products they're looking for. In his keynote »Inspire customers with content commerce«, Frank Hanauer, Head of Digital Solutions & eCommerce Operations, shows how STABILO provides added value with user-generated content and influencer marketing.
Handelskraft Specials 2019
You'll get added value from us too. Because besides getting the chance to experience all this and more on the 28th of March 2019, you can expect even more. There's even a Warm-Up Evening at the Recipe Bar. Be part of the exciting conversation in a relaxed atmosphere the night before on the 27th at 8 pm.
Speaking of exciting conversations: Get a free and individual consultation from our digital experts at while you're at it. Places for these two specials are limited, so book them when you get your tickets here!
But we're not done just yet. Because this year we've got something else up our sleeve: In English, please! All the presentations will also be translated live and simultaneously in English!
Don't kill your business. Skill your business.
Whether in German or English: Look forward to our experts, insights, and exchanges
Artificial Intelligence
New Work
Agile Project Approach
Automated Business & Marketing Strategies
Intelligent Product Data Management
Efficient Personalisation
Networked Omnichannel Services
Digital Marketing Trends
The wait is over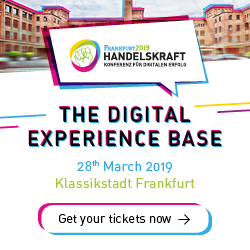 We're not even close to done yet. Along with the amazing knowledge you'll gain, you also get to experience an amazing venue and culinary delights that our attendees have come to expect. Get your tickets here and stay up to date with the latest going on with the Handelskraft Conference happening in Frankfurt am Main in 2019.