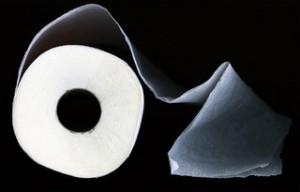 How do I create content in B2B? Not every product is attractive and has an exciting background story. This problem, which has already caused headaches in B2C, is even more prevalent in B2B. Most companies in this area can more or less be placed in the 'boring industries' category. How is it possible to create and market interesting, comprehensive content here?
Ross Hudgens, who calls himself a content-marketing expert with a SEO background, has a plethora of tips and ideas for this challenge.
Go into depth: Naturally, there is hardly a manufacturer which can compete with B2C enterprises, such as Zalando, when it comes to image and product attractiveness. However, there are numerous points of connection which could interest customers, partners, and the branch. They aren't sexy, but relevant and not as self-explanatory as one would think from an inside perspective.
Diversity: When a blog is started, it doesn't have to be restricted to one topic. It is better to start a general company blog which addresses everything relevant for the stakeholder: local and internal news, amusing things, successes, the people behind it all, new projects and what problems these solve.
Humour: those who approach their daily surroundings with humour are better able to take on other perspectives
Planning: this wider approach creates coverage beyond branch borders and should be expressed in the choice of title and topic
Attractive presentation: up to date, successful web design in B2B never hurt anyone
Storytelling: if the product is boring, it is all about the story behind it, or what you can make of it
Know your audience: Personae help to develop a detailed image of the reader
Marketing: Readers can be reached via social media without RSS/blog subscriptions or email notifications
The complete presentation is on Slideshare: