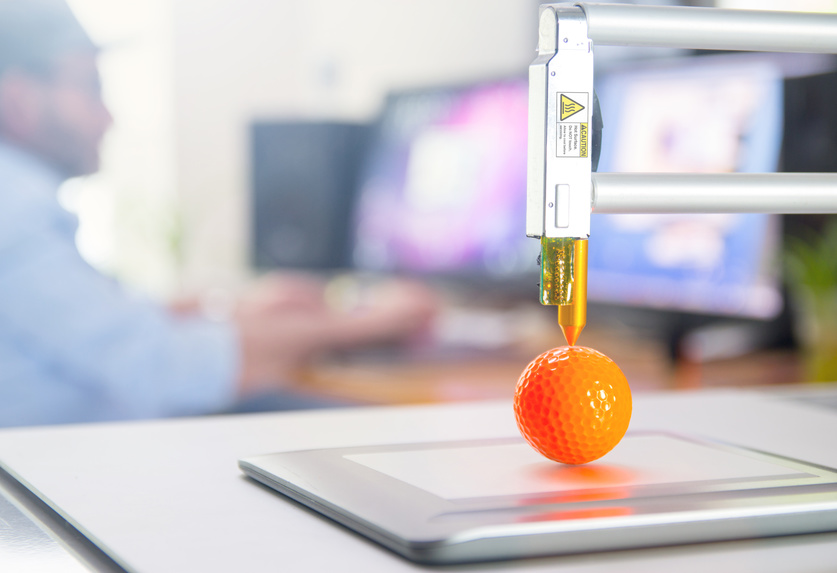 3D printing (3DP) is a term well known by the industry. It emerged strongly as a boom a few years ago when it seemed like 3DP was going to have the same big impact on our lives as the email had at the expense of letters. Even Deloitte stated in 2012 that 3DP was going to disrupt manufacturing. However, 3DP has left the foreground and enjoys an apparent stillness as it is not clear what its real potential is.


Reasons for optimism
According to EY's Global 3DP Report 2016, 24% of companies surveyed have already gained experience with 3DP and 12% are intending to do so.
By countries, the German market is the most experienced in 3DP as 37% of German companies have already used this technology and a further 12% are considering its use. Then 24% of Chinese and South Korean companies are already utilising 3DP and 14% are considering to do so.
By sectors, the industries currently applying this technology are plastics (38%), automotive and aerospace (29%), mechanical and plant engineering (29%), pharmaceutical and medical (28%), and electronics (27%). While the percentage rises over 40% when the future application of 3DP is considered.
Finally, another important aspect to measure and to take into account is to confirm whether the 3DP of end-use products is a reality or not. 38% believe they will use 3DP in their serial production within five years. However, the report pointed out that this does not mean it will (completely) replace traditional manufacturing.
3D mass customisation – How companies can benefit from 3DP
A recent survey of 559 industrial companies, commissioned by Bitkom, seems very accurate in answering the question how companies can benefit from 3DP. 9 out of 10 industrial companies believe in the benefits of 3D printers and 66% pointed out the possibility to produce individualised products as the biggest advantage, followed by a greater flexibility in production (63%). Other advantages of 3DP are the freedom of design (23%), less stock storage (9%), and a reduction in weight (4%).
The last two are directly connected with logistics, a sector considering 3DP a main driver of growth. Actually, in this respect, Dr. Bernhard Rohleder, Bitkom CEO, indicated the following:
» The ability to manufacture a product immediately at basically each location will also reduce cost and complexity of storage and logistics considerably, which will benefit many industries." «
Coming back to customised goods: What's the advantage of customised 3DP products?
We are living in a world where consumers increasingly demand well-tailored shopping experiences. The challenge for retailers and manufacturers is to design and offer the most suitable product or service for every kind of customer.
We are analysing big amounts of data, we are using live customer services, but 3DP can do something different and practical that might definitely provide the industry with a before' and after' and perhaps revolutionise the way we make products. Mainly because customised products can be manufactured in the same time at no additional process cost, what constitutes a great asset compared to traditional manufacturing. Unfortunately that's a fact for all kind of products, even guns.
Online 3D printing services
In the future, products can be manufactured exactly as per customer taste, whether it is a component of a car, an acoustic guitar, or stunning shoes. And it is also possible today to become a designer and order your creation using an online 3DP service at affordable prices.
The main opportunity here is easier accessibility by consumers and companies alike. There are educational programs aiming to introduce robotics and 3DP to kids and also Amazon has patented the concept of mobile 3DP delivery trucks to deliver products even faster to the consumer and consequently to remove the need for extra storage efficiently.
Would you imagine the day when we have the real choice to design our personalised furniture, order it online and receive it at home the same day? In some parts of the world this is already happening somehow.
Our 5 Reading Tips of the Week
Must-Have 3D Printing Dictionary
Lost Greek statue of Zeus remade with 3D printing
The 2016 Rio Olympics Are Heavily Featuring 3D Printing Technology
At this restaurant the chef is a 3D printer