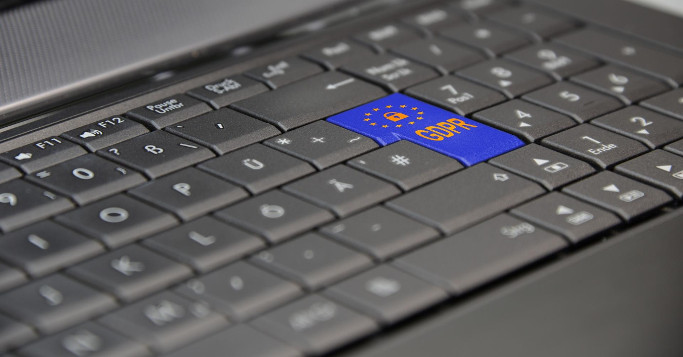 The General Data Protection Regulation (GDPR) is now a year old as of late May. And everyone in Europe knows what it is by now. This EU-wide regulation aims to regulate and protect the handling of personal data.
And in a time when »data-driven« is THE attribute par excellence, it becomes more important. Not only do companies act and sell with the new currency, but they're also adjusting their business models, strategies, and processes accordingly. The majority of digital consumers also know that to put it simply, since May 25, 2018, they have more rights over their personal data.
The challenges that companies face in order to operate in a data-driven manner, but nevertheless to ensure compliance with data, are particularly evident in those areas that deal directly with customer relationship management. So here are a few key hints and tips on what CRM and marketing automation strategists should keep in mind.
Privacy and personalisation
As the name implies, customer relationship management is all about the customer and the design of long-term profitable customer relationships. This inevitably involves systematically cultivating, evaluating, and using customer data in a profitable manner. And even with marketing automation, an essential part of strategic customer relationship management (CRM), nothing runs without data. It's the foundation for marketers to engage in hyper-personalised content, build relationships with them, consolidate them, and digitally shape their lives.
Personalisation benefits first and foremost those who know their customers best and provide them with content that actually meets their individual preferences. This requires comprehensive data sets and analyses.
But beware, too much personalisation can make customers feel rushed and their original goals, perfect customer experience and long-term customer loyalty, are missed.
Marketers are walking a fine line between successful customer contact and customer complaints, especially against the background of the GDPR.
Privacy and system selection
It's all the more important that when choosing a new CRM or marketing automation solution, companies not only pursue the general question of which software best suits their own corporate requirements and goals, but also deal with it, as the respective providers deal with privacy and security.
But the forceful entry of the GDPR isn't the only important thing. While providers of SaaS software must already have high-security standards in their repertoire, on-premise users are forced to use this, for example, through additional IT infrastructures or versioning itself.
With regard to the General Data Protection Regulation, it now depends on the extent to which the CRM or marketing automation software provider complies with the data protection and data security rules. You should ask the following:
Which general IT security standards does the provider fulfil?
Is there any information about ISO certification and regular security checks to ensure compliance with these standards?
What information does the provider give about server location and terms of use?
Is the server location on which my data is stored known?
Or is the data of my system even stored on different server locations, which may no longer be located in the European Economic Area (EEA)?
Here, the providers differ significantly in terms of their transparency. Accordingly, you should study their terms of use thoroughly. Furthermore, the control and the ownership of all data should lie with the company. You can secure this by setting up an agreement for order data processing. Some providers provide a ready-made contract for this purpose. You can also set up such an agreement yourself.
However, the fact is that buying software isn't yet on the safe side. It's up to each company to use the tools wisely and deal responsibly with data. It's always in the customer's interest to treat personal data with the necessary care and to document the compliance sufficiently regardless of the provider and the chosen solution.
Privacy in a data-driven era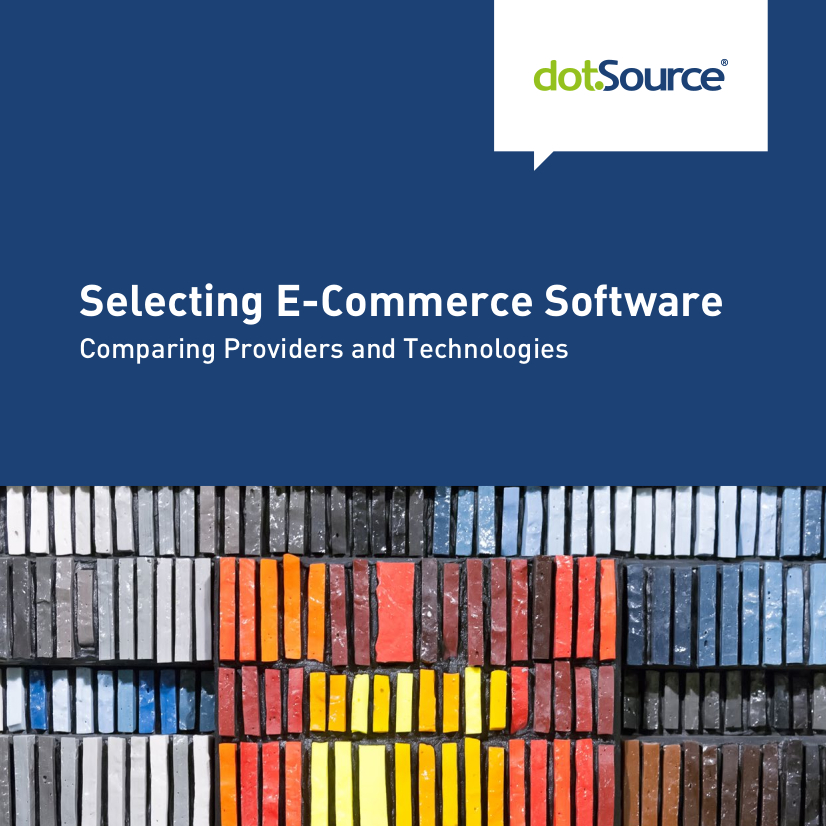 Even more about succeeding online is available in our white paper »Selecting E-Commerce Software«. In addition to a large number of concrete e-commerce strategies, the guide also contains current facts and figures on current providers, as well as the newly updated dotSource Vendor Matrix.
The white paper is available exclusively for retailers, manufacturers, and publishers here as a free download.