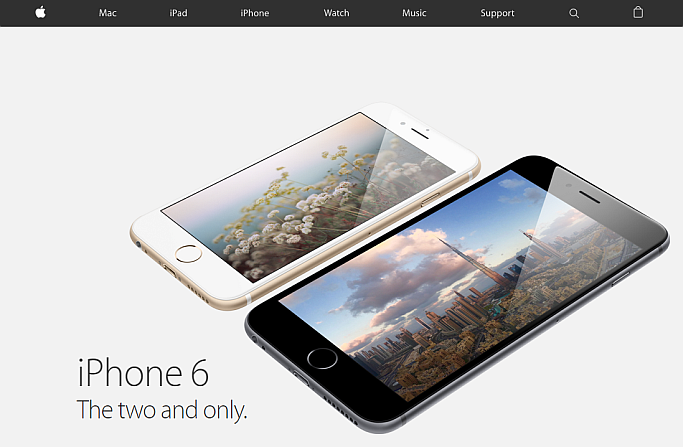 In recent years, an incredible amount of momento has come into the topic shop system innovation. Spryker, eMatters, ongr and ScaleCommerce are just some of the latest artists in the shop system circus (maybe this is where the Shopware Community Days got its motto?).
Taking a step back and looking at things as they stand, there might be a simple reason for all this: perhaps online shops were just a phase; the first way to make the internet conceivable as a socially acceptable sales channel. Nothing more than metaphor to help transfer catalogues to the internet. Online shops don't need this now, anymore than you have to imagine manila folders to get that you can save data on a PC.

Apple wipes the store off the page
The signs are increasing – the most recent example is Apple, (once) known for their innovation. A few days ago, they said goodbye to the "shop" tab and returned to what appears to be classic product presentation. The purchase function is seamlessly integrated and natural.
The advantages are clear: simplicity, and the focus is on content and product. At the end of the day, the shop tab doesn't determine thoughts, but the products to be sold and moved to image pages.
This approach also offers advantages in relation to mobile commerce. Integrated purchase possibilities on the information pages directs visitors to products much more easily and attractively.
Buy buttons, content and emotions – the signs are gathering
If you look at trends like Amazon buy buttons, content-driven e-commerce or emotionalisation in context, you'll notice some similarities. It's not about running a technically functional shop anymore. Expectations have gone beyond that, seeing past strategies degenerate into hygiene factors, or making e-commerce standard solutions appear over-sized.
Soon, you'll only need the componants and individual features of online shops. Buy buttom for instance, don't need a front end. The startup ShopCo wants to become a checkout for all online shops. A fragmentation of the shop system principle is well underway.
Onlineshop? A shopping function will do
Buying online will soon be so natural, that the extra term "shop" won't be needed anymore. Especially in relation to manufacturers – of course they want to sell their products. Customers expect nothing else when they visit the manufacturer's website. They're surprised if there is no purchasing option there.
This makes things interesting from a systems perspective. The time of monolithic systems is definitively over. The decoupling of front- and backend is becoming standard, lightweight solutions and layered approaches are increasingly undercutting standard systems and pushing forward with new performance time records.
According to information from our partners though, you shouldn't think it's only new players who've caught on to this dynamic. Market leaders à la IBM are also working to meet these new requirements – even if a change in business model is naturally more painful for them than for a startup.
Things are getting exciting!
Find out more: whitepaper "Selecting E-Commerce Software"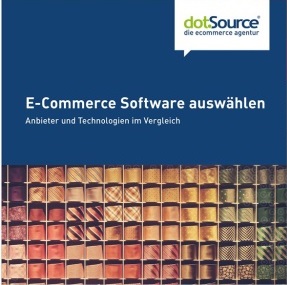 This whitepaper provides an overview of the central decision making criteria when selecting e-commerce software. It also introduces Germany's most important systems and providers in the entrance, mid-sized, and enterprise categories. A DACH centred matrix provides an assessment of the systems. The whitepaper can be requested here.