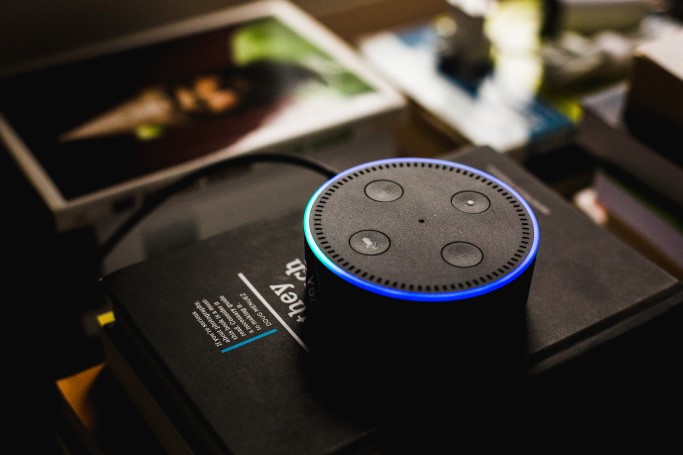 2017 was the year of the spread of smart speakers and their digital voice assistants among consumers. Companies should expand their service offerings and optimise them for smart devices in 2018, which will give them more platform monetisation opportunities.

Amazon has announced that this holiday season was the most successful ever and that the Echo Dot with Alexa was the best-selling Amazon device this Christmas. The internet giant has also published interesting statistics on the evolution of the use of these smart devices in everyday life. For example: Millions of Prime members bought gifts or household items by voice with Alexa. Over the holidays, three times more music was heard on Amazon Echo than last year.
The Business Insider forecast on the acceptance of voice payments also reveals an upward trend in the US. And the number of so-called Alexa skills is constantly increasing – there were over 20,000 worldwide in September 2017. These free skills are critical to promoting consumer use and their success is due in part to the third-party developer ecosystem Amazon has built.
Douglas also has a service skill on Alexa.
The multi-channel retailer "Douglas" has made a very strong start in the new year – they want to further expand their digital business. According to WirtschaftsWoche, Douglas is planning a fast-delivery service for cosmetics in Germany. In addition, the perfumery group has introduced a voice-driven fragrance consultation for online shoppers via the digital assistant Alexa. In fact, optimisation of voice content is already mentioned in our marketing trends for 2018.
The Alexa skill developed by Douglas initially asks users five simple questions about their fragrance preferences. Based on their answers, they will receive the best possible recommendations for every occasion or taste. So far, this skill has received 5 reviews and the average rating is 4. Also, reviews of other skills such as that from Real, show that these skills are readily accepted. The users are enthusiastic and find it to be a very good source of inspiration.
It is clear that the use of smart speakers is still in its infancy and that the majority of Germans (91%, according to Statista) have not yet bought something as popular as, for example, clothes on Alexa. But they are enthusiastic and appreciate the ease of use.
This eagerness, along with the enhancements of the virtual assistants and respective speakers, provides a promising look at the future of the customer journey and could radically change customer behaviour.
I imagine consumers will be inspired by Alexa, and the customer journey will begin with smart assistants, and then the purchase on mobile or other devices will be completed.
Skills are a very good tool to increase customer loyalty. Presumably, the voice is powerful enough to influence the shopping decisions of one or the other. Why? I will explain.
So, Alexa's getting sponsored now?!?
It's no wonder that there are some rumors about the monetisation of the platforms behind digital assistants.
According to CNBC, Amazon may have its first talks with brands and advertisers such as Procter & Gamble to place commercials on Alexa.
There are two obvious possibilities:
Paid searches by voice. Alexa might recommend certain brands or products first while helping the user with online shopping. Using this technology could make these searches more targeted. Since they would be based on past customer behaviour.
The Alexa skills could also become an advertising channel. For example, a skill that informs the user about the start of a show, could also advertise a particular musical or show.
So far, however, Amazon denies any advertising plans for Alexa.
How would you like it if brands were promoted through Alexa? Do you think that it would be a good advertising channel? Write Tell us your opinion in the comments!
Our 5 Reading Tips for the Week:
"Durch Sprache wird Technologie menschlicher" [Handelsblatt]
Kopfhörer mit Google Assistant und Siri nutzen: So reden Sie mit! [Computerbild]
Senioren, freut euch auf Siri und Alexa! [Die Welt]
Amazon Echo Show review: Alexa is better with a screen [The Telegraph]