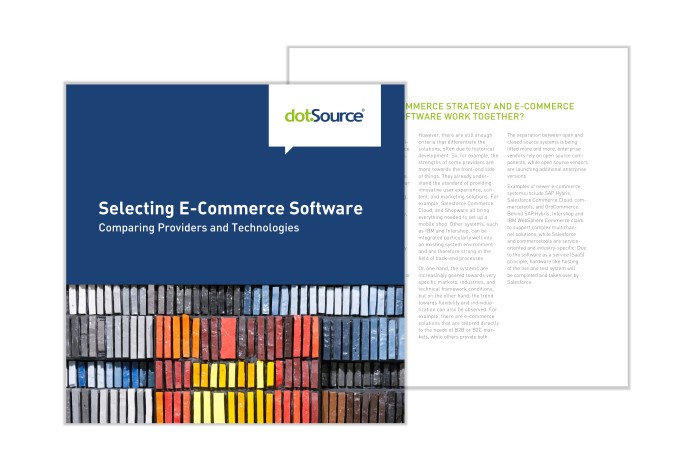 With new solutions bring more opportunity, whether your company is in the B2B, B2C, SME, or enterprise segment, if you want to bring sales of products online, you'll need to select an e-commerce software that fulfils your needs. In fact, going forward, most consumers expect some type of online presence of their favourite products, from local mom and pop shops to large corporate enterprises.
To help succeed with such a digital transformation companies are now using e-commerce systems to allow sales to those near and far from their physical branch locations. In fact, the choice of making the right decision for your future e-commerce software is comparable to choosing the right physical location of retail location.
Steps in the Right Direction
E-Commerce software offers the following advantages:
Every skill level, whether an expert or a new-comer, can sell products online
Enable sales inside your entire country as well as possibly to places all over the world
Various prices to fit your budget during the set-up period
Security for you and your customers
The ability to take a fresh look at your company and see where you're heading
The points above describe only a fraction of the reasons why every company is clamouring to improve their online customer experience, whether it already it exists or not.
E-Commerce is the New Normal, But Still Continues to Innovate
While choosing an e-commerce software it's important to note how the software needs to meet customers' expectations and at the same time fit the own organisation requirements and moving forward. The online shops should not be content with the basics. Instead they should provide innovative user experiences, personalised offerings and helpful and mobile features.
Omnichannel solutions also exist within select e-commerce software. In fact, at first glance the name, e-commerce software, implies that the software only offers the opportunity to sell online, when it offers sometimes so much more. With the dotSource vendor matrix included, you can see what works best for you, from technical innovators, to leading providers, for players who might've been in the e-commerce game for a while now and those who are looking to get their foot in the door.
Download This Free White Paper now!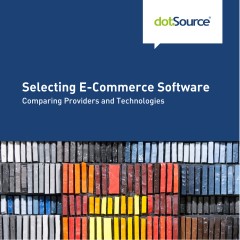 With this updated white paper, you'll be able to see the most relevant facts and figures about the numerous potential e-commerce software solutions there are to choose from. It also gives you the ability to look at your company internally, as well as suggest external methods for improvement. Ordering products online has been and continues to be the norm for many. See how you can join this growing club, download this free white paper right now for free!