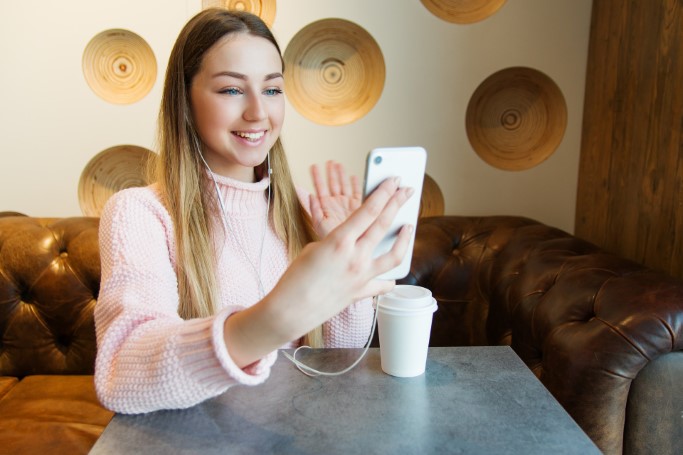 The following isn't a secret: Users are spending more and more time online and increasingly consuming more video content. There's a lot to choose from. From elaborately produced series on video streaming services such as Netflix to everyday videos from private individuals. You can find clips on video platforms like YouTube, Facebook, and Instagram in different formats
Videos are equally self-explanatory, entertaining, and informative. Pictures can paint a thousand words, and with video, the amount of words is exponentially more. No wonder that videos are the alpha and omega in social media and content marketing and that video platforms are constantly developing more features for them.
New platforms such as TikTok are also being created to better meet the needs of a certain group of users. Teens are excited. But do you know what this is about and how you can use this video-based app for yourself? We've got answers!

Video content rules
In addition to YouTube, Netflix, Facebook, and Instagram, TikTok and Twitch are also in the process of fundamentally changing media usage behaviour. Traditional television is losing importance for younger viewers because viewing posts on the Internet is already part of everyday life for this generation. 96 per cent of Germans aged between 14 and 29 regularly watch online video content. It is crucial for companies to find new ways to reach young people effectively.
Facebook and Instagram have recently released new video features for site owners to drive engagement on their own platforms. For example, on Facebook, video producers can use the Premiere feature to publish videos they've already made as a live moment, while on Instagram they can now use survey stickers in Story Ads.
The social media universe has become bigger and better and more and more players are joining the field of video in particular. The app TikTok has attracted a mainly younger demographic. To really weigh up whether campaigns through this app are worthwhile for the company's goals and for their own target group, companies should first understand how this new social app works and know which use cases are already modelled.
TikTok's rules
TikTok is a Chinese app that was originally known as Musical.ly. In 2017, the Internet company ByteDance acquired the company and combined it with its own video app (Douyin). The result is a hybrid of Snapchat, Vine and karaoke, where you can watch short videos by scrolling through a feed.
Here's how it works
Users take short video snapshots and spice them up with crazy soundtracks, colourful filters, and visual effects. Followers, hashtags, likes and comments (as in any social app) are part of it. But there is a live streaming feature here that allows users to give virtual gifts and send them to their favourite content creators.
Key facts
According to market research firm Sensortower, by the end of February 2019, one billion people worldwide have already downloaded the video app. Last month, Tik Tok was in sixth place of the world's most downloaded apps on the Google Play Store, just behind Facebook.
TikTok has become particularly well-known through numerous challenges that users face as creatively as possible: #LipChallenge, #ShoeChangeChallenge, etc.
The official minimum age is 13, the majority of users are under 25. This fact has created many problems (and penalties) as TikTok collected personal information from children without first seeking permission from their parents.
The majority of users are in Asia, but the app is also becoming more popular in the US and Europe. In Germany 4.1 million users a month scrolled through TikTok videos or even produced their own clips. Active users spend an average of 39 minutes per day in the app.
Business model
Compared to the other major social networks, there is no ad manager available yet, and advertising opportunities are still limited, though the company's privacy policy will leave room in the future.
TikTok earns its money largely through the aforementioned virtual gift sales and sporadic brand co-operations.
Marketing strategy
TikTok offers many opportunities for marketers to cooperate with influencers and especially to reach the younger generation through creative ideas. For those who want to target young groups, this app offers great potential.
In this context, there is already some interesting information about the available and planned ad formats on TikTok. Among other things, it is possible to turn on native video ads in the feed without an account and sponsored lenses à la Snapchat.
However, the most exciting and yet unique format is undoubtedly the paid hashtag challenge, which achieves a high level of engagement.
As part of its TikTok cooperation program, the fashion house GUESS experimented with such sponsored challenges and introduced a viral campaign in the US under the hashtag #InMyDenim. Huawei Mobile has also achieved excellent results in Germany with the hashtag #gönndirsmar (enjoy smart).
Sounds exciting right? Is Facebook getting nervous? It looks like the end of 2018, they did since they brought Lasso to the market as a response, which went largely unnoticed.
Video content optimised creatively and for mobile
In this multimedia world, not just creativity is a success factor. The joy of experimenting and a high reaction rate are also prerequisites for successful social media campaigns that are aimed at the younger generations. Mobile optimised content is also mandatory, as all interactions with these potential customers take place via smartphone.
But wait! Before you start developing a TikTok strategy, it's important to find out in advance if the platform is relevant to your audience or not, and if the company is able to continuously reach out to the audience and deliver rich content. And even if you are not interested in it, you should definitely keep this app because of its special features in mind.
Our 5 reading tips of the week
FC Bayern goes TikTok [Bayern München]
Diese 5 Plattformen laufen Facebook bei jungen Leuten den Rang ab [Horizont]
Auf Nimmerwiedersehen, Google+ [Internet World Business]
Diese 5 B2B-Influencer-Typen stellen das Influencer-Marketing auf den Kopf [t3n]
5 Video Ad Marketing Goals & How to Achieve Them [Search Engine Journal]