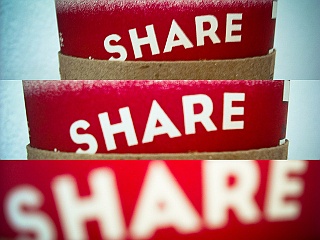 The experts finally came to the conclusion that, when it comes to the topic sharing economy: instead of feel-good cuddles, early capitalism is coming – truly socially oriented models are doomed to fail. With the end if the sharing app "Why own it?" their timing was just right.
But nothing is as bad as it seems. The share economy approach is missing neither substance, nor does it always have to entail people working outside workers' rights. The branch is growing and professionalising, which can been seen in the French company BlablaCar's take over of car sharing services mitfahrgelegenheit.de and mitfahrzentrale.de.
According to a current study by PriceWaterhouseCoopers, 72 percent of current US citizens who have already used a sharing service want to do it again in the next two years. This shows the growth and positive image gain for the respective companies.

Despite all the critics, startups following this way of thinking still have the zeitgeist on their side. Access rather than ownership is the motto, and not just from the customers' perspective. For digital companies, making a product available for purchase or just access makes little difference anymore. AirBnB doesn't own any holiday apartments, Uber has no cars, making these startups extremely light and agile.
It's kind of a pity that startups with ambitions to make the world a better place still have a difficult time in this competitive environment. It seems the "economy" still outweighs the "sharing" after all.