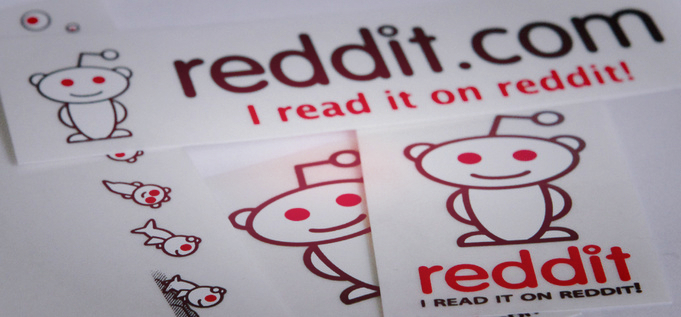 Facebook, Twitter, a little Google+ and maybe Pinterest or Instagram – these are the normal tools of social media managers. But if you take a look in the future or just outside the box, entirely new ways of communication between customer and company open up. Reddit and Snapchat are the channels it will come down to in the future.
Yet these services couldn't be more different. Reddit, as self-named home page of the internet, has existed mainly as an important news source for geeks since 2005. Snapchat, on the other hand, has been mixing things up for generation Y for 2-3 years. What began as a sexting app, slowly but surely developed into a serious marketing platform, which will mainly find application in real time marketing.

Reddit: hardcore social media marketing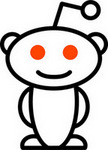 Reddit is the self-named front page of the internet. What will go viral and what won't, or what will land on Buzzfeed or Huffingtonpost is often decided here. But advertiser have to be aware that Reddit is entirely directed to its community and can get very uncomfortable for obvious or even poorly camouflaged advertising. It's best to forget native ads completely.
Marketing on Reddit should focus on interaction. This is easier said than done. If you bind the customer into your processes, it doesn't just strengthen the connection, but also their opinion of your brand. Of course, you have to find the right subreddit for this. These help structure the platform and so receive the appropriate posts and an interested community.
The fashion subreddit for instance, offers fashion traders a great platform for making people aware of a new collection.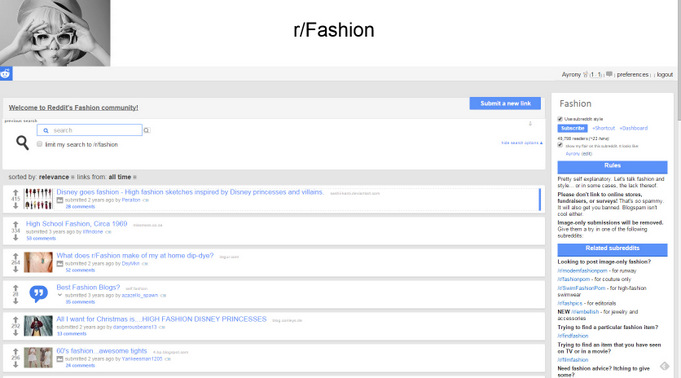 But the same rule applies here too: Pure advertising is a no-go! This is what makes Reddit so unpredictable and makes it the ultimate discipline in social media marketing. You have to know what makes your own fans and customers tick and then hit the right nerve. An example of best practice here is Nike, addressing sneakerheads in the subreddit "sneakers." There a previews and release date for up-coming sneaker jewels with the Swoosh.
Reddit:
What is is for? Interaction the the community, customer feedback and brand building.
Where? On the appropriate subreddits.
How? Campaigns in which the customer/fan can be active themselves.
Cost? Only with ad-campaigns. Posts on Reddit are free, but you have to invest time.
Hazard!: can result in a shit storm if used incorrectly!
Snapchat: the one with the nude photos?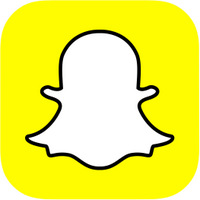 15 milliard US dollars – that is what Snapchat is worth after the last investment from Alibaba. Over 100 million people use the service and the number is increasing daily. Snapshot may function with pictures like Pinterest or Instagram, but it is also the much prophesied development of social networks in the direction on messaging services. Snapshot is slowly but surely distancing itself from a reputation as a sexting service and is becoming increasingly interesting for marketers.
A quick look at how it works: you send images or videos to a certain person or all followers, kind of like a status update. But people can see these images/videos for only a few seconds. The images are then viewable for all followers for 24 hours via "My Story," they are then deleted.
The interesting thing for social media managers is that stories want to be told on Snapchat – perfect for talking up a certain event for product right? Sure, as long as the user can be convinced to follow your channel.
Placing advertisements like you can on Facebook isn't possible yet. Although they are talking about address this problem via the discover feature. This is where the user also views the stories of people they aren't following.


While Reddit has to listen to the community, Snapchat is the ultimate thing in creativity. Companies who have already deployed Intragram videos or Vine will have it easy with Snapchat, as the focus is on fast story telling.The feature "My Story" for instance, can be deployed for certain promotions, or temporary and limited offers.
Snapchat:
What it is for? To draw attention to special offers and/or your own brand.
Where? In "My Story" on Snapchat.
How? Share images/videos relating to certain campaigns or special offers. These can only be viewed on Snapchat for 24 hours.
Cost? Using Snapchat is free
Nonsense is not desired
Snapchat is similar to Vine and Instagram, but is more fast paced thanks to the limited availability of images and videos. It also needs more than just a pinch of creativity. For Reddit, you need an absolute understanding of the customer and the visability of your brand. Apart from this, you have to assume that the Reddit user will react badly to obvious and poorly packaged advertising.
These two services haven't been insider tips for a long time. But they still count as niche networks. The reason is that the demands it makes of social media managers scare many away. A Facebook post can be written quickly and Twitter is also simple. But being successful on Reddit for Snapchat takes a lot of trust in your own work.
Personal experience has also shown me just how neglected these two services are. I posed the question whether or not member had experience with Snapchat or Reddit in the Facebook group "SocialMediaMeeting." The group has over 2600 members and lives off helpful tips on questions as to why Facebook likes suddenly drop ir what special offers you can plan for Easter.
In answer to my question on Snapchat or Reddit, there was just the tip that you should use the right subreddits on Reddit. A rather dissatisfying answer after two weeks in such a large group of social media enthusiasts – great.


By the way, Snapchat is a good possibility to start an innovative cross-channel campaign. If you want to find out more about cross-channel marketing you are warmly invited to your next Handelskraft E-Commerce Breakfast in Berlin. Our speaker Martin Groß-Albenhausen will talk about the challenges such a campaign brings.Free registration here.