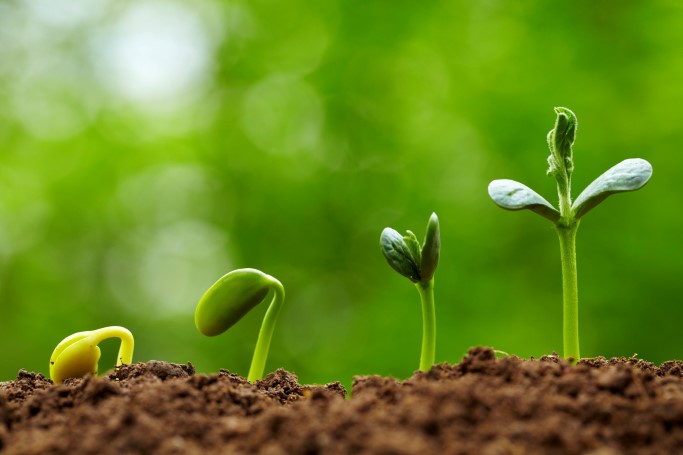 Sustainability is indispensable for companies because the importance of sustainable business for consumers is exploding. It's no longer enough for retailers and manufacturers to fool around with environmental friendliness; in fact, they must act in this way – and in the long term.
We're all constantly being confronted in the news with the consequences of uncontrolled overproduction, increasing marine pollution and, last but not least, climate change. E-commerce has changed and simplified our lives, but has also created a cityscape of vans and garbage cans full of packaging.
Companies often rightly wonder if they can continue to grow without harming the environment. The answer is yes, but the risk that RSC strategies will remain mere lip service is high.
Approaches to true sustainability
According to a survey by the market research institute GfK, every other company prefers products from companies that comply with environmentally friendly and ecological principles. Young consumers are even more sensitive to this. The message from the GfK Global Green Index for companies is clear: go green!
Some companies seem to have actually made it. Surprisingly the Annual Report from the Otto Group, is not just devoted to facts and figures. The e-commerce giant appeals to all companies to reflect on the central role of these values within the business. One can only jointly guarantee that growth and sustainability go really hand in hand.
Consequently, the logistics industry is also looking for more environmentally friendly means of transport. Many shipping service providers are increasingly turning to cargo-wheel fleets, as cycling is not only clean, but also healthy, economical, practical, and fast. In addition, something is happening in terms of packaging material: Plastic is increasingly being replaced by environmentally friendly materials such as wood or paper.
Zalando also seems to have taken the values of "responsibility and sustainability" seriously. The corporation announced that it wanted to make the world not only more fashionable but also more sustainable. Since 2015 they work together with partners and customers to develop a solid RSC strategy: do.STRATEGY.
Don't just look transparent, be transparent
And yet, there are only a few large companies that show exactly where the goods come from, how ecological the production is, and whether there are fair working conditions. A prime example of this is Patagonia, for which sustainability has been more than just a buzzword for decades. But it's no longer enough to communicate your own sustainability clearly. Intentions must be substantiated by meaningful seals of quality. One of the most well-known certificates in this direction is the Fair Trade seal, which many customers are looking for when shopping.
Sustainable work: Workplaces with sensors
However, if companies boast too much about their commitment to the environment and certain initiatives, it can also put off the customer. Before major campaigns are run, it's worth it for a company to reduce their environmental footprint internally first, and thus save not only CO2 but also money and energy. With the help of a competent data analysis, a multitude of sensors, and the Internet of Things (IoT), offices become more efficient, more comfortable – and more sustainable.
Around 97% of today's buildings in Europe are considered energy-inefficient. The use of sensors can create intelligent office space that regulates fresh air supply, heaters, and lighting.
One of these smart offices is the Edge (Amsterdam). A typical work day there is very tailored and is led by a smartphone app that is constantly synchronised with the office. The building adjusts the lighting and temperature during the day and shows each employee which desk they should use – read correctly: The Edge is spinning and employees often do not know exactly which sensor detected what, where, and when. The smart, sustainable office of the future – it's definitely one with less privacy.
Digitisation and economic growth are not at odds with sustainable and green measures to ensure sustainability. Various industries are starting to prioritise these and the first best practices leave tracks behind. It's time to get moving and ask: How green are you?
Our 5 reading tips of the week
Open source sustainability [Techcrunch]
Ist der Trend zur Nachhaltigkeit eine Gefahr für die deutsche Industrie? [WiWo]
Setzt! Endlich! Grenzen! [Süddeutsche.de]
Seoul launches AR app for fine dust [The Korea Times]
Skandal Hintergründe – Amazon-Mitarbeiter deckt auf: Der Onlineriese vernichtet täglich zehntausende neue Produkte! [Wortfilter.de]