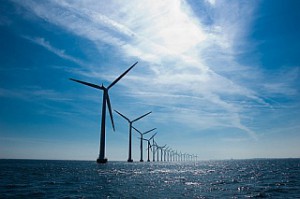 The national association of e-commerce and shipping trade Germany (bevh) started an initiative for the topic sustainability this year. According to the association, around 35 percent of all member companies are already committed to sustainability and accept corporate responsibility for the environment and for society. The associated task force has already met:

» The aim of the task force is to raise awareness for the topic of sustainability in the branch, to promote mutual exchange, and support member companies in the implementation of branch specific sustainability projects. «
We welcome the bevh's intentions. The trend towards thoughtful consumption does not have its own chapter in our in our Trend Book (German only) for nothing.
Sustainability pays off for merchants as well
From a business perspective, orientation towards sustainability can also have financial advantages – the info graphic "How To Sell Without Selling" from dailyintographic.com contains the following statistics
According to this….
91 percent of customers would change to brands which are active for a good course
for 60 percent of customers, it is important that the company takes on social responsibility
every second customer would be willing to pay more for services and products from a charitable company
So, it is worth taking a position on the environment and sustainability and, if you haven't already, implementing measures. The customers (and the environment) reward it.