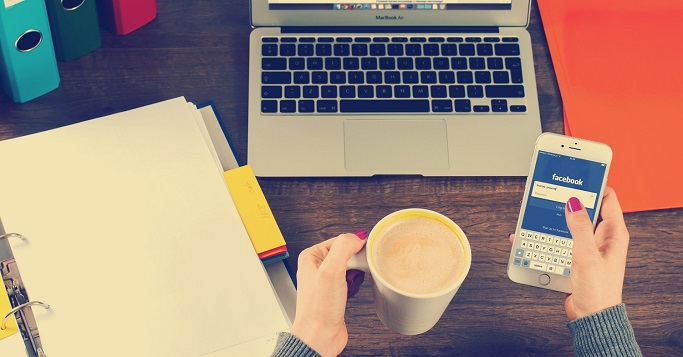 Being successful without maintaining a social media presence? Unlikely! Companies benefit from the enormous reach and a »personal« relationship with their customers. And networks? They're making billions thanks to the social media presence of other companies.
Now it's also the case with customer relationships that they'll evolve with years to come and become even more intimate. Platforms want this anyway: They're integrating more and more features so that companies can build relationships with their customers and grow social media marketing budgets year over year.
In 2019 social commerce will increase e-commerce sales, and also affect omnichannel retail. Which social commerce trends shouldn't be missed in 2019? We'll tell you.
Stories, stories, and even more stories
At first, ridiculed by the competition, but then repeatedly copied and developed: About five years ago, Snapchat launched a then-novel social media platform feature. With Snapchat stories, pictures and short videos were only available on the Internet for 24 hours. After that they irrevocably destroyed themselves. With a young target group in hand, a playground of stories erupted and advanced quickly.
And Facebook? They tried to buy the company for billions. Snapchat founder Evan Spiegel left the offer on the table though. So Mark Zuckerberg copied their original approaches without further ado and implemented them on Instagram and Facebook.
Today, more than 300 million people use the stories feature on Instagram — and with these users come new potential customers for companies who are producing their own stories on the platforms.
Other big players have jumped on the story-train. They're rethinking its potential and developing it further.
YouTube
The world's largest and most popular video platform, YouTube, is visited by more than 1.9 billion unique users each month. YouTubers with over 10,000 subscribers now have the ability to upload their own story. But these stories last longer. They actually stay up for 7 days instead of 24 hours.
Google
Let's stay with Alphabet and look at the most well-known offshoot of the Internet. Since 2018, the internet search giant has said: Mobile First. This philosophy combined with the trend of stories has created AMP Stories. Publishers should use Google's image search to produce stories and create a new content format.
Google has gone its own way with its AMP stories: here not social media isn't the focus, rather the content and the search result. Later, Google's artificial intelligence should also provide stories by automatically summarizing content and playing it as a search result.
LinkedIn
Professional social media platform LinkedIn has also been inspired. Stories have already arrived to users in the US. Using short videos, students share their practical experiences to get staff's attention. What ideas LinkedIn is also pursuing with this new self-marketing feature will be revealed in 2019.
This example shows: Social commerce will continue to revolve around stories in the new year. With authentic stories, creative ideas and exciting formats, existing and new customers can be permanently tied to the company.
Less is (sometimes) more — Micro influencers
Influencer marketing has long since left the cosmetics and fashion bubble and is part of the marketing strategy of almost all industries. According to the BVDW, every sixth young German adult has already purchased an item that they've previously seen from an influencer.
However, the trend is moving away from macro influencers with millions of subscribers. The heroes of this scene, such as Dagi Bee, already earn more than their own livelihood with their Influencer activity. They themselves have become a brand, a with employees.
Classic advertising methods for businesses is very expensive, at least for a guaranteed large audience But it is becoming increasingly popular to rely on micro or nano-influencers. Although they have a lower quantitative range than the big players in the scene, they still have more credibility and may reach the exact target group that the company wants to address with their product. In search of such influencers, more and more agencies come into play nowadays.
If the company has even more courage, then it will even rely on rising influencers. The clients hope to bet on the right horse and catch someone who is developing positively. Someone who initially has a manageable number of followers, but soon relatively inexpensive rise, so that the partnership on both sides developed into a goldmine.
Reviews and ratings are the new oil (in commerce)
In the era of e-commerce, there are only a few indications apart from reviews of how good a product really is and whether it's worth buying. It used to be easy enough to go around the corner, go to a store, and test out a product and see its quality, colour, and function in real life.
Today you just get a photo, description, and right to return the product if you're not satisfied. But to touch it? Not possible until you buy. Other buyers fill this void with product reviews. These are, according to a statistic from the digital association bitkom, the most important decision criterion with online shopping and therefore indispensable for an online shop.
Unfortunately, only a few customers take time for a factual, linguistically constructive assessment. Most users are only active when they are dissatisfied or have a lot of time. Companies have recognized the dilemma and not only made it easier to give a rating, but they often encourage their customers to do so, sometimes even working with rewards-based systems. In 2019, these incentives will increase in importance.
A consultation for 8 o'clock, please!
Nine out of ten German Internet users use an instant messenger for messages. The overwhelming majority, 81 per cent, use WhatsApp, a service that belongs to Facebook.
Especially in the private sector, from friend to friend, these messenger services have long been established. But what about the communication between customer and company? Only three million companies worldwide use WhatsApp as a means of contacting their buyers.
The opinion research platform Yougov interviewed users in a Messenger People study about how they would use a messenger service when they contact a company.
69 per cent opted for an appointment, 57 per cent for information, 48 per cent for complaints and 43 per cent for giving thanks. If companies want to satisfy their customers, then they should offer a messenger service in 2019 as a communication channel for the services mentioned above. Customers can communicate in such a low-threshold mobile way — and the company gets a direct line to the customer.
Excite customers with live videos
2018 was the year of live streaming services for everyone. Facebook Live, Instagram Live, YouTube Live, Twitter Live… All major players now offer live video.
What do you need? A smartphone, Internet connection, and a topic. IT knowledge? Not needed! Global live streaming has become a user-friendly product for the masses.
And 2019? It'll be the year of live content. Technical prerequisites have been created, and now customers are being tied to the channel via creative, motivating, live videos. Companies have to offer their customers interesting content. Whether with live behind-the-scenes insights, entertaining product presentations of the latest releases, exciting How-Tos, or informative B2B webinars: With live content, companies can really show what they can do.
Handelskraft Trend Book 2019 »Digitale DNA«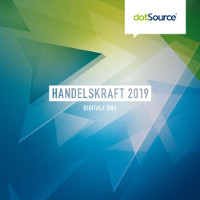 We've produced another great annual publication. What's it about? Further digital trends, because in 2019 social commerce isn't the only trending topic: »Artificial Intelligence«, »New Work Order«, »Future Retail«, and many other important developments can be found in our brand new trend book: Handelskraft 2019 »Digital DNA«.
Retailers, manufacturers, and publishers can pre order the 2019 Trend Book exclusively here!