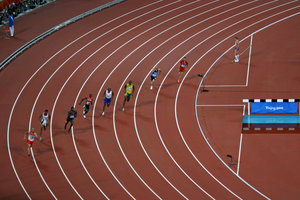 The page speed – the loading speed of a homepage- has a direct influence on search engine rankings. The page speed can be improved greatly through data compression. Defining the expiration also leads to better loading speeds and so to better ranking with Google and other search engines.

Gzip Activation
Nearly all modern browsers support data compression for HTML-, CSS- and Java data. Compression means that less data is send over the network, which above all results in better loading speeds.

Most web servers, such as Apache and ILS support common compression methods like Gzip and Deflate, which both use the same compression algorithm. Because Deflate is not very common, Gzip is recommended. Gzip is especially good for files larger than 150 bytes. Smaller data doesn't get anything out of Gzip. The reason for this is that it also takes time to compress and unpack the data, which could take longer than not using Gzip for files under 150 bytes.
Defining Expiration
When a user calls up a website, all required data is loaded by means of several display requests from the webserver. These elements become >>cacheable<< through expirations. This means that unnecessary HTTP requests are saved, which is advantageous for the loading speed.

The common browsers use caches to minimise requests. A webserver can use expirations to tell clients how long an element may be cached for.