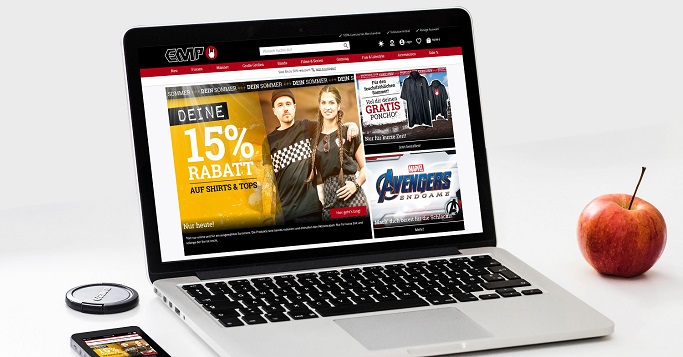 Customers expect not only lightning-fast loading times, but also personalised product presentations in order to find the exact product they are looking for as quickly as possible, regardless of whether the purchase is made on a smartphone or a desktop or regardless of how many people access the website at the same time. Many customers nowadays take purchasing in efficient shops for granted.
By migrating to Salesforce Commerce Cloud, the biggest mail-order retailer of rock and entertainment merchandise products EMP wants to meet these demands even better. In cooperation with dotSource, the online shop was migrated and the existing heterogeneous system landscape was streamlined.
A stable and flexible future with Salesforce Commerce Cloud
Especially during the pre-Christmas season or on Black Friday, some web shops break a sweat due to high access numbers. Thanks to its scalability, Salesforce Commerce Cloud can live up to this challenge by providing the exact resources that are actually required.
Furthermore, Salesforce Commerce Cloud guarantees continuous development and optimisation of the system so that high security standards and modern features are constantly ensured.
With the help of an isolated test environment, a so-called sandbox, new applications can be tested in advance without burdening the existing system.
In-house developments refine Salesforce Commerce Cloud
In order to meet the high demands of EMP, the dotSource experts developed two additional tools which were connected to Salesforce Commerce Cloud.
The Manage-Sytem-Translations tool supports EMP staff when translating content into the back office. To make data maintenance as easy and clean as possible, the tool instantly recognises missing translations and forwards them to employees so that they can translate the content directly into the respective language.
In the front-end, the Country-Context-Manager controls country-specific content and promotions. By doing so, individual marketing campaigns can be planned and displayed for each target country.
Download the EMP Case Study for free now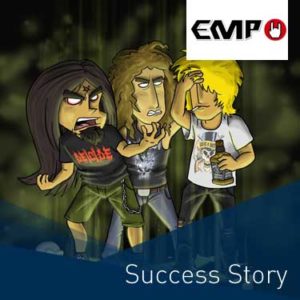 You can find more information on the project in the current case study which can be downloaded for free here. The dotSource experts will gladly advise and support you, be it the elaboration of individual e-commerce and online marketing strategies or the development of existing processes.
An overview of all services can be found here.