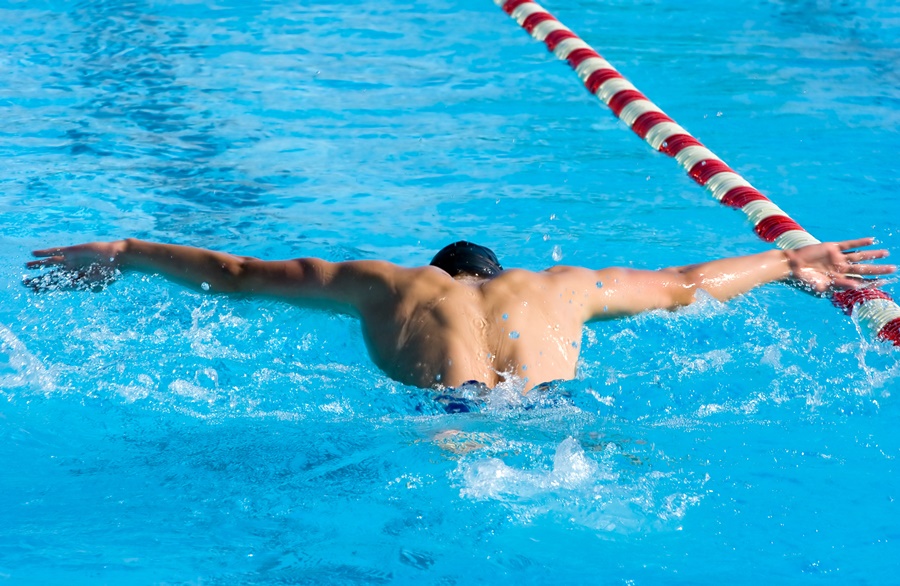 The magic moment of lighting the Olympic Flame the in Maracana Stadium in Rio de Janeiro, which marks the start of the XXXI Olympiad (Rio 2016), is about to come. 10, 500 athletes from 206 countries are ready to make the most out of them and fight to win one of the most valued prices in sport: an Olympic medal! In parallel, brands, official and non-official sponsors, will try to succeed in an atmosphere increasingly less idealistic and more lucrative and in which social media will, once again, have a decisive role.

I said decisive because it is surprising how quickly communication means have been developed in the last 8 years. The use of smartphones and social media networks is revolutionising the way we consume media to the extent that organisations and also the International Olympic Committee (IOC) have been forced to adapt to the new online ecosystem by implementing subsequent Social Digital Media Guidelines since 2011.

Social media bans
The fact that the IOC has released new guidelines to control the use of social media and digital formats has called my attention the most because it is a measure against the very essence of this channel.
Although the rule applied, the so-called "Rule 40", is theoretically in place to prevent "over-commercialisation" of the Olympics and put the focus on world-class sport performance and fair play between countries, it is clearly protecting the interests of those privileged brands that have paid millions of dollars to become official sponsors.
First rule of the Olympics: you don't talk about the Olympics. #Rule40

— Brent Lakatos (@BrentLak) 27. Juli 2016 «
This rule was loosened last summer after years of pressure exerted by athletes so that brands that aren't official sponsors could apply to run sort of campaigns featuring Olympians in the months preceding the games. However, what is buried in the details is that only tightly controlled campaigns are allowed to be released, what means, they have fixed dates (before and after) and cannot use Olympics-related intellectual property in the ads such as: Olympics, Olympic, Olympians, the Olympic motto, Rio or Rio de Janeiro, medal, gold, silver, bronze, among others, or the hashtag #Rio2016.
As a result, they are challenging those brands to be extremely creative and squeeze the few minutes they have online and offline to support their athletes or position their brands with a lot of time in advance.
"No picture areas"…
On the other side, all the accredited personnel within the Olympic venues can post or share photographs on social and digital media for personal use. However no pictures shall be taken in the areas of the Olympic Village designated as "no picture areas".
We all have the right to enjoy privacy and being disconnected from the public eye, don't we?
…And no live-streaming
Regarding multimedia formats, it is allowed to capture audio or video of the events only for personal use. The IOC warns though: "However, such audio or video content must not be made available on social and digital media (e.g. by posting or streaming) or on any other type of media without the IOC's prior approval".
Therefore, lovers of Periscope or Facebook Live will not be able to share their experiences in the Village and viewers will not get a close look at the real Olympic spirit. It could be a great exercise of transparency but the Olympics will be a sort of bunker, what is a shame in these digital and democratic times. It picks my curiosity how these three weeks will unfold and what will happen, though.
B2B – Market opportunities
Despite of these social media restrictions, the Olympic Games are always an attractive time to do business. The whole world is still looking with enthusiasm and amazement how these superwomen and supermen are setting new records, showing that the human body has no limits.
It is the case of RGS Events, the official supplier of furniture, fixtures, and equipment for the Games, who will be auctioning various items straight from athlete apartments and venues in Rio throrugh the marketplace B-Stock Events.
» This is a unique opportunity for business buyers around the globe to purchase items used by some of the world's top athletes,"

said Paul Ramler from RGS in an interview recently. «
Laurel wreath and reaction capacity
Although it seems the Olympic Games are an event designed to do business, Usain Bolt, Michael Phelps, or Simon Biles are called to succeed and win glory in the first Olympic Games in South America to showcase the true sports values, to place their sports in the foreground and put themselves in a historic place.
In a competition as enormous as the Olympic Games, unexpected events might happen. Flexibility and high reaction capacity are needed in a digital world where posting online or expressing yourself is becoming a rooted habit. It will be interesting how the different brands involved will react against these hypothetic circumstances and how they face the challenge of controlling the uncontrollable. Will more than one jump the gun? We will be vigilant.
Win the traffic race with optimal SEA
In an increasingly digital world where the buying process starts online, it is becoming relevant to anticipate customer needs, observe what they search and act wisely. Google Adwords, Bing Ads and Co. help companies to place advertisements in a privileged position within the search result list. If you want to know more about it and become a SEA-Champion, our SEA white paper is the cornerstone for your successful advertising campaign. The white paper can be downloaded here for free.