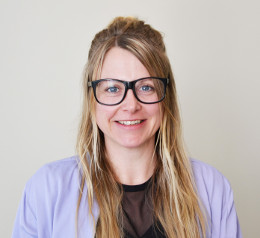 Hi there,
I'm Franziska Kunz and I've been a part of the Handelskraft team as a new blogger since April 2018. Together with Oli, Sara, and Nico, I explore digital trends to keep our content creation pipeline on track.
Creative writing meets e-commerce
I studied English/American Studies, German, and Romance Philology at the Friedrich Schiller University in Jena, Germany. My graduation as a journalist from FJS Berlin was the starting point in my life, where I got to turn my passion for writing into a profession. At dotSource I can now connect what's in my blood with what the future holds.
Before my time at dotSource, I was a mouthpiece and writer for a small label from Gotha, as well as a content contributor to a large online player in Europe. In the past, I was hence able to see both sides of the e-commerce scene and take these experiences with me in my career.
Content creation at Handelskraft reminds me, almost daily, of a gap: A digital gap between young entrepreneurs and big players. But thanks to my work as a blogger, I can now look at this aspect from a different, exciting perspective.
As a kid from the 80's, internet, online retail, and other developments were so exciting for me. Digital transformation is, as before, a long, impressive journey with many stops and destinations. So, I am all the more pleased that I can now make my official debut – and take you on my journey with my Handelskraft articles.