We may still be waiting for Magento 2's release – the developers are talking about a release in Q4 2015 – but shop operators should slowly start thinking about the change over…shouldn't they? We found out quite a bit about the new version at the Meet Magento in Leipzig.
The focus was mainly on topics like performance and scalability which gave us a taste for more. BTW, it is not just current Magento users who can look forward to the 2nd version, shop operators with other shop systems should also know the advantages of Magento.

So what will change?
The last time we asked ourselve this question, we mainly looked at the technical specifications. PHP5.5, jQuery and dependency injections – things developers love. The incorporation of old modules will be less fun, as you won't be able to migrate these easily from Magento 1 to 2. On the other hand, migration is supposed to not be a problem with enterprise modules, according to current rumours. It is also unclear what the migration of customisations and themes will look like.
Ok – performance is supposed to be more stable, you're supposed to somehow be better able to scale everything, and the migration of enterprise modules is apparently also included. At the end of the day, what will this do for your own online shop?
There's room at the top
With the new version, Magento has placed great value on improved performance. Concrete numbers have now been published on this: while it used to processes 500,000 views and 42,000 orders an hour, Magento 2 has raised these numbers to 10 million views and 90,000 orders. To compare: In 2013 (!) Amazon sold 426 articles an hour, so 1.5 million products an hour.
This means that business modules which scale upwards can bank on good performance. This also makes Magento 2 interesting for larger online shops and it can increasingly distinguish itself from competing systems like Shopware, Oxidand Spryker.
Omnichannel for all
Magento 2 also addressed the topic of omnichannel. The retail-order-management system from eBay Enterprise connects every channel with warehouse management. It doesn't matter whether a customers order via smartphone, TV, PC, or any other gadget: all information lands in warehouse management and is processed there.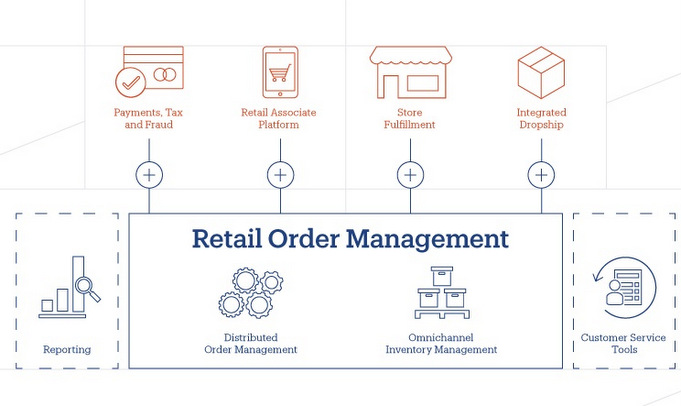 The version delivers a matching mobile SDK (Software Development Kit), that allows for programming mobile apps. You can develop new apps from scratch or draw on example apps provided. So far, it only supports devices with iOS, but Android should follow. No one is saying whether or not Windows phones will also be supported.
When do I have to decide?
Magento 2 should become available for everyone this year, but support for Magento 1 is planned for another 3 three years. So there is no need to make a hasty decision., but you should avoid investing too much work in the development of a Magento 1 shop if possible. Magento 2 has clear advantages, which may never the less be over shadowed by a lack of support for the migration of all modules.
What alternatives are there?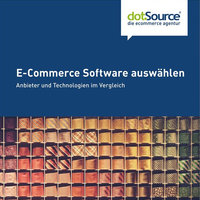 In our shop system whitepaper, we introduce more systems you can use for a successful online hop. Particularly in the area of B2B, it is worth looking at Intershop, Hybris or IBM, which we introduce in detail. The whitepaper can be downloaded here free of charge.