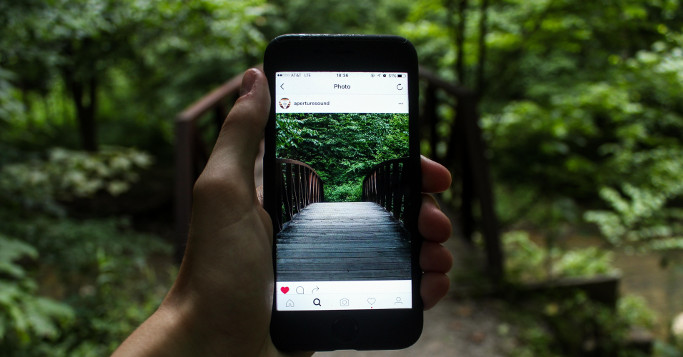 A lot of people think »Dang that looks cool!« when they're looking at photos on Instagram or Pinterest. But until recently, it took a little research – or at least some work – to find and buy the products you saw. As of a few weeks ago, that's a thing of the past. The "shop-the-look" function for various social channels has an enormous popularity with consumers and Social Commerce has become the norm within a very short time. But as always when a hype arises, so does the question: Is there more to it? Before we could even think about whether to expect something new again. The answer is not surprising, as commercial features on Facebook and Instagram continue to evolve. Each social commerce update awakens desires, desires that become routine within a very short time.
Facebook
Special algorithms based on what users buy or what they typically search for determine the Facebook marketplace layout of items shown. To the frustration of many, providers put up certain items that are for sale but create little or no traffic. Production of other posts, however, runs without a break. So old posts only have a minimal time window to be seen and clicked as they disappear very quickly from the current field of view of Facebook users as soon as new posts are uploaded. And the willingness to scroll down is, as we all know, rather small.
Facebook reacted to this frustrating situation in early June and is now »allowing« a small group of sellers – of course for a fee – to boost their posts. So far this update is limited to certain groups. The boost option should soon reach users within a 30-kilometre radius and age of 18 years and over. For less than a euro, sellers can set the duration of the boost. However, the target group is not in their hands, Facebook decides who gets the promoted contributions. Boosts that are political in nature are not allowed. Neither politicians and parties themselves nor campaign goodies such as T-shirts are promoted in the Facebook newsfeed with this tool.
Instagram
Many believe Eastern social media sites from China and other nations usually don't influence Facebook. On the contrary: It is we who are permanently and shaped by the digital advances of our neighbours. So it was only a matter of time until the social networks of the West based concepts of models from the front-runner: China.
The model of integrated shopping functions of Chinese apps like Pinduoduo and Xiaohongshu was also transferred to Instagram Stories in early June.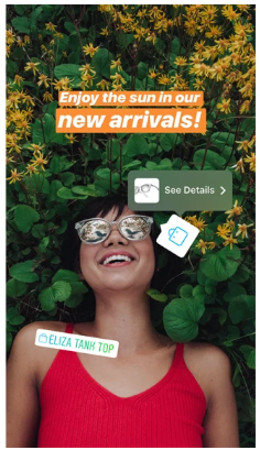 Search, like, click, add to cart. Upgrading interfaces to optimise the shopping experience isn't a fundamentally new starting point.

Whether East or West – since 2015, brands have been using the highlight functions on the social marketplaces to give users the opportunity to shop directly from posts.
However, integrating these tools into the stories significantly increases reach, since not only the brands themselves but also influencers and brand ambassadors can make use of them.
In addition, this new form of shopping starts where good content commerce begins. And even before the actual customer journey started, Instagram can say they even knew we were looking for new sunglasses.
Content that moves
Instagram has even hotter news this week. The social media platform is aware of both the power of videos and the strength of their competition, and with the introduction of IGTV, Instagram is now officially challenging its current biggest adversary, YouTube.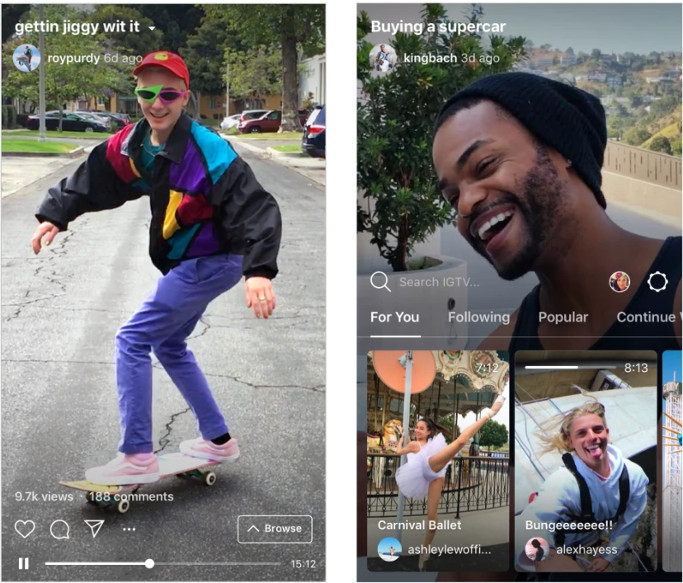 What makes YouTube so successful, but also controversial, are its monetisation policies. Although IGTV has not set and communicated any guidelines in this regard yet, it is probably only a matter of time before this YouTube-themed update is aimed at earning any profit.
Whatever social platform content creators use in the future, will not only depend on whether the content is presented in a high-quality, but also whether the presentation and its consumption bring profit at the end of the day. The key phrase: Desire. Will social commerce demand a shopping button on IGTV? Instagram will surely give us the answer within a short amount of time.
What lies ahead?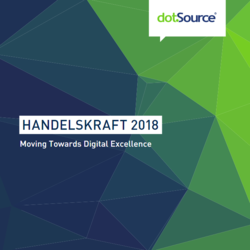 What else has China done that has influenced the West as of late? The answer and more in our Trend Book. Not only do we discuss China, but we also talk about »Future Retail and Brands in the Digital Age« that can only expand your way of thinking and view of the digital future. Download the file now, for free!