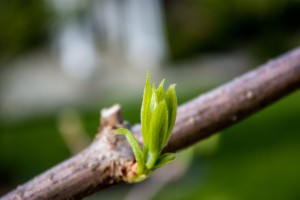 Innovative and concerned with growth – that is the growth hacker. This job description has no general profile, but adjusts to a company's growth aims. Basically, the tech savvy growth hacker focuses, as the name indicates, on growth; be it in turnover, reach, users, or staff. Important tool for this trade are analysis tools, social media channels and innovative campaign ideas, which stand in contrast to classic marketing actions.

Another hype?
Growth Hacking as a term may be a hype, but this employee's tasks should not be underestimated. Growth through innovation and reporting on analysis and supporting all value creating channels – this is basically as summary of the job. Content, social media or search engine marketing are just one area the growth hacker deals with. Additional growth can be stimulated through virtual marketing, even if such campaigns can't always be planned in advance. Is this just another hype? By no means – growth hackers are indispensable for the initial drive, especially in the area of start-ups and will find their way into traditional companies.
Part of the marketing teams… and more!
That the growth hacker has to be marketing team lead is a misconception, at least in start-ups: the strategy has to be unconventional and outstanding during the growth phase, otherwise you don't stand out in the already overfilled start-up landscape. This is where growth hacking stands in contrast to the classic marketing department. Because every company wants to grow (again) sooner or later, the position of the growth hack is located in marketing, but the often self-taught skills rarely include leadership.
.
The following infographic infographic lists examples in which growth hacking was used. In this way, Pinterest for instance, has been able to register 70 million new users since 2010. The reason: Pinterest employed fashion bloggers for the target group from the start and set up an individual feed for every user.